Do you believe that managing money has become too complex? Or that it causes stress, anxiety, and frustration? Well, then in this review we will cover why the newest neobank on the block may be for you.
86400 is an app that lets you bank directly from your smartphone, that is built with smart technology to assist you in managing your money in one simple and easy-to-use place.
They launched on 10th September with two accounts, simply named Pay and Save. 86400 was the first neobank to receive a full banking licence from APRA and launch a finished product to market. However, they were beaten to be the first-to-market by Up Bank, who opted not to wait for a restricted banking licence, choosing instead to partner with Bendigo and Adelaide Bank to hit the market early.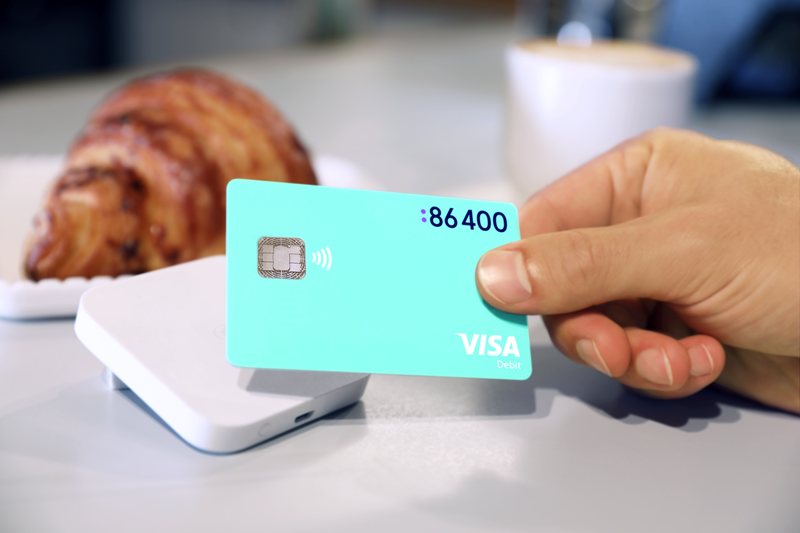 What is with the name?
You may be thinking that 86 400 is a quirky (or even straight-up weird) name for a bank, but there is some method to the madness. 86400 represents the number of seconds there are in a day. The bank uses this in their marketing to deliver their message of providing a simple and easy banking service, all 86,400 seconds of the day.
I can definitely say that so far that claim checks out. I have not had any issues with using the app or the services offered. It is very easy to use and creates an overall picture of your finances, as you can connect your accounts from other financial institutions such as savings accounts, credit cards, and home loans (just to name a few).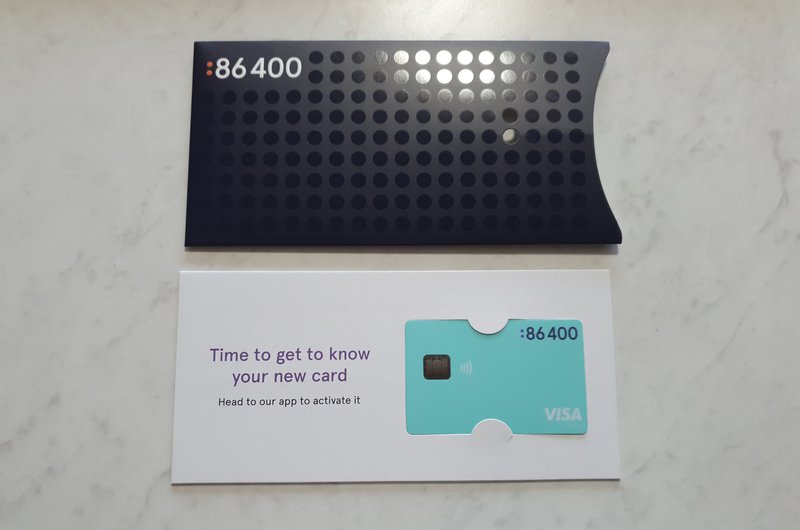 Can you really sign up in less than two minutes?
86400 claims that you are able to sign up for an account in less than two minutes. Being the competitive person I am I was determined to make the time limit.
Just like playing Mario Kart time trials, I sadly did not make the time required. However, in this case it was not down to a lack of skill or poor choice in car/wheel combinations.
It took me just over two minutes because I was screen-shotting the signup process and didn't happen to know my drivers licence details and other personal details off the top of my head so had to go searching.
If you, unlike me, are an organised person who knows all of your identifying details off the top of your head then I dare say you could knock it out in less than two minutes.
Despite it taking me longer than the promised 120 seconds, I was very impressed with the simplicity and speed of the signup process. It did take quite a number of days for the card to land in my mailbox, but this could be because there were lots of people signing up for an account, or could even be related to an issue with AusPost so I will reserve judgement on this aspect of signing up.
Rates and fees
86400 are trying to make banking easy and accessible to all customers, so it makes sense that there are very little fees associated with an 86400 card.
The only fees are a 1.5% fee associated with international payments and ATM withdrawals (domestic ATM withdrawals are free at over 10,000 Australian bank ATMs) and an emergency card/cash replacement flat fee of $50.
Currently, 86400 offers a 2.25% interest rate on their savings account (up to $100,000) with an eligibility criteria of $1000 deposited monthly into any of your 86400 accounts. Money can be withdrawn at any time without affecting this eligibility criteria.
One nice feature that differentiates 86400 from other financial institutions is that they will send smart alerts to your phone if you are close to hitting the deposit eligibility to remind you to deposit the extra amount to ensure you are earning the full 2.25% interest rate.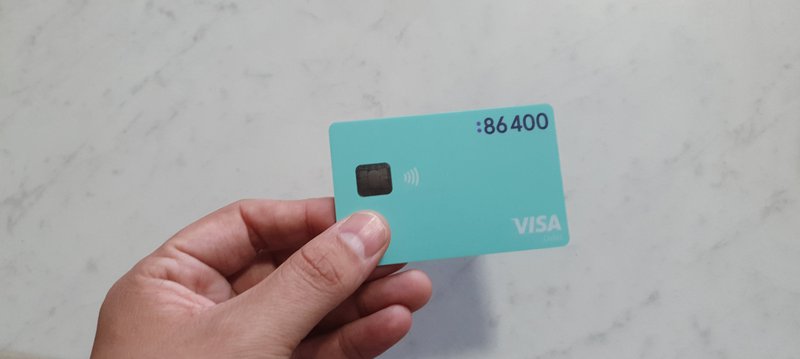 Features
One of the coolest features available with 86400 is that customers are able to use the 86400 app without being forced to open a bank account. The app offers technology that allows users to connect and view their existing bank accounts, credit cards, and home loans from over 150 providers, offering users the ability to see their overall financial health in one place.
86400 uses smart technology to look through previous transactions to learn when bills and subscriptions are upcoming so they can notify you, meaning you won't be stung by late fees ever again! Coincidentally, the same day that 86400 was launched there was a study released that reveals Australians spend $2.7 billion each year on unused subscriptions, and being charged nearly $1 billion in late fees over the same time.
Another good feature of 86400 is the wide variety of payment options available. You can pay with your phone using Apple Pay, Google Pay, or Samsung Pay. Or if you are one of those people who like to grab a coffee while literally on the run, then 86400 has you covered with Fitbit Pay and Garmin Pay. You can also use more traditional methods such as Osko or using your new aqua blue card.
86400 may have a lot of shiny, new features but it also has strong traditional features, such as an Australian-based call centre. 86400 is also, like all Aussie banks, backed by the Federal Government's Financial Claims Scheme (up to $250,000 per customer).
One feature that I have come to expect from banks is a push notification for money transfers coming into my account or when completing a transaction. Even when using a physical card to PayWave a transaction I will receive a push notification of my spend before the receipt has finished printing. This feature is notably lacking with 86400.
It is still early days in 86400's life cycle so this feature may be something they add in the future. Some other features that are currently lacking are the ability to use BPAY and the ability to set up joint and business accounts. These missing features did not directly affect me but I have seen some people asking for them online. Again, this might be something that 86400 implements down the line.
Speaking of the future....
What's coming next?
As well as shaking up spending and saving, 86400 will soon launch a competitive home loan offering, which takes the same smart approach as its Pay and Save accounts. This will be available through brokers in the coming months.
86400 was well capitalised to begin with and was fully funded by Australia's leading independent payments provider, Cuscal Ltd before announcing that it would be taken over by NAB (National Australia Bank) in Jan 2021. Safe to say that 86 400 should be around for a long time to come.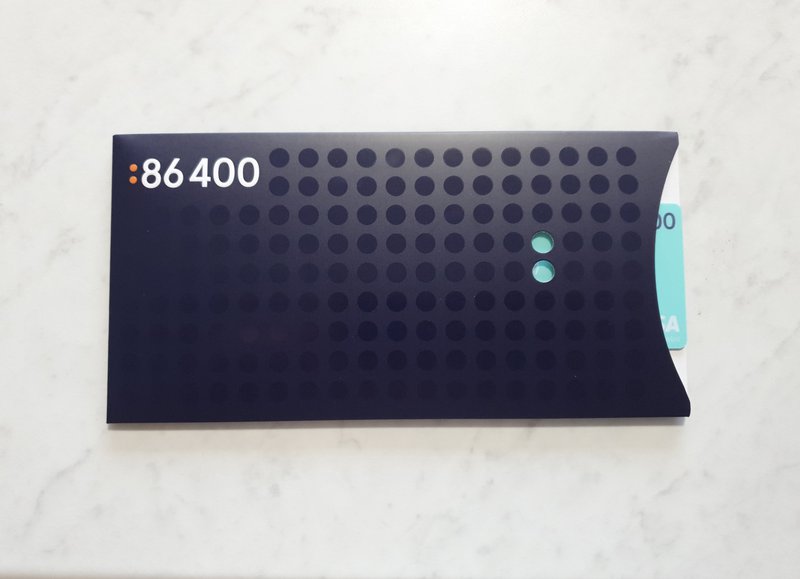 So are they the best?
At the time of writing, 86400 had no credit card offering, and the team there told me they have no plans to add one on the horizon either.
I guess we just have to wait for a credit card offering from one of the neobanks. Hopefully it will be worth it when one finally arises.
Does 86400 have the best debit card accounts and experience? While the app works great and the features are impressive, I think 86400 still has a way to go before it can claim the number one spot. With more competition on the way, I am very interested to see how the neobank space plays out.
Fed up with your debit card and bank account? Time for something new? Check out our debit card comparison.