How good are Moula business loans for rates, fees, customer services?
Find out whether a Moula business loan is right for you by understanding your benefits and costs.
Compare unsecured business loans from a sampling of providers to get a competitive deal.
If you run a small or medium-sized business (SME) in Australia, you'll likely require some level of funding during your early years, to finance your growth or fuel your expansion dreams. Even for established companies, unexpected expenses can sometimes lead to cashflow problems or a lack of working capital.

In such situations, most business owners turn to traditional banks for finance. Unfortunately, this may prove to be another hurdle for the business, considering more than 25% of loan applications for commercial finance are rejected by traditional lenders. 

If you've experienced difficulty in obtaining finance from a traditional lender Moula could be the helping hand you need to grow your small business or to get through a rough patch, with a timely financial boost.
Read our comprehensive review to find out how Moula stacks up.

Moula Business Loan
Highlights
Borrow from $5,000 up to $250,000 with no asset required.
12 – 24 month loan terms.
Credit decisions within 24 hours.
No penalty for early repayment.
Who are Moula?
Moula is a technology platform that can approve small business loans online within 24 hours.
Traditional business lending is based on a secured lend, but SMEs often struggle to provide security or collateral for a loan. Traditional lenders also require a lot of paperwork, and the turnaround time is usually long, between four to six weeks in many cases. 
Moula simplifies business financing with a unique technology platform that lets you apply for a loan online in just 10 minutes. Moula doesn't ask for a lot of documentation to process your application. Instead, it uses a technology mix to analyse your real-time sales data and the performance history of your business to determine your ability to repay the loan. Moula also checks your credit report before approving your credit application.
Who does Moula lend to?
If you have been in business for at least six months and earn a minimum of $5000 in monthly sales, you may be eligible for a quick and transparent business loan from Moula.
According to Moula's website, the company was founded to "help hardworking business owners in Australia access the business finance they need to grow". This means they do not differentiate between businesses based on their size or scale. In fact, Moula is known to work with several business types, including franchises, retailers, wholesalers, pet services, beauty services, hospitality and more.
It is worth noting that Moula doesn't generally provide loans to start-ups. You need to have been in business for at least six months to apply for a loan from Moula.
Besides, the company only offers commercial finance. Therefore, you are required to specify the purpose of the loan in your application, as Moula doesn't lend money for personal use.
How do Moula's loans differ from traditional business loans?
Applying for a business loan with a bank is typically a long and complex process. You're generally required to complete a lot of paperwork and provide complex documentation to support your application, such as your business plan. Yet, a large percentage of small business loan applications are rejected.
Moula, through its small business-centric technology platform, has disrupted the traditional lending space by offering paperless business loans within 24 hours to eligible borrowers. Additionally, Moula specialises in unsecured loans, meaning you don't have to provide any collateral to get the finance you need.
The applications are analysed in real-time using sophisticated technology to assess your business risk and repayment capacity by reviewing your business data. This information is also used to determine the interest rate you will be charged on your loan, which could hover between 0.75% to 2% per fortnight (or 14.95% to 34.95% APR).
Overall, Moula allows you to:
Apply online for a business loan of up to $250,000 in less than 10 minutes.
Choose a term between 12 months to 24 months to repay your loan.
Make additional repayments during the term or prepay your loan without incurring any penalties.
Manage your account easily using the online portal.
To be eligible for a Moula business loan, you need to:
Have an ABN or ACN;
Have been trading for at least six months;
Make at least $5000 in monthly sales; and
Have a GST registration if your annual turnover is more than $75,000.
How much can I borrow with a Moula business loan?
You can apply for a business loan of $5000 to $250,000 and get approved in as little as 24 hours with Moula. The application process is entirely online, but you can connect with Moula's customer service team to seek help with the online application.
Does Moula charge additional fees from borrowers?
Moula charges you a 2% origination fee in addition to the interest on your loan.
There is no charge for repaying a part or all of the loan early. However, there could be charge penalties if you fail to make timely repayments.
Are there any downsides to a Moula business loan?
Moula has disrupted the lending space by providing quick and transparent business loans with minimal paperwork and no collateral. It also offers transparent pricing with flexible repayments and no exit fees. However, the interest you pay on your loan can be quite high compared to a traditional business loan.
Depending on the size and tenure of your loan, you can be charged anywhere between 14.95% to 34.95% APR.
So, for a loan of $50,000 with a two-year term, you could pay up to $71,153 (capital+interest) at the highest rate of interest.  
How to apply for a Moula business loan
You can apply for a Moula business loan online in less than 10 minutes. You only need to provide your ABN or ACN, and some personal and business information in the application. Moula will request access to your accounting data and permission to run a credit check before approving your loan application.
Once your application is complete, Moula will contact you within 24 hours to let you know if your loan has been approved. If so, you will receive the funds in your account within 24 hours.
Alternatives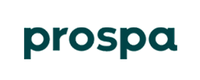 On Prospa's website
Highlights
Borrow from $150K up to $500K with 10 minute application, fast decision and funding possible in 72 hours.
No repayments for the first 8 weeks on business loans settled by 31 December 2021 (Terms and Conditions apply).
Fixed term up to 36 months.
Lumi Unsecured Business Loan
Highlights
Loans from $5,000 - $300,000.
Repayment periods of 3 - 36 months.
No hidden fees or charges.
No collateral needed for loans up to $150k.

Max Funding Unsecured Business Loan
Highlights
Apply up to $1,000,000.
Receive a pre-approval decision and a personalised repayment plan to fit your budget.
Funds can be transferred to you as fast as the same day.
FAQs
Does Moula lend to start-ups?
Moula lends to companies based on their historical performance instead of future projections, so it requires an eligible borrower to have a minimum six-month trading history. It also requires the business to be generating at least $5000 per month to be eligible. So, if a company has been trading for less than six months, it will not qualify for a Moula business loan. Moula also doesn't provide loans to seed an idea or prototype, or lend to cash-only companies with no accounting records. 
Does Moula lend to sole traders?
While sole traders haven't exactly been able to win the favour of traditional banks, they now have the option of turning to fintech companies like Moula to get the finance they need to expand their business.
Besides business loans, Moula also offers a buy now pay later service called Moula Pay to sole traders that can be used to pay for large purchases in an affordable manner.
I have a bad credit history. Will Moula lend to me?
If you have a bad credit history, which could result from late payments, defaults, or bankruptcy, you'll find it challenging to get a business loan from Moula. 
Verdict
Moula is well-known for providing fast, unsecured, and transparent financing to businesses. The eligibility requirements for a Moula business loan are also relatively straightforward, and you are not charged any fees for repaying or exiting the loan early.
Despite the benefits and convenience of getting a loan in a few hours, it's advisable to research your options before applying for a Moula business loan.
The rate of interest charged by Moula could be high, depending on the size of the loan and the state of your business. A higher interest rate adds to your company's overall costs, which may be challenging if you are already struggling financially. Here are some other options you could compare to find the most competitive deal.