Prospa, one of the most established lenders to businesses in Australia, are stepping into the void left by the big banks.
They are known for their simple application process, low fee structure, and transferring funds within 24 hours of approval. If you are considering your options, find out how Prospa works, what is on offer, and what you need to apply.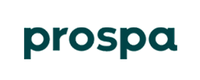 On website
Highlights
Borrow up to $300K with 10 minute application, fast decision and funding possible in 24 hours.
Loan terms from 3 to 36 months.
Daily or weekly repayments.

About Prospa
Prospa was founded in 2011 and trades on the ASX (ASX:PGL). It is based in Sydney and registered under the name Advance Pty Ltd. Sometimes they are referred to as Prospa Funding or Prospa Lending.
Prospa was founded with the goal of making it easier and faster for small business owners to secure funding. Flexibility, fast decisions, and dedicated business lending support have earned Prospa many awards including Excellence in Business Lending at the Finnies Awards and FinTech Lender of the Year at MFAA Excellence Awards three years running from 2018 to 2020.
Prospa has made it to #26 on the AFR Fast 100 (2020), #5 in Deloitte Technology Fast 50 Australia (2018), and #1 Financial Times 1000 High Growth Company in the Asia Pacific (2018).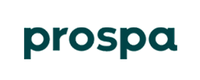 On website
Highlights
Borrow up to $300K with 10 minute application, fast decision and funding possible in 24 hours.
Loan terms from 3 to 36 months.
Daily or weekly repayments.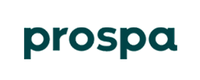 On website
Prospa Plus Business Loan
Highlights
Borrow from $150K up to $500K with a 10-minute application, fast decision, and funding possible in 72 hours.
Fixed-term up to 36 months.
Option of no repayments for the first 8 weeks. Terms and Conditions apply.
Types of Prospa business loans
Secured or unsecured small business loans
Quick access to lump sums with a secured or unsecured business loan to invest in your business or to cover one-off expenses.
Loans between $5,000 and $300,000
Fixed loan terms between 3 months and 3 years
Line of credit
Provides money on demand to keep your business moving.
Facility between $2,000 and $150,000
Renewable term of 24 months
Pay interest only on what you use
Features
Loans up to $300,000 available
Interest rate calculated based on risk, depending on business circumstances such as trading history, cashflow, industry, etc.
Repayment up to 3 years
Repayment holiday from 1 to 4 weeks (optional)
Flexible repayments (daily or weekly)
Early repayment without exit fees
Secured loans of $150,000+ (secured on assets, e.g. property)
Unsecured loans below $150,000
Fast decisions and funds within 24 hours (best case)
Criteria
Who can qualify
Australian citizens or permanent residents
Be over 18 years old
Own an Australian business with a valid ABN/ACN
Those who have been trading for at least 6 months, or for 3 months after purchasing an existing business
Show turnover higher than $6,000 per month
Must consent to credit check
Not operating in one of Prospa's excluded industries
Required documents
Driving licence
BSB and account number
ABN
Business name, entity type, business address
Estimated annual revenue
Financial statements, P&L, and cash flows for loans above $150,000
Amount you pay as rent per month
No asset security required upfront to access funding up to $150,000
FAQs
Can you apply with bad credit?
Generally, no. If you were approved with poor credit, Prospa's risk-based pricing policy would increase your interest rate. Remember that declined loan applications can have an impact on your credit score.
Can a startup with a short trading history apply?
Yes, if your startup has been trading for at least 6 months with cash flow. If you've been trading for less than 6 months, you are not eligible for a Prospa business loan.
Can sole traders apply?
Yes. Sole traders may apply, with more than 6 months of trading history.