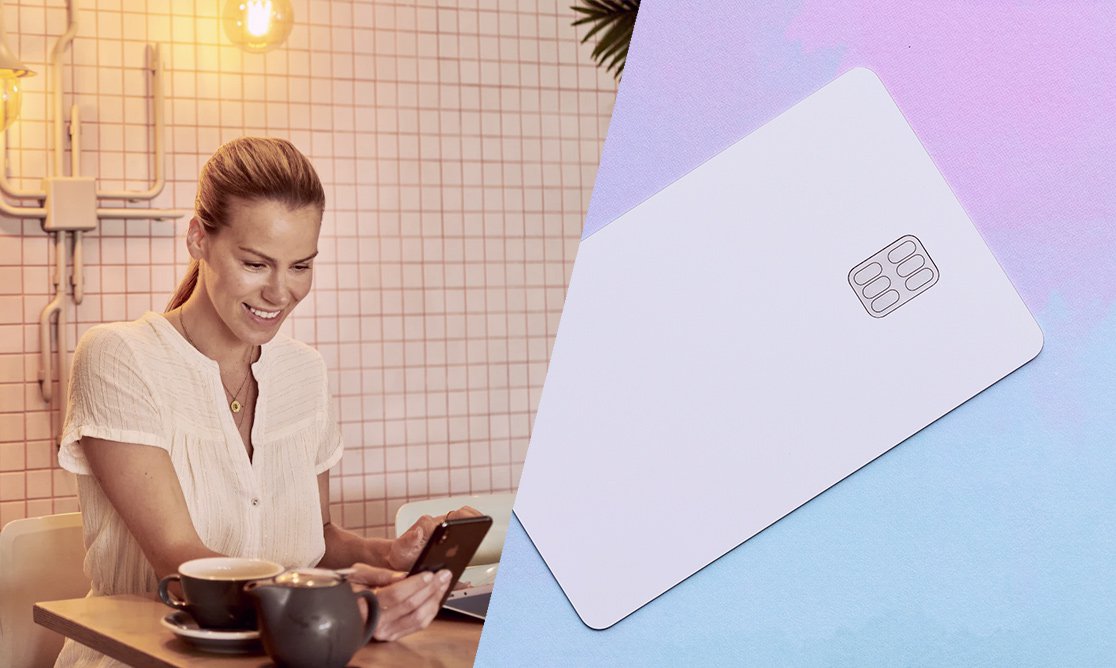 You don't have to be stingy to want to to earn the maximum credit card loyalty points on your transactions.
Some credit cards let you earn points for utilities and bill payments. But not everyone can pay all their bills using a credit card. So, are there ways to earn points on those transactions as well?
Yes, there are. We have done the research so that you can get earn the most points on your credit card transactions even while making payments with direct debit and other means. Keep reading to find out more.
How it works
When your goal is to earn as many rewards points as possible, you'll not want to lose out on credit card reward points for bill payments just because paying with a credit card is not an option.
For bills that you can't pay using a credit card, you can try the following:
Set up a direct debit and use a credit card to fund payments.
Use BPAY and use a credit card to fund payments.
Direct debit vs standing order
Direct debit payments and standing orders operate differently.
To whom you give authority
A direct debit permission is given to a company to whom you must pay bills.
A standing order is an instruction given to your bank.
The biller to whom you have given authority.
You give a billing company permission to take money from your account on an agreed date in the form of a direct debit.
A standing order tells your bank to pay an exact amount to someone on a recurring basis.
If there are changes to amount
The biller informs you before they change the amount on the direct debit, requiring your authority.
The biller informs you and you change the standing order value instruction given to the bank.
Fees depend on both the biller and the bank.
The bank charges you for setting up and maintaining standing orders. Varies by bank.
Direct debit vs BPAY
Direct debits are allowed by all banks. Your billers have to set it up with banks themselves, once you ask them to. BPAY, a widely used bill payment service in Australia is a quick and convenient way to pay bills via online banking. You can use BPAY for one-off payments or recurring payments from savings and transaction accounts.
More than 60,000 Australian businesses display a BPAY biller code and Customer Reference Number (CRN) on their bills. You can use it for paying your telephone, internet, water, gas, electricity, rates, household rent or strata, credit cards and insurance premiums.
Here's how BPAY differs from direct debits.
Set up directly with a merchant or company.
Choose BPAY through online banking.
Funds debited directly from your debit or credit card.
Transfer from your savings or transaction account. Many BPAY companies also let you pay with debit or credit cards.
Payment is automatic once you set it up.
You can use BPAY for one off or ongoing basis for up to 18 months.
Fees vary based on the biller as well as on the bank.
Free, but your bank may have a limit on how many free transactions are allowed per month from your account.
Usually, direct debits take a day to process. It may take a few days before the transaction appears on your bank account statement.
Transfers usually take place on the same day when you pay on a banking business day and before the cut-off time.
What to watch for
There are a few things you need to keep in mind if you want to earn more points.
Pay with a card with a high earn rate. The difference between 0.5 points per dollar and 1 point per dollar adds up when you are making regular and substantial bill payments.
Beware of how payments are classified. Your bank may treat a payment as a cash advance, resulting in a charge instead of earning points.
Some transactions will not earn points depending on the credit card you use. For example, paying taxes to the Australian Tax Office (ATO) and cash advances are examples of payments that might not earn points, or earn at a lower rate.
Avoid unnecessary bank fees. Although BPAY is free, there may be restrictions on how many such free payments your bank allows each month.
Pros and cons
Pros
Avoid late payment fees for forgetting to pay on time. Both BPAY and direct debits ensure timely payments.
Stress free and convenient if you can ensure there's enough money in your account to meet any bills to be paid.
Save time and avoid the hassle of sorting through email and bills. BPAY View lets you receive your bills directly.
Get alerts on payments due where BPAY View is offered by your bank and the biller. May vary with banks.
Easy to keep track of bill payments and find them at tax time. They are all in your online banking statement.
Cons
Make sure you have enough funds or credit. Once you give direct debit authority to a biller or set up a standing order there must be enough funds or credit to meet that expense.
Dishonour charges. With a direct debit, insufficient funds will lead to dishonour charges that the biller will pass on to you.
Over limit fees on credit cards when direct debit is on a credit card and there is insufficient credit.
BPAY transaction limits. Billers may limit the value for BPAY payments, for example from credit card accounts.
Limits by financial institutions. Your bank may limit how much you can pay from an account, on a single day or to a specific business.
Alternative ways to pay bills
You can also earn reward points by using Citi PayAll, BPAY for business, B2Bpay, American Express AccessLine, FrequentPay and PayPal, among other payment platforms.
Consumer and business
BPAY is the main alternative for businesses and consumers, regardless of who they bank with or have taken credit cards from.
PayPal's Pay with Rewards can be used for eligible purchases at online stores accepting PayPal and for recurring payments. You can find out whether your credit card rewards are eligible for Pay with Rewards by contacting your card issuer or visiting the PayPal website.
Citibank PayAll offers Citi credit card customers a new way to earn reward points on payments made to Australian bank accounts. It has been designed for those instances in which payees do not accept credit card payments. Thanks to PayAll, now you can earn points on rent payments, for example. PayAll can be used for one-off payments or recurring transactions. You can earn 1 point per $1 for cards in the Citi Rewards program. You can earn and 0.5 points per $1 with credit cards linked with Qantas Frequent Flyer or Emirates Skywards.
Buy now pay later services can be used to pay bills. Since you can fund these accounts with a credit card, this gives you another option for earning points when you can't pay a bill directly with a credit card.
Business only
American Express AccessLine. If you have an American Express credit card — either business or corporate — you can use AccessLine to pay virtually any business, including those who do not accept credit cards, and earn reward points on all eligible bills.
B2Bpay. Businesses can use B2Bpay's secure online portal to pay their bills with a credit card, even when their billers do not accept credit cards. B2Bpay process payments via BPAY or electronic fund transfer (EFT), charging you a small handling fee. You may use all major credit cards and not have to forego earning points when using this service.
Verdict
As you can see, there are very many ways for you to earn credit card rewards points than the most obvious.
Is it worth it? Add up all the payments you are currently making and not earning points on (most likely rent, paying suppliers, taxes, etc.). It doesn't take long to earn enough points to redeem for a business class flight that would otherwise cost thousands of dollars.