Binance Coin can be bought on many crypto exchanges, not just Binance.
Use BNB to pay transaction fees on Binance.
Developers use the Binance Smart Chain to deploy applications.
The rise of Binance has been nothing short of extraordinary, thanks partly to the introduction of the Binance Smart Chain and Binance Coin.
If all that has you excited about getting in on the Binance ecosystem, here's everything you need to know about buying Binance Coin from Canada.
Not sure which exchange to use?
Where to buy Binance Coin

On website
Highlights
Get $40 bonus when you sign up via Finty.
Trade quickly and easily on Bitbuy Express, or use the professional tools on the all new Bitbuy Pro.
Get low and transparent fees with live order books for advanced users.
---
Pros
You can earn a signup bonus.
Competitive trading fees.
Assets are insured and held in cold storage.
User-friendly website and mobile app.
Cons
Deposit and withdrawal fees apply.

On website
Highlights
Earn up to 8.5% p.a. on your crypto, and up to 14% p.a. for stablecoins.
Spend with the Crypto.com Visa Card and get up to 8% back.
Shop with Crypto.com Pay and receive up to 10% back, paid in CRO.
---
Pros
Get access to additional features including lending, borrowing, debit cards, and more.
Start trading with just $1.
Interest-earning deposits are available.
There is a $2,000 referral bonus.
Cons
Lack of educational resources.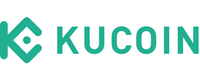 On website
Highlights
Safe and rapid Bitcoin purchase.
Multiple order types for all kinds of risk appetite.
Sign up and get a welcome gift.
---
Pros
Supports 600+ different coins.
Has low maker and taker fees, starting at 0.10%.
Opportunity to earn interest in your cryptocurrencies.
Cons
A limited choice of payment options is available.
First time buying?
How to to buy Binance Coin
Step 1: Choose an exchange that sells Binance Coin
BNB is available on numerous cryptocurrency exchanges. Even though it is most associated with Binance, it can be traded on many popular crypto exchanges.
An exchange is the simplest way to purchase cryptocurrency. When comparing your options, make sure to be aware of the transaction cost — both maker and taker fees — and whether there are fees associated with depositing fiat currencies, how orders can be configured, etc.
Since securing your assets is of utmost importance, look for features such as 2FA account protection and cold storage for crypto assets. At Finty, we only list reputable exchanges.
Step 2: Get verified
After signing up for an account, you will need to give personal details such as your name, phone number and email address, among other information.
You'll have to verify your identity for tax reasons. This usually means presenting an acceptable form of government-issued photo ID. The verification process takes a few minutes, but once your identity has been confirmed, you'll be able to begin trading.
Step 3: Set a budget
Only invest money you can afford to lose. This is particularly relevant since cryptocurrencies can be a highly volatile investment.
Step 4: Fund your account
Transfer funds (CAD) into your account from a bank account with Interac e-Transfer, or debit or credit card. Depending on the exchange, you may be able to transfer funds using PayPal.
If you're using debit or credit cards for transferring funds, it's likely that you will be charged a transaction fee.
It you already have crypto, you can usually fund your account by sending crypto to the exchange's wallet and trading it for BNB.
Step 5: Buy Binance Coin
Market orders are an ideal option to purchase BNB in the shortest time frame, but only if you are not worried about the cost of slippage. Most exchanges allow you to create orders that are triggered automatically under given circumstances, i.e. when BNB reaches a particular price you are willing to pay.
Many exchanges allow you to make automated recurring purchases at specific intervals, e.g. once every week or once a month. This can help to average the cost of BNB over a period of time.
After you buy
Where to store your Binance Coin
To make it easier to access your BCH tokens, they can be kept in the wallet on the exchange where you purchased them. You can always transfer crypto to a different wallet in the future. Be aware that hot wallets are connected to the web and are, therefore, more susceptible to hacks.
Cold wallets, on the other hand, are not connected to the internet. These hardware devices are a more secure way to store crypto. However, keep in mind that forgetting the access key means any crypto stored on the device will be inaccessible.