On Bitbuy's website
Highlights
Both exchanges offer reasonable trading and withdrawal fees.
Coinsquare has a slight advantage when it comes to the number of cryptos available.
Both exchanges are FINTRAC-registered. In addition, Bitbuy is approved by the OSC.

On NDAX's website
Highlights
Coinsquare's fee structure is slightly more complicated than NDAX, which charges 0.2% on buys and sells.
Both exchanges are appropriate for beginner and intermediate crypto traders.
Both are registered and regulated by FINTRAC.
NDAX offers staking for a number of crypto tokens.

On CoinSmart's website
Highlights
Coinsmart allows direct trading between any cryptocurrency which gives more flexibility to its users.
Trading fees and charges are simple and transparent on both exchanges.
Coinsquare's minimum deposit is lower compared to that of Coinsmart.
Both exchanges are regulated and licensed by FINTRAC.

On Coinberry's website
Highlights
Coinberry has a wider choice of cryptocurrencies to trade than what's available on Coinsquare.
Both exchanges use cold storage facilities, with Coinberry using Gemini's custodial services.
Both are based in Canada and are regulated by FINTRAC.

Highlights
Newton has no fees to fund or withdraw with CAD, whereas Coinsquare do charge fees depending on method.
Newton offers a larger choice of tokens compared to Coinsquare.
Both are based in Canada and registered with FINTRAC.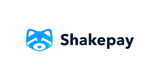 Highlights
Both exchanges are easy to use, especially for beginners.
There are more crypto investment options in Coinsquare. Shakepay only supports Bitcoin and Ethereum.
Unlike in Coinsquare, withdrawals are free on Shakepay.
Shakepay does not charge a trading fee, but there is a bid / ask spread.

On Kraken's website
Kraken
Highlights
More cryptocurrencies are available on Kraken compared to Coinsquare.
Even though Kraken is based in the US, both exchanges are regulated by FINTRAC in Canada.
Offline cold storage is used by both exchanges.

On Binance's website
Binance
Highlights
Substantially more tokens, including altcoins, NFTs, and DeFi tokens, are available on Binance.
Coinsquare is geared towards beginners whereas Binance caters towards advanced crypto traders.
Binance is restricted in Ontario, whereas Coinsquare is accessible across Canada.