On Bitbuy's website
Highlights
Bitbuy has more tradable coins than what's available on Shakepay.
Trades on Shakepay will incur a spread fee, but there are no fees for deposits or withdrawals.
Both exchanges are regulated by FINTRAC and use offline cold storage facilities.

On CoinSmart's website
Highlights
CoinSmart offers a better choice of cryptocurrencies compared to Shakepay.
Shakepay charges a spread on trades but does not charge fees for deposits or withdrawals.
Both exchanges employ cold storage and are FINTRAC-registered. Either is suitable for a new trader.

On Coinberry's website
Highlights
Coinberry is a little cheaper than Shakepay, with a larger range of cryptocurrencies to trade too.
CoinSmart and Shakepay are both appropriate for beginners and more advanced traders.
Coinberry and Shakepay have not experienced any major security problems. Both store digital assets in offline cold storage wallets.

On NDAX's website
Highlights
NDAX and Shakepay are suitable for both beginners and experienced traders.
NDAX is substantially cheaper than CoinSmart for active traders.
Coinsmart and NDAX both use cold storage facilities. Both are FINTRAC-registered.

On Coinbase's website
Highlights
Coinbase has a larger selection of tradable currencies than Shakepay.
Compared to Shakepay, Coinbase's fee schedule is unclear.
Coinbase and Shakepay alike are appropriate for traders of all levels.
Both exchanges employ cold storage to safeguard their users' digital assets.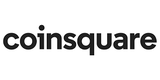 On Coinsquare's website
Highlights
Coinsquare's QuickTrade feature instantly makes trades between any two currencies, whether it's XRP to Ethereum, or Litecoin to EUR.
Has one of the most secure trading platform.
Enjoy low, transparent fees and no trading minimum.

On Binance's website
Binance
Highlights
Binance has a much larger selection of cryptocurrencies than what's available on Shakepay, including several altcoins, NFTs, and DeFi tokens.
Binance can be quite complicated for beginner traders.
CoinSmart is available throughout Canada, but Binance is not.

Highlights
Newton's selection of tradable cryptocurrencies is superior to Shakepay's.
Although Shakepay does not charge a trading fee, each transaction is subject to a spread cost. There are no fees for deposits or withdrawals with Shakepay.
Both exchanges use physical cold storage facilities to hold cryptocurrencies safely.

On Kraken's website
Kraken
Highlights
Kraken's cryptocurrency selection is superior to what's available on Shakepay.
Shakepay's trading and withdrawal fees are cheaper than those on Kraken.
With well-designed trading interfaces, both exchanges are appropriate for beginners.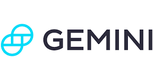 On Gemini's website
Gemini Exchange
Highlights
Gemini Exchange makes it simple to research the crypto market, buy bitcoin and other cryptos, and build a portfolio for the future of money.
Set recurring buys and dynamic price alerts.
All crypto held online in Gemini's exchange wallet is insured and it uses the best-in-industry cold storage coverage with leading insurance providers.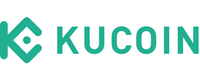 On KuCoin's website
Highlights
Safe and rapid Bitcoin purchase.
Multiple order types for all kinds of risk appetite.
Sign up and get a welcome gift.

Netcoins
Highlights
Create an account and get verified in minutes.
Fund your account with $0 fees through a cryptocurrency deposit, Interac e-Transfer, online bill payment or bank wire transfer.
With price alerts, it keeps you in the loop on those big moves.

On Coinmama's website
Coinmama
Highlights
Buy bitcoin, ethereum and other popular cryptocurrencies.
Buy with a credit card, debit card, Apple Pay or bank transfer.
Place your order and get your coins instantly. No deposits required.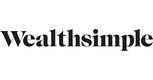 Wealthsimple Crypto
Highlights
Sign up in minutes with $0 minimums.
No fees to deposit or withdraw.
Coins are held by Gemini Trust Company LLC™, a regulated crypto custodian with $200M in cold storage insurance coverage.