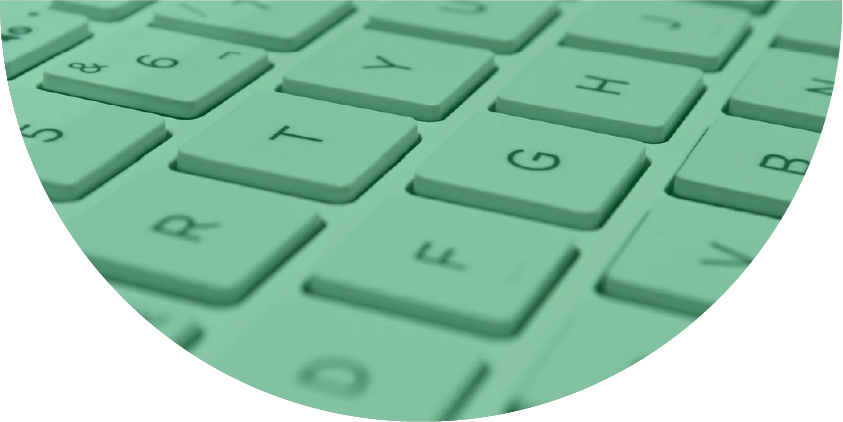 A Practical Guide
Digital Financial Literacy
for the Elderly
01.
An introduction to senior digital usage
Computers have become a necessary part of our lives, whether we directly use them or not.
Government and private organisations all rely on computers to process and store information.
For example, public transport systems, government social security and health departments and banks all rely on computers. Computers have also made our lives easier.
Many countries allow you to renew your driving licence online, for example.
Before the arrival of internet and telephone banking, all banking was done face-to-face at a branch.
Now, you can do your banking at home, when you want to, at the touch of a button.
Perhaps you are new to online banking, or want to find out more about how to use online banking and how to stay safe online.
In this article we will explain everything you need to know about digital financial literacy for the elderly, so you can approach the subject with confidence.
Senior internet usage statistics
Internet use is extremely widespread worldwide, however it is greatest among the young and decreases with age.
As of March 31, 2021, 5.17 billion people, or 65.6% of the global population of 7.87 billion used the internet, according to figures from Internet World Stats.
A survey released by Statista in cooperation with software company Semrush, showed distribution of internet users by age worldwide in 2019:
| Age category | Percentage who use the internet in 2019 |
| --- | --- |
| 18-24 | 18% |
| 25-34 | 32% |
| 35-44 | 19% |
| 45-54 | 14% |
| 55-64 | 10% |
| 65+ | 7% |
In some countries where computer use is widespread, the percentage of elderley people who use the internet may be much higher.
For example, an Australian Bureau of Statistics survey from 2018 found that 61.6% of Australians aged 65 and over had used the internet in the three months leading up the the survey.
In the United States, a 2021 Pew Research survey found 75% of people aged 65 and over surveyed said they used the internet regularly.
A 2018 survey by the Singapore Government's InfoComm Department found 55% of Singaporeans aged 60 and over had used the internet in the 3 months leading up to the survey.
In Canada, figures from Statistics Canada showed 68% of Canadians aged 65 and over used the internet in 2016.
As of 2019, a third of online users worldwide were aged between 25 and 34 years.
Barriers for elderly people using digital technology
There are a number of issues which may prevent elderly people from using digital technology. These include:
Physical issues
The physical problems that old age can bring, in particular mobility and eyesight issues, may prevent seniors from using digital technology.
Conditions such as Parkinson's disease, chronic pain, arthritis, dementia and stroke may also be barriers.
As well, eyesight problems, including macular degeneration, glaucoma, cataracts and diabetic retinopathy can all impact people's ability to use screens and keyboards.
Understanding the technology
New technology can be hard to wrap your head around. Unless clearly shown how to use it, operating digital technology can be a daunting task that may put some seniors off.
Fear of technological change can tie in with this, leading many seniors to avoid technology.
As well, some elderly people may feel a sense of inadequacy about their digital skills and compare themselves with the younger generation of 'digital natives' (someone who was born or brought up in the age of digital technology).
Information overload
The internet is a source of limitless information and it can be hard to process, which may cause some elderly people to be wary of it.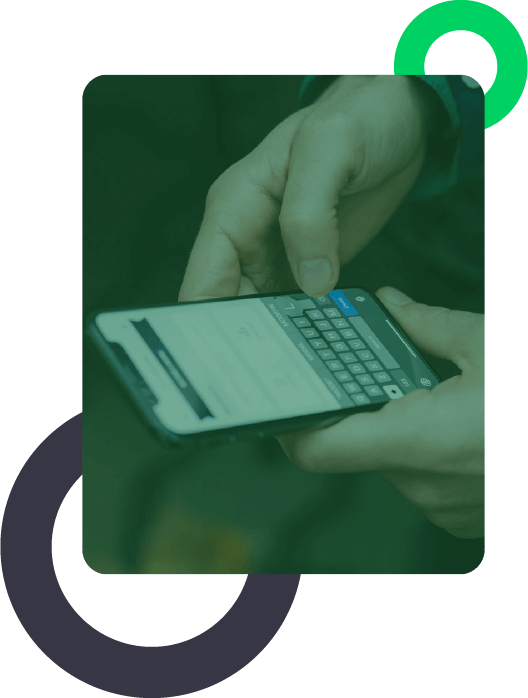 The importance of becoming digitally literate
As mentioned above, digital technology is ubiquitous.
Many government departments now interact with citizens online and having to rely on phone, letter or paper forms can put you at a disadvantage compared with the convenience of online processes.
Banking is another area in which the internet has made rapid inroads.
With so much banking now done online, many financial institutions no longer offer passbook accounts for new customers.
The effect of Covid-19 lockdowns, where it may be impossible for people to visit bank branches, increases the importance of getting to know your way around technology.
Becoming digitally literate means not only do you not have to not have to visit a branch to do your banking, you can take advantage of a wide range of services that digital banking offers.
02.
Online financial management as an elderly person
With so many banks closing local branches and ever more services being delivered online and via mobiles apps, the way we access banking services has changed forever.
This is a guide to getting set up for online banking, how it works, and what you can use it for.
A full introduction to online banking
Doing your banking online means that as long as you have access to a computer device, you can do your banking at your own convenience as you are not restricted to having to visit a branch in person during opening hours.
Once you have set up an online baking account, you can attend to a whole range of banking matters from the comfort and safety of your home.
Here we will explain how you can set up online banking and the range of options it offers.
First steps
01
Have access to a computer device with an internet connection
Your device may be a personal computer, tablet or phone, but you will need to make sure it has an internet connection.
You will be using a web browser, such as Safari (for use with Apple devices), Google Chrome or Microsoft Edge to get access to your online banking account.
02
Open an account
If you don't have a bank account already, or you want to do your online banking with a different bank to the one you are with, you will need to open an account.
This is a fairly straightforward process. Basically, the bank will need information such as your name and address and proof of identity.
Depending on where you live, the bank may require proof of income and may also require you to download an app on your mobile phone in order to open an account.
Once you open your account you will be given your account number.
This usually consists of two parts - a short series of numbers that identify the bank and the branch where your account will be held, followed by another set of numbers which is your individual account number.
You don't need a special bank account for online banking. Online banking gives you internet access to normal bank accounts.
03
Get access to online banking
Now you've got your account set up, you will have to take another step before you can use online banking.
You will have to register for online banking, usually using either your account number or the number on the ATM or debit card you will receive with your account.
Once you register you will generally be given a number or code to use to log onto your bank's online banking platform.
This code will often be used in combination with a password or account number to log into online banking.
When you log on, you will be 'in' the bank's online banking platform and the information you see on your screen will relate specifically to your account.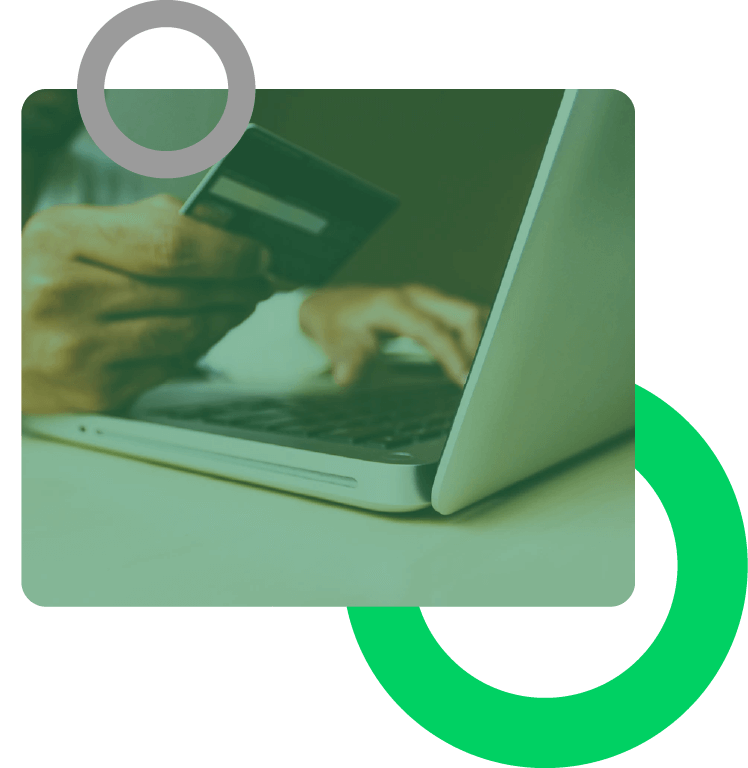 The benefits of digital financial management
What will online banking allow me to do?
Online banking gives you convenient access to a range of banking processes - all from your phone, tablet or computer. With online banking, you can:
Check your account balance and transaction history
When you click on 'transaction history', a list of your most recent transactions will be displayed, but you can also search for particular items in your transaction history.
You can do things such as list the transactions for the past 30, 60, 90 or 120 days, or search between certain dates.
You can also search transactions that involve a specific amount of money, or search under a specific name you sent money to or received money from.
As well as checking the account balance and transaction history for your bank account, you can do the same for your credit card.
Transfer money to people in your country and overseas
Online banking lets you quickly and easily transfer money from your account to other accounts.
You just need to enter their account name and number, how much you want to transfer and give the transaction a description, Eg: 'movie ticket'.
You can decide to make the transfer immediately, set it for a future date or set up regular payments eg: weekly, so you don't have to remember to make payments.
You can also keep accounts you regularly transfer money to in your online banking 'address book' so you don't have to type in all the account details each time you want to transfer money.
Take care to double-check the name and account number of the person or company you want to transfer money to - you don't want your money going to the wrong person!
Pay bills
As with transfers, you can keep the names of companies, institutions or people you regularly pay bills to in your address book.
You can pay bills immediately, set for future dates or set up regular payments.
For example, if you have a bill that comes in every two months and is always the same amount, you can set your bill payments according to that schedule.
Easily check statements
Your monthly statements will also be available to view online, so you don't have to wait for them to arrive in the mail.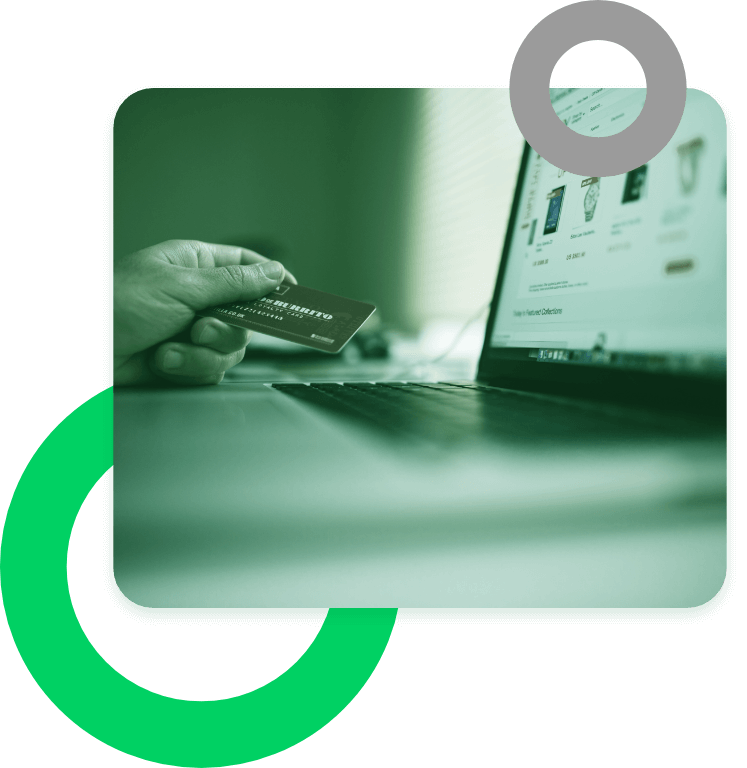 Tools to help you manage your money online
As well as online banking, there is a range of tools available on the internet to help you manage your money.
These include online budget planners, offered for free by many banks.
Most online budget planners are fairly comprehensive, and will ask you to input your income and expenses, including things you might overlook, such as coffee purchases each week or magazine subscriptions.
Once you have filled in all your income and expenses, the budget planner will make the calculations for you and give you a snapshot of your income versus expenses.
Of course, if these change, you can return to the budget planner and change them at any time.
Another handy way to do your budget online is by using an Excel spreadsheet.
This Microsoft program gives you a blank canvas to fill in information as you wish and add up totals.
You can easily make changes as required.
If you are using a mobile phone or tablet, there are also a range of budgeting apps available.
Many of these securely extract information from your bank accounts in order to get an accurate picture of your income and online spending.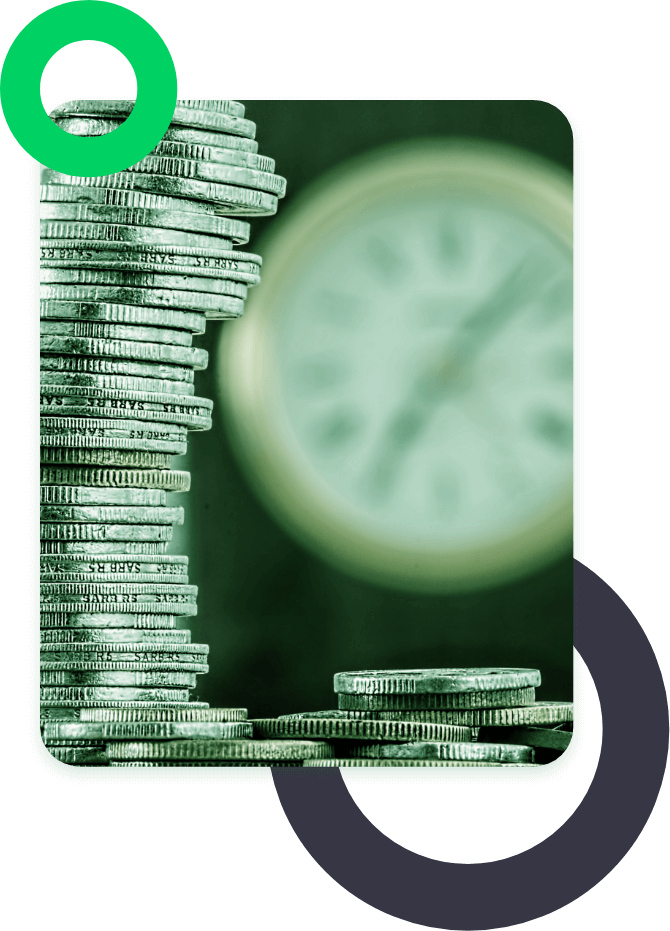 Getting help and support with digital banking
Sometimes you might need a hand finding information about certain banking products or online banking processes.
Banks' online platforms have 'Help' sections devoted to how to use online banking, along with Frequently Asked Questions (FAQs).
Probably the best way to access your bank's Help section is through Google. Type in the name of your bank followed by 'online banking help.'
Topics addressed on the Help page will often include subjects such as:
How to set up online banking
Reporting card lost or stolen
Change contact details
Apply for credit increase on credit card
Changing your password
Protecting yourself from online banking fraud
The help page will also have a box where you can type in your own question or questions and hopefully the bank will have an answer.
You can also ring your bank to ask questions about online banking, or speak to a member of staff at a branch.
03.
Staying safe when managing money online
Online banking platforms have very high levels of internet security to deter would-be 'hackers' and fraudsters and even if a cybercriminal does succeed in breaching the bank's security systems, you are protected against any losses.
Because it is so hard to hack the bank platforms themselves, cybercriminals will sometimes try to defraud bank customers directly.
There are a range of techniques cyber crooks use to try to defraud people of their money.
Most of their techniques involve using some form of malicious software, known as 'malware'.
Banking online is generally safe, but there are criminals who are interested in trying to get hold of your money.
Common forms of financial cybercrime
Cybercrime techniques can include:
Phishing scams
As the word suggests, this involves cyber criminals 'fishing' for information and accounts for an estimated 30% of all cybercrime.
Phishing attacks are sent in the form of an email, instant message or text message.
They encourage you to open them and click on a link which will open a form asking for your personal information, such as account details or password.
Or the link may even take you to what is known as a 'spoof' website, a website that looks like the bank's site, but is actually a fake.
It's quite possible you have already been sent this type of message as millions are sent out every day by cyber criminals hoping at least some of their attempts will be successful.
Often the crooks go to great lengths to make the emails look authentic, by reproducing company logos for example and even using your name in the email.
A phishing email might have a title that reads something like:
"Urgent! Unauthorised transaction on your account."
The email itself might read something like:
"Dear Customer,
"It appears there has been an unauthorised transaction on your account and we need to verify your details so we can ensure safe operation of your account.
"Please click on the link to enter your account details."
The cyber criminals are hoping you will follow their instructions to the letter - click on the link and enter your details.
While you may think you are keeping your account safe, you have in fact handed the 'keys' to your account to thieves.
They now have your account number and password, can log into your account at leisure and perhaps transfer funds out of your account to one they have set up.
The best thing to do is ignore these types of emails.
Ransomware
Again, the clue is in the name. In ransomware digital attacks, a computer virus is sent to your computer, phone or tablet that will usually stop it from working unless you pay the cyber attackers a ransom.
You may receive a pop-up message blocking most of your screen saying your files have been encrypted.
No matter what you try, you can't get rid of the message and use your device normally.
You will then be instructed to take a certain action, perhaps ring a phone number, and pay money to get your device working again.
Cybercriminals tend to target large companies and organisations with ransomware in the hope they can extort big sums of money from them.
Interestingly, a report from cyber-security company Sophos, the Sophos State of Ransomware 2021 report, found that 32% of organisations hit by ransomware attacks paid the ransom. However only 8% had their data returned to them.
Scareware
This is similar to ransomware but doesn't actually involve your files being encrypted so you can't use your computer device.
A message will pop up aimed at 'scaring' you into believing you are the victim of a ransomware attack and will now have to pay money to stop the attack.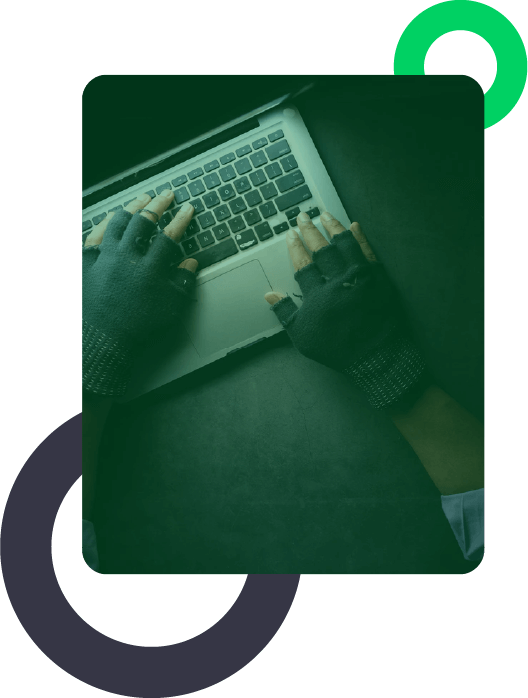 How to protect your identity when banking online
Knowing there are criminals out there trying to get hold of people's money and personal details can be concerning. If criminals get hold of your personal details, they may be able to do things such as apply for credit cards, loans and government benefits using your information.
What is personal information?
Your personal information can include details such as:
Name and address
Phone number
Date of birth
User name
Password
Bank account details
Email address
Thankfully, there are some concrete steps you can take to avoid becoming a victim of cybercrime.
Measures you can take include:
Use strong passwords
Try to use passwords that are hard to guess, and use different passwords for different accounts.
If you use the same password for many accounts and a cybercriminal guesses your password, it stands to reason they will now have access to those accounts.
The best passwords are long, use a mixture of upper and lower case letters, and also include numbers and symbols.
They don't use words that are found in the dictionary or words that are linked to your personal information.
Your bank may have a limit on the number of characters you can use for a password but it will still be long enough to make it hard to guess.
You can also use online password generators for your passwords.
You can simply type 'online password generator' into Google and choose one of the generator sites that come up.
When you click on the password generator button on the site, it will come up with a safe password you can use.
Remember not to share your password or write it down (someone may find your password and use it).
Don't let your computer store your password
Sometimes when you log into a website with a password and username, your computer will offer to 'save' it so when you go to use that site again, your computer will 'auto-fill' the password and username so you can log on without having to type out your password and username each time.
This is not recommended. If you allow this and someone else uses, or gets hold of your digital device, they will be able to log onto your account as though it is you!
Keep an eye on your bank and credit card accounts
One of the advantages of online banking is that you can check online transactions straight away.
By keeping a regular eye on the amount of money in your account and your transaction history, you will be in a strong position to notice if anything is out of the ordinary.
If you think something is amiss, you should contact your bank straight away and ask them to investigate.
Make sure your device has anti-virus software installed
Having antivirus software on your computer device will go a long way to protecting you from malware such as phishing and ransomware.
A good antivirus program will detect these attempted attacks and neutralise them before they can do your computer any harm.
Many computers come with antivirus software already installed, but there are also a number of companies that offer extra antivirus protection, both free and paid.
The computer operating system Apple uses for its iPhones and iPads means viruses and malware are not an issue on those products.
When you download apps on an Android phone using the Google Play store, you are protected from viruses by Google Play protect but you can also install anti-virus software on your Android phone if you want to.
Don't provide your personal information over email
A financial institution or company will never ask you for your information over email.
This is one of the ways you can tell whether a request for information is genuine or if it may be coming from a cybercriminal.
Don't use public Wi-Fi for financial transactions
Unlike your Wi-Fi at home, public Wi-Fi is not encrypted, meaning hackers could potentially steal your information when you are using a public Wi-Fi service.
Don't provide your personal information on unencrypted websites
You can tell if a site encrypts your information by looking at the start of its web address.
If it starts with "https" it means the site is secure and your information will be encrypted.
Web addresses starting only with "http" are not secure and won't encrypt your personal information.
Be wary about what information you share on social media and other online platforms
So much of our personal information is now shared online and it pays to be careful how much we put out there.
Cybercriminals seeking to commit identity fraud can piece together identities using information such as names, addresses, email addresses and dates of birth.
A common security question on online banking platforms if you have forgotten your password is 'what is your mother's maiden name?'
Were a cyber criminal to find that information from you on a Facebook post and they were able to gather other information about you, it could be a problem.
Without being paranoid, it can pay to be careful about what information we share online.
Consider unlinking your credit cards
If you buy something online, it's common for the merchant to store your credit card details on their system so if you use their site again you don't have to re-enter your credit card details.
Your details should be encrypted, so it's usually pretty safe.
However if you use your credit card online a lot with different merchants you may soon find your details are linked to a number of different sites, increasing the possible risk of fraud.
You may want to consider unlinking cards, because obviously if they are not linked, there is no risk of your card details being hacked.
Consider using two-factor identification
Your bank may give you the option, or even require you to use what is known as two-factor identification to log onto their online platform.
This often means that as well as using your user name and password, you must also enter a one-time code that is sent to your mobile phone.
Make sure you log off after doing your banking online
It's important to log off after you finish your online banking 'session.'
Your bank's website will have a 'log off' button you can click after you have finished your banking.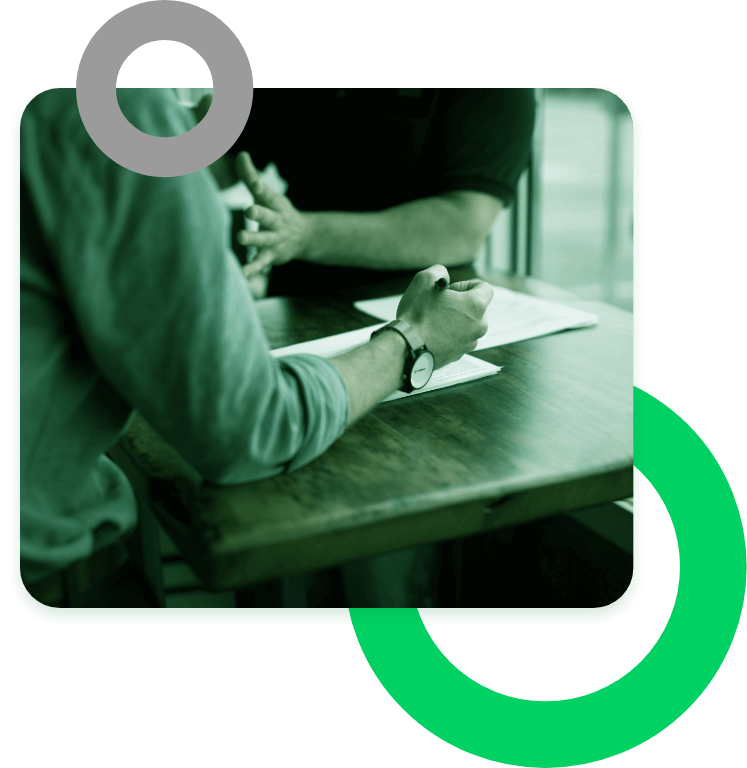 Spotting the signs of a digital fraud
Attempted online financial scams can have some tell-tale signs.
Once you know what to look for they can be easier to spot and you can avoid them or take quick action to stop them.
As mentioned above, the immediacy of online banking can make it easier to spot irregularities.
Keep a lookout for:
Suspicious transactions - large
You may look at your bank or credit card account and notice a significant sum of money has come off your balance.
When you check your transaction history, you see a withdrawal from a name you don't recognise.
Suspicious transactions - small
This is where it really pays to check your transaction history regularly. It's possible a cybercriminal has got hold of your bank or credit card account details and is siphoning off money in small amounts.
The amounts may be small enough that you don't notice a change in your account balance, but they can add up over time.
An email request for personal information from your bank
Your bank or financial institution will never ask for your personal information or account details via email. Any such email is likely to be a 'phishing' scam and you should not respond to it.
Poor spelling and grammar in phishing emails. Company logo not 'right'
Another giveaway that the email message you've received is not legitimate is poor spelling and grammar. Read it carefully and you will often find misspelt words, poor grammar and even missing words or letters.
As well, any company logo on the letter can often be a dodgy reproduction that doesn't look 'right.'
Email address incorrect
Have a look at the email address of the sender. Rather than having the bank or company name in the title, it may instead have a name or even a series of numbers and symbols followed by @google.com, @yahoo.com, @hotmail.com or another email provider. A bank would not use such an email address.
Sense of urgency
Many email or messaging scams will tell you that you 'urgently' need to provide your details.
A bank will never say that you need to take 'urgent' action.
Unusual bills or receipts in the mail
Should a cybercriminal get hold of your details, it's possible they are spending money in your name. Keep an eye out for bills or receipts for things you know you haven't bought.
Statements for credit cards or loans you haven't applied for
This is another indication you may have fallen victim to financial fraud. You open your mail and it's a statement for a credit card or loan you never applied for. A cybercriminal has used your information to open an account and use money they're not entitled to.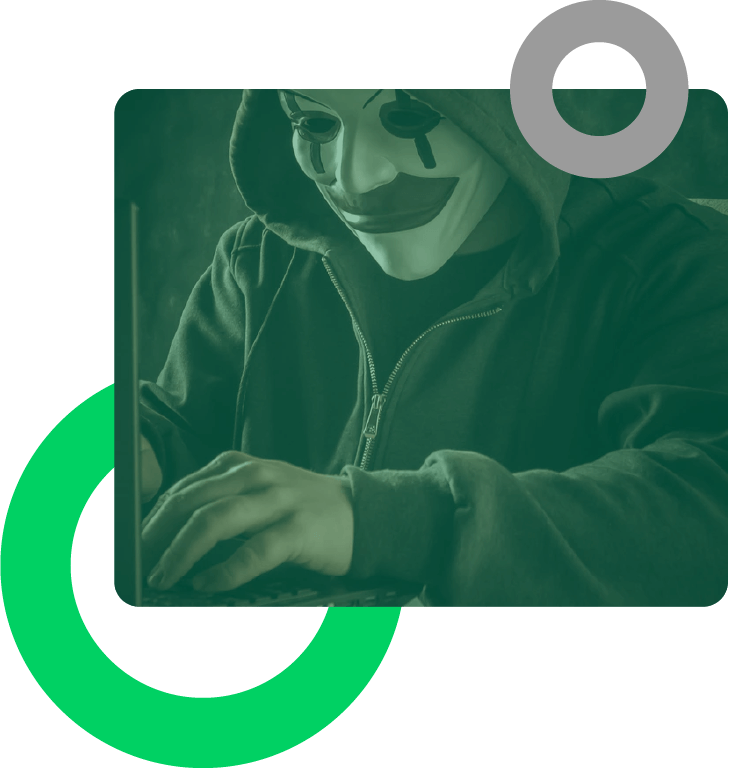 What to do if you become a victim of fraud
If you have become a victim of online fraud, there are a number of things you should do.
You should:
Freeze or block your card
If notice your card has been used fraudulently, you may be able to immediately freeze or block your card from further use using the bank's online tools.
Report the fraud to your bank
Your bank will have procedures in place to stop any further fraudulent activity taking place on your account.
If your account has been directly hacked, you won't be liable for any losses.
Report it to the police
Make sure the police know what has happened so they can investigate. What has happened to you may have also happened to others and the police should be able to advise you on your best course of action.
Some countries have also dedicated organisations you can report the fraud to:
The Australian Government's Competition and Consumer Commission has a website called ScamWatch where you can report online scams, learn about scams and get help.
In Australia and New Zealand, the charity IDCARE provides advice and support to people who have fallen victim to online fraud.
You can get in touch with IDCARE and a case manager will discuss your problem with you and give advice on the best course of action.
In the United States, the FBI operates the Internet Crime Complaint Center (IC3). The Center handles complaints about internet fraud and passes cases onto the appropriate law-enforcement authority (federal, state, local or international).
In the UK, the police operate Action Fraud, a reporting centre for fraud and cybercrime.
Action Fraud will assess your issue and pass it on to the appropriate investigative body.
It also offers help and advice if you have been a victim of fraud.
Singapore's National Crime Prevention Council operates an anti-scam helpline which people can ring to report scams and also get help and advice if they have been the victim of a scam.
Canada's government-run Anti-Fraud Centre collects information on fraud and alerts the public to fraudulent schemes.
04.
Global elderly online banking trends
Mobile payments. Online-only banks. Cryptocurrencies. Peer-to-peer lending. Banking is undergoing rapid and wide-ranging change.
These are the major trends that are set to change how we interact with money in the years and decades to come.
Senior online banking across the world
Seniors have traditionally used online banking less than their younger counterparts, with older people generally preferring to bank at branches.
Reasons for not embracing online banking include being unfamiliar with the technology and safety concerns.
However the number of older people doing their banking online has been steadily increasing and the scourge of Covid-19 has accelerated the use of online banking by seniors.
With going to a branch often no longer an option during periods of restriction and lockdown, elderly people have been forced to do their banking online.
This has led to a rapid uptake of online banking among the elderly.
In the US, Bank of America found in April 2020, 23% of new applications to set up online banking services came from people over the age of 57.
Banks in Singapore have reported big increases in seniors opening online accounts.
Between February and April, 2020, of 100,000 new online accounts opened at Singapore's biggest bank, DBS holdings, almost a third were opened by people over 50.
The country's second-largest bank, OCBC Bank, reported a 20% increase in people aged 60-80 opening online bank accounts compared with the previous year.
In Canada, CIBC bank, one of the country's top 5 banks, reported a 250% increase in the number of people aged 65 and over signing up for online banking in April, 2020.
This indicates an upward trend for online banking among the elderly in Canada and contrasts with a 2019 Canadian Government survey which found 6 out of 10 Canadian seniors did their banking in person and a third of Canadian seniors never banked online.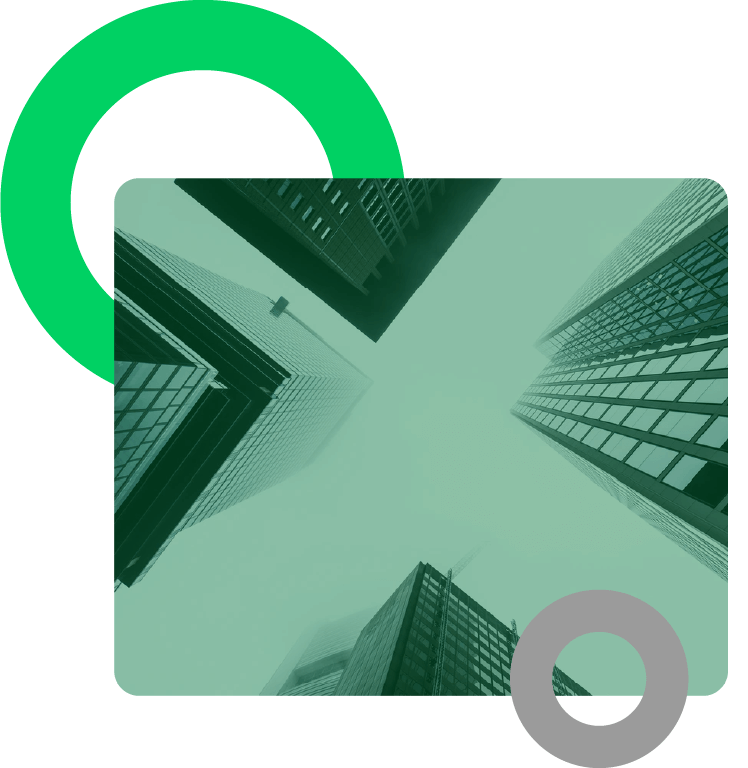 The possibility of a cashless future
As more and more transactions take place online, either through mobile phone and phone apps, computer, credit or debit card, the use of cash is slowly declining worldwide.
For example, the Reserve Bank of San Francisco's 2019 Diary of Consumer Payment Choice found consumers in the US used cash in 26% of transactions, down from 30% in 2017.
The Reserve Bank of Australia's 2019 Consumer Payments Survey notes a steady decline in the use of cash in Australia.
In 2007, cash payments made up 69% of financial transactions in Australia.
By 2019, that figure was down to 27%.
The Reserve Bank Governor, Philip Lowe, said in 2018: "It is now easier than it has been to conceive of a world in which banknotes are used for relatively few payments; that cash becomes a nice payment instrument."
In Singapore, an estimated 39% of transactions in 2020 were cashless, down from 59% in 2010.
Sweden is leading the charge towards going cashless. Already a majority of transactions in that country are cashless and it has even set a date, March 24, 2023, when cash will no longer be accepted in Sweden.
Consulting company McKinsey, in its 2020 Global Payments Report, noted:
"The public health crisis triggered by COVID-19 has had an impact on nearly all aspects of daily life for people across the globe, and has put the world economy on an uncertain footing.
"Ongoing shifts toward e-commerce, digital payments (including contactless), instant payments, and cash displacement have all been significantly boosted in the past six months. And while a degree of reversion to past behavior is likely for some of these shifts, the overall trajectory for these trends has received a strong push forward."
McKinsey found big changes in the use of cash in the following countries between 2010 and 2020:
| Country | Cash usage in 2010 | Cash usage in 2020 |
| --- | --- | --- |
| Japan | 79% | 54% |
| Korea | 66% | 34% |
| Singapore | 59% | 39% |
| United States | 51% | 28% |
| United Kingdom | 55% | 23% |
| Finland | 53% | 24% |
| Sweden | 56% | 9% |
| Netherlands | 52% | 14% |
Source: 2020 McKinsey Global - Payments Report
None of this suggests cash payments will disappear overnight, but the increased use and convenience of cashless technologies, plus the impact of Covid-19 in forcing some changes in payment habits, means the world is continuing to move away from cash.
This means it will be even more important to become familiar with online banking.
Covid-19 has also had a big effect on the use of cash worldwide with online and 'contactless payments' preferred over cash for hygiene purposes.
What different countries are doing to help elderly bankers
There are a number of measures being taken around the world to help elderly bankers get comfortable with banking online.
Some of the programs include:
In Australia, the office of the eSafety Commissioner runs an online banking course for elderly people as part of its Be Connected program.
In the US, the American Association of Retired Persons has a comprehensive guide to online banking on its website.
In Singapore, the Government's Infocomm Media Development Authority runs a website called Seniors Go Digital.
It includes a section with information about digital banking, electronic payments and cybersecurity tips.
In the UK, the charity AgeUK has tips on online banking on its website.
In Canada, individual banks have online information pages to help seniors.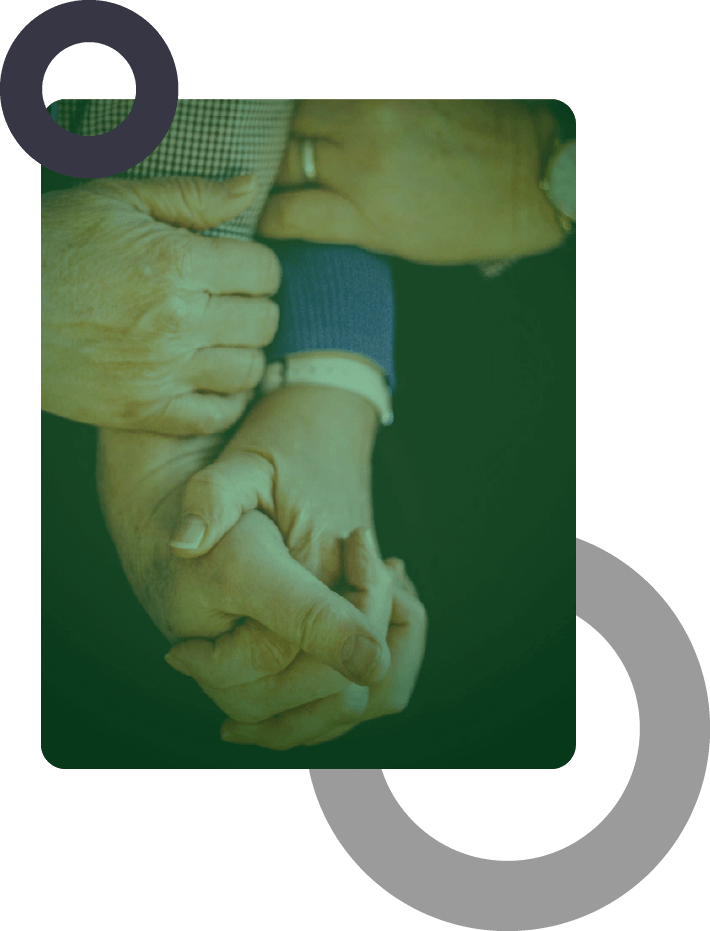 05.
Further reading
& useful material