Advanced Micro Devices Inc. (NASDAQ: AMD) is an American multinational semiconductor company that serves both consumer and business markets by developing computer processors and related technologies. It is headquartered in Santa Clara, California, United States. It was founded in 1969 and went public in 1972.
If you want to buy shares in a company at the forefront of the microchip industry, this step-by-step guide will take you through the process.
About the company
AMD overview
As a global semiconductor company, AMD produces x86 microprocessors (CPUs), accelerated processing units (APUs), discrete graphics processing units (GPUs), semi-custom System-on-Chip (SoC) products and chipsets for the personal computer (PC), gaming, and data centre markets.
Of AMD's two key business segments, the Computing and Graphics segment includes desktop and notebook processors and chipsets, GPUs, data centre and professional GPUs and development services. The Enterprise, Embedded, and Semi-Custom segment includes server and embedded processors, semi-custom SoC products, development services and technology for game consoles.
Subsidiaries of AMD include Advanced Micro Ltd., AMD Corporation, AMD Malaysia LLC, AMD (EMEA) LTD. AMD Far East Ltd., AMD International Sales & Service, Ltd. and AMD Latin America Ltd., which are all based in the US. AMD also has more than 30 other international subsidiaries.

On website
eToro is a multi-asset investment platform. The value of your investments may go up or down. Your capital is at risk
eToro
Highlights
Trade and invest in top financial instruments, including a wide selection of stocks.
eToro is regulated by CySec, FCA and ASIC
Your funds are protected by industry-leading security protocols.

On website
Hargreaves Lansdown
Highlights
Offers easy-to-use trading platforms.
Invest across 20 international exchanges in shares, funds, bonds and investment trusts.
Dealing charges depend on how many trades you make each month.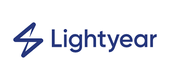 On website
When you invest, your capital is at risk.
Lightyear
Highlights
Invest in over 3,000 international ETFs and stocks in the EU, UK, US, and more.
Simple and easy-to-understand pricing. Per order, Lightyear will charge 0.1% (up to $1 max) on US shares, £1 on UK shares, and €1 on EU shares.
Earn interest* on uninvested cash, USD (4.50%), EUR (3.25%), GBP (4.5%), and HUF (8.25%)  p.a. gross.
No account-keeping fees.

*The interest rates are true as of 11.01.2023
* Finty will be paid a referral fee, including financial promotion if you open an account and deposit funds through some of the links on this page.
---
Pros
No withdrawal fees.
US Fractional Shares are available.
A low 0.35% foreign exchange fee.
Cons
Limited investment products.

On website
Saxo Markets
Highlights
It only takes five minutes to open your account online.
Get ultra-competitive spreads and commissions across all asset classes.
Get news, commentary and actionable trade ideas from their team of expert analysts.
On website
Wombat Invest
Highlights
Simple and straightforward investing app.
Allows you to invest in ETFs (Standard ISA or GIA) and Fractional Shares (GIA only).
Get a savings account and unlock 4.91 %AER (variable) paid daily.
Open an Individual Savings Account and invest up to £20,000 each year.


Disclaimer: When you invest, your capital is at risk.


On website
80.9% of retail investor accounts lose money when trading CFDs
Pepperstone
Highlights
Trade gold, silver, oil, and more.
Enjoy industry-leading low spreads from 0.0 pips.
Regulated by ASIC, BaFin, CMA, CySEC, DFSA, FCA, and SCB.
On website
Freetrade
Highlights
With fractional shares, you can start investing from only £2.
Choose from thousands of stocks from the London Stock Exchange, NYSE and NASDAQ.
Access to a wide range of ETFs and Investment trusts.
Step 1: Find a broker
Find an online broker that allows you to trade shares listed on US markets. There are many options available in the UK.
These are just some of the factors to be aware of when looking for a broker.
Trades without commissions
You can trade commission-free on several platforms in the UK, which can save you plenty over time. Take a look at Stake and eToro if this is an important feature for you.
Access to the US market
AMD is listed on the NASDAQ in New York. Whatever broker you decide to use will need to have access to this market if you want to invest in AMD.
Fractional shares
Brokers who offer fractional shares can let you buy a fraction of the share, instead of buying the entire share. This makes it easier to diversify your holdings, and may be worth considering since AMD shares are currently trading above US$100 each.
Easy trading interface
It shouldn't take long to trade shares. Make sure you choose a broker that has an intuitive interface you can use with no steep learning curve.
Research and analysis
A trading platform with a robust research and analytics section allows you to make decisions based upon price history, market updates, and quarterly earnings reports. Some brokers even offer analyst recommendations.
Step 2: Transfer funds to your trading account
You will need to fund your account before you can start buying shares. You should be aware that funds can take time to clear. This means that it's unlikely you will be able to trade immediately.
Step 3: Set a budget for investing
Because shares can be volatile, you should only allocate money you are willing to lose.
You might consider investing in fractional shares. This gives you more freedom and you won't need to spend more than your budget allows.
Step 4: Decide whether to purchase shares or invest via ETFs
An Exchange Traded Fund (ETF) is regarded as a diversified investment and safer than investing in a single share.
ETFs with exposure to AMD include Invesco Dynamic Semiconductors ETF (PSI), VanEck Vectors Video Gaming and eSports ETF (ESPO), Invesco QQQ Trust (QQQ), SPDR S&P 500 ETF Trust (SPY), iShares Core S&P 500 ETF (IVV), and Vanguard S&P 500 ETF (VOO).
Step 5: Spec your order
There are many order types you can choose from, and you can customise the price and time for each share. Consider these different order types.
Market order
Market orders are orders which can be bought or sold at current market prices. However, the actual price you receive at execution may be different from the one that was offered to you at the time you placed the order.
Stop limit
This type of order allows you to automatically sell your shares at a price you nominate, or higher, but not lower. However, if the market is moving quickly against you, the order may not be executed if the price falls past your limit price.
Stop loss
This allows you to decide a low price at which, if reached, you would prefer to exit your investment. It is used often to defend a trade position from market volatility. A stop loss could be set at US$32 per share, for instance. Your stop loss order is executed automatically if the price falls below this level and your order will be filled at the next available market price.
Step 6: Submit the order
Once you've chosen a broker, and determined how you want to invest in your shares, you are ready to place your order.
Whether you invest in shares with a speculative motive or to hold them over the long term, you need to keep a track of the company's performance and its share price movements.
Watch for developments in the semiconductor industry
Because AMD is a global company in a highly competitive field, you need to monitor what goes on in the semiconductor industry.
AMD has focused on investing in manufacturing capacity and seeking potential suppliers to mitigate disruptions, giving it capacity in an industry that has been plagued by shortages.
Continuing success may be disrupted by a deterioration of the relationship between Taiwan (where its key supplier is based) and China.
Competition
AMD's key competitors are Intel (NASDAQ: INTC) and NVIDIA (NASDAQ: NVDA). Intel competes with AMD in microprocessors and NVIDIA in GPUs. Other competitors of AMD include Marvell Technology, Qualcomm, and Synopsys.
In the longer term, large tech companies including Google (NASDAQ: GOOGL) and Amazon (NASDAQ: AMZN) may follow Apple's (NASDAQ: AAPL) lead in developing their own SOCs.
Disclaimer: We put our customer's needs first. The views expressed in this article are those of the writer's alone and do not constitute financial advice. Advertisers cannot influence editorial content. However, Finty and/or the writer may have a financial interest in the companies mentioned. Finty is committed to providing factual, honest, and accurate information that is compliant with governing laws and regulations. Do your own due diligence and seek professional advice before deciding to invest in one of the products mentioned. For more information, see Finty's editorial guidelines and terms and conditions.