Nike Inc. (NYSE: NKE), is an American multinational that designs, develops, manufactures, markets, and sells footwear, apparel, equipment, and accessories. Nike was founded in 1964 and is headquartered in Beaverton, Oregon.
Here's your guide to buying shares in Nike using an online broker from the UK.
About the company
Nike overview
As the largest athletic footwear and apparel brand in the world, Nike produces items in six major categories: basketball, running, soccer, training, sportswear, and Jordan. Around two thirds of Nike sales come from footwear. Besides its own brand, Nike also owns the Jordan and Converse brands. The company's outsourced manufacturing base includes more than 300 factories in over 30 countries. It sells its products worldwide.

On website
eToro is a multi-asset investment platform. The value of your investments may go up or down. Your capital is at risk
eToro
Highlights
Trade and invest in top financial instruments, including a wide selection of stocks.
eToro is regulated by CySec, FCA and ASIC
Your funds are protected by industry-leading security protocols.

On website
Hargreaves Lansdown
Highlights
Offers easy-to-use trading platforms.
Invest across 20 international exchanges in shares, funds, bonds and investment trusts.
Dealing charges depend on how many trades you make each month.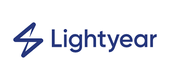 On website
When you invest, your capital is at risk.
Lightyear
Highlights
Invest in over 3,000 international ETFs and stocks in the EU, UK, US, and more.
Simple and easy-to-understand pricing. Per order, Lightyear will charge 0.1% (up to $1 max) on US shares, £1 on UK shares, and €1 on EU shares.
Earn interest* on uninvested cash, USD (4.50%), EUR (3.25%), GBP (4.5%), and HUF (8.25%)  p.a. gross.
No account-keeping fees.

*The interest rates are true as of 12.06.2023
* Finty will be paid a referral fee, including financial promotion if you open an account and deposit funds through some of the links on this page.
---
Pros
No withdrawal fees.
US Fractional Shares are available.
A low 0.35% foreign exchange fee.
Cons
Limited investment products.

On website
Saxo Markets
Highlights
It only takes five minutes to open your account online.
Get ultra-competitive spreads and commissions across all asset classes.
Get news, commentary and actionable trade ideas from their team of expert analysts.
On website
Wombat Invest
Highlights
Simple and straightforward investing app.
Allows you to invest in ETFs (Standard ISA or GIA) and Fractional Shares (GIA only).
Get a savings account and unlock 4.91 %AER (variable) paid daily.
Open an Individual Savings Account and invest up to £20,000 each year.


Disclaimer: When you invest, your capital is at risk.


On website
80.9% of retail investor accounts lose money when trading CFDs
Pepperstone
Highlights
Trade gold, silver, oil, and more.
Enjoy industry-leading low spreads from 0.0 pips.
Regulated by ASIC, BaFin, CMA, CySEC, DFSA, FCA, and SCB.
On website
Freetrade
Highlights
With fractional shares, you can start investing from only £2.
Choose from thousands of stocks from the London Stock Exchange, NYSE and NASDAQ.
Access to a wide range of ETFs and Investment trusts.
Step 1: Choose a broker
There are plenty of online brokers to choose from, offering different options. There are some key features to look for when choosing a broker. Some of these include:
Commission-free trading
A lot of US share trading platforms offer this feature. The cost of share trading can add up, and not having to pay commission can really save you money.
Fractional share investing
Fractional share investing means you can buy a part of a share rather than the whole thing. Because Nike shares are expensive, this may be something to consider.
Easy-to-use trading platform
Trading in shares needn't be complicated, so keep an eye out for a trading platform that is straightforward to use.
Research and reporting
Look for a platform that has a solid research and reporting section that can give you important information about Nike, including company overview, price history, recommendations and price forecasts.
Education section
Most platforms will offer an educational section that can teach you the ins and outs of share trading.
Step 2: Fund your trading account
Next, place funds in your account. However, if you have just opened your trading account, beware it may take some time for the funds to clear before you can start trading.
Step 3: Decide how much you want to invest
The chance for fractional share investing in a real bonus here, because of the expense of buying Nike shares. Fractional investing means you can start small with much-reduced risk. It also means that you can yield more profit over time by buying in when prices falter so that your average total cost is reduced.
Step 4: Decide whether to buy shares or invest in an ETF
You can purchase shares directly and own them, or you can choose to invest in an Exchange Traded Fund (ETF) that includes Nike shares, for example SPDR S&P 500 ETF Trust, iShares Core S&P 500 ETF, and Vanguard S&P 500 ETF. ETFs are similar to a mutual fund and are a more diversified option that can be great in some circumstances. They are not usually so interesting to active traders, because you have less control over where your money goes.
Step 5: Set up your order
There are different order types which can be used to customise what you buy and how much you buy it for. The main different order types are:
Market order
An order to buy/sell shares immediately. This guarantees the execution of the order, but not the price.
Let's say Nike shares are trading at US$167. You place a buy order but by the time the order executes the price has dropped to US$165. Your purchase will go through at a lower price. The same principle applies for price rises.
Limit order
For buy limit orders, execution-only happens at the nominated price or lower. For example, you may want to purchase Nike stock for no more than US$160. Submit a limit order for that amount and it will only be executed if the Nike share price falls to US$160 or below.
Stop limit
This type of order means your shares are sold at a specific price or higher. Let's say you want to sell your Nike shares at US$180 a share. When the shares reach that price, your stop limit order executes.
Stop loss
You set a price at which you decide it is no longer worth holding your shares. Let's say for example you nominate US$180 as the price at which you will sell your Nike shares. If the price drops to that level, your stop loss order will execute.
Step 6: Place the order
Once you have chosen a broker, funded your account based on the amount you wish to invest and decided how to invest in your Nike shares based on the order type, it's time to place the order. This will normally happen at the click of a button.
Investors can buy shares with a speculative motive to benefit from price fluctuations, or to hold as long term investments. Once you invest in a company, keep track of both its share price movements and performance.
Track Nike's performance
Watch out for how Nike seeks to retain its market leadership in athletic and fashion shoes, and its financial fundamentals. The company is committed to technological innovation in order to increase its online sales and attract new and younger consumers.
More than two-thirds of Nike's revenue come from shoes. Nike has invested in developing digital tools and apps to boost its online sales using augmented reality and the Nike Fit app for amateur athletes to plan their routines.
Competition
Nike's top competitors include Adidas (ETR: ADS) and ASICS (OTC: ASCCF), which it surpassed in 2018 to become the sales leader. Other competitors include PUMA (ETR: PUM), Under Armour (NYSE: UA), Lululemon (NASDAQ: LULU), Reebok (ETR: ADS), and Skechers (NYSE: SKX).
Disclaimer: We put our customer's needs first. The views expressed in this article are those of the writer's alone and do not constitute financial advice. Advertisers cannot influence editorial content. However, Finty and/or the writer may have a financial interest in the companies mentioned. Finty is committed to providing factual, honest, and accurate information that is compliant with governing laws and regulations. Do your own due diligence and seek professional advice before deciding to invest in one of the products mentioned. For more information, see Finty's editorial guidelines and terms and conditions.