Rivian (NASDAQ: RIVN) is an American EV maker and automotive technology company founded in 2009. Rivian's consumer-facing offerings include an electric sports utility vehicle (SUV) and pickup truck based on a proprietary skateboard platform that can be used for designing future cars by both Rivian and other companies.
If you think Rivian could be the next Tesla and want in on the action, here's your guide to buying their shares from the UK.
About the company
Rivian overview
Rivian Automotive, Inc. (Rivian) is an American electric vehicle (EV) manufacturer that became a public company through an IPO in November 2021. Rivian shares are trading on the NASDAQ under the ticker "RIVN".
Committed to sustainability, Rivian aims to achieve carbon neutrality across its business by 2032, spanning the whole gamut of its operations from suppliers to the charging impact of its vehicles.
If you wish to invest in the EV sector and Rivian's environment-friendly objectives interest you, here's a step-by-step guide on purchasing Rivian shares from the UK.

On website
eToro is a multi-asset investment platform. The value of your investments may go up or down. Your capital is at risk
eToro
Highlights
Trade and invest in top financial instruments, including a wide selection of stocks.
eToro is regulated by CySec, FCA and ASIC
Your funds are protected by industry-leading security protocols.

On website
Hargreaves Lansdown
Highlights
Offers easy-to-use trading platforms.
Invest across 20 international exchanges in shares, funds, bonds and investment trusts.
Dealing charges depend on how many trades you make each month.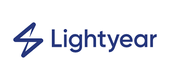 On website
When you invest, your capital is at risk.
Lightyear
Highlights
Invest in over 3,000 international ETFs and stocks in the EU, UK, US, and more.
Simple and easy-to-understand pricing. Per order, Lightyear will charge 0.1% (up to $1 max) on US shares, £1 on UK shares, and €1 on EU shares.
Earn interest* on uninvested cash, USD (4.50%), EUR (3.25%), GBP (4.5%), and HUF (8.25%)  p.a. gross.
No account-keeping fees.

*The interest rates are true as of 11.01.2023
* Finty will be paid a referral fee, including financial promotion if you open an account and deposit funds through some of the links on this page.
---
Pros
No withdrawal fees.
US Fractional Shares are available.
A low 0.35% foreign exchange fee.
Cons
Limited investment products.

On website
Saxo Markets
Highlights
It only takes five minutes to open your account online.
Get ultra-competitive spreads and commissions across all asset classes.
Get news, commentary and actionable trade ideas from their team of expert analysts.
On website
Wombat Invest
Highlights
Simple and straightforward investing app.
Allows you to invest in ETFs (Standard ISA or GIA) and Fractional Shares (GIA only).
Get a savings account and unlock 4.91 %AER (variable) paid daily.
Open an Individual Savings Account and invest up to £20,000 each year.


Disclaimer: When you invest, your capital is at risk.


On website
80.9% of retail investor accounts lose money when trading CFDs
Pepperstone
Highlights
Trade gold, silver, oil, and more.
Enjoy industry-leading low spreads from 0.0 pips.
Regulated by ASIC, BaFin, CMA, CySEC, DFSA, FCA, and SCB.
On website
Freetrade
Highlights
With fractional shares, you can start investing from only £2.
Choose from thousands of stocks from the London Stock Exchange, NYSE and NASDAQ.
Access to a wide range of ETFs and Investment trusts.
Step 1: Choose a broker
To buy Rivian shares online from the UK, you'll need to find a broker that offers access to US markets. There are several platforms available, but the right one for you will depend on your needs. Some of the features you may want to look out for include:
Intuitive trading: Some trading platforms are designed for experienced investors and traders, and may be too complicated to use for a beginner. It's usually a good idea to look for an easy-to-use platform with a competitive fee structure if you are new to share trading. A dedicated section with investing tips and tricks is a bonus.
Brokerage fees: Brokerage fees is a type of fee collected by brokers to facilitate your trades. Some brokers charge a flat fee on every trade, irrespective of the size of the order, while others calculate brokerage fees as a percentage of the order value. One key advantage of purchasing US shares is the opportunity for commission-free trading. You'll find several online brokers that don't charge you fees for investing in US-listed equities, but you should watch out for currency conversion fees.
Research and reporting: It's important to understand how a company is performing, its future plans, stock price history, and general industry direction to make informed investment decisions. So, you should search for a platform that gives you access to solid market research and reporting tools to help you trade confidently with updated data. You can also find price forecasts and buy and sell recommendations on some trading platforms.
Fractional share trading: Some trading platforms allow you to buy a part of a share instead of the full share. This is particularly useful when you are dealing in shares of leading US-listed companies.
Step 2: Funding your account
Once you have selected a broker, the next step is funding your trading account with money to make trades.
It can sometimes take up to three days for the funds to clear and appear in your trading account, so you may not be able to purchase shares immediately.
Step 3: Decide on the amount you wish to invest
It's essential to consider how much money you are willing to invest in shares. It's generally advisable to decide on an amount you can afford to lose, to avoid putting your nest egg at risk.
You can always start by investing a small amount of money. If you are purchasing US-listed stocks, you don't have to worry about the cost of full shares, as you can buy fractional shares.
Step 4: Shares or ETFs?
An Exchange Traded Fund (ETF) is like a mutual fund, or a basket of stocks, that can be traded as easily as individual shares.
ETFs allow you to invest in a market as a whole, instead of buying shares in any single company. As ETFs track the performance of a market, they are generally less volatile, which reduces your risk to an extent. But you are unlikely to get the kind of big gains you may expect from shares when you invest in ETFs.
ETFs such as Invesco Global Clean Energy ETF (PBD), Amplify Lithium & Battery Technology ETF (BATT), Amplify Cleaner Living ETF (DTOX), and Vanguard Growth ETF (VUG) all have exposure to Rivian Automotive.
Step 5: Configure your order type
You can configure your order type to protect your position when buying shares. Some popular order types available to execute your position include:
Market order
A market order is an order to buy or sell a stock at the current market price. Even though a market order is generally executed immediately, the price at which a market order gets executed is not guaranteed.
Limit order
A limit order is an order to buy or sell a stock at a specified price or better. Let's say you want to buy Rivian shares at US$35 or lower. You could submit a limit order by setting the limit price at US$35, and the order will only execute when the stock reaches the nominated price or lower.
Stop loss
A stop order or stop loss is used to buy or sell a stock at the market price once it hits the nominated price or the stop price.
Stop limit
A stop-limit order is a combination of two order types – stop and limit orders. A stop order is used to instruct the broker to buy or sell stock when the price hits the nominated level. Conversely, you tell the broker to buy or sell a specified number of shares at the nominated price or better with a limit order.
Step 6: Execute your order
Once you have decided your order type and the amount you plan to invest, it's time to place your order.
Login to your trading platform, type in the Rivian share code (NASDAQ: RIVN) and execute the order you want by hitting a few buttons.
The performance of your stock depends on several factors, including the company's performance, its future plans, and the overall performance of the industry.
If you want to buy Rivian shares, you may want to keep an eye out for its stock price history, overall valuation and any company announcements regarding new launches and the delivery of pre-booked vehicles. You may also want to monitor the performance of competitors like Tesla (NASDAQ: TSLA), Nikola (NASDAQ: NKLA), and Lucid Motors (NASDAQ: LCID), which are well-established players in the EV industry.
Disclaimer: We put our customer's needs first. The views expressed in this article are those of the writer's alone and do not constitute financial advice. Advertisers cannot influence editorial content. However, Finty and/or the writer may have a financial interest in the companies mentioned. Finty is committed to providing factual, honest, and accurate information that is compliant with governing laws and regulations. Do your own due diligence and seek professional advice before deciding to invest in one of the products mentioned. For more information, see Finty's editorial guidelines and terms and conditions.