There are a number of ways to buy Bitcoins. You can buy Bitcoin on an exchange, using a broker, or you can buy it from someone who already owns some. There are even Bitcoin ATMs.
If you want to know where and how you can buy Bitcoin from Singapore today, this is the guide for you.

Crypto exchanges
Buying Bitcoin using a crypto exchange is very common and there are a lot to choose from. Some of them are more established than others and there are several exchanges based in Singapore such as Swyftx and Digital Surge.
To buy Bitcoin using an exchange, you'll need to set up an account and then verify your identity by providing some personal information. Typically you will need to provide your name, address, and a proof of identity like an ID card, passport, or driving licence. Exchanges differ in their verification requirements, so it could take you anywhere between a few minutes to over a week before you can buy and sell on their platform, which is a long time in crypto investment.
Once you have been verified, you can fund your account by linking up your bank account or credit card and buy some Bitcoin. There is a fee to buy Bitcoin using an exchange and they typically vary depending on the size of the trade and where you are located vis-a-vis the exchange.

On website
CoinSpot
Highlights
Buy Bitcoin, Ethereum, XRP and over 360 other digital currencies.
Refer a friend and earn $10 BTC.
Get 24/7 helpdesk support.
---
Pros
Trade for only 0.1%.
Access CoinSpot NFT Marketplace.
Credit card deposits are accepted.
Cons
Margin trading is not available.

On website
Uphold Crypto
Highlights
Invest in 110+ coins including the majors, altcoins, and stablecoins with 0% commission.
Ability to trade crypto against other assets like foreign currency and commodities.
Stake a range of coins with competitive yields.
---
Pros
Open an account in less than a minute.
Low deposit requirement and commission-free trading.
Option to trade fiat currencies and precious metals.
Cons
High spreads on low-liquidity assets.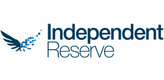 On website
Independent Reserve
Highlights
Licensed by the Monetary Authority of Singapore (MAS)
Easy sign up using Myinfo with Singpass, and instant deposits 24/7 via FAST transfer
One of the lowest fees in town. Trading fees from 0.02% to 0.5%
---
Pros
Automate your cryptocurrency trading strategy with Independent Reserve's AutoTrader feature.
Its built-in tax calculator makes it easier to file your tax return.
ISO certified and has an AUSTRAC license.
Cons
It has a limited number of supported coins compared to other exchanges.
Brokers
It is increasingly common for brokers to offer crypto as an asset class alongside other tradable assets such as shares, precious metals, and currencies. Although the likes of CommSec have yet to make crypto a tradable asset, others like eToro and CMC Markets do. (If you already have a trading account, it would be worth checking in case you can use it to buy Bitcoin before opening another.)
There is not much difference between signing up for a stock broker or a crypto exchange, but what is worth considering is this: do you plan on investing in crypto alone, or would you also like the ability to also trade shares?
If you would like to buy Bitcoin, trade crypto, and also be able to trade markets, then you'll need to use a stock broker since crypto exchanges are typically solely focussed on crypto.
Stock brokers typically charge a fee in the spread, i.e. the difference in the buy and sell price. Fees vary between brokers and are similar to those charged by exchanges.
Other ways to buy Bitcoin
If you would rather not use an exchange or broker to buy Bitcoin, there are some other options available.
Digital banks
Digital banks like Revolut are positioning themselves much like a one-stop-shop for all your banking needs. In many ways, Revolut could be considered a financial "super-app" since it offers a broad range of banking services from a debit card with intelligent budgeting to money transfers and crypto.
Other digital banks in Singapore such as 86 400 and Up are yet to offer crypto, whereas it has been available on Revolut since 2017.
As a way of buying Bitcoin — and several other crypto coins — Revolut is a viable option considering you can set up an account with Revolut without switching from whoever you currently bank with.
Revolut charge a margin for exchanging Bitcoin. The fee you have to pay depends on the plan you have and ranges from 1.5% to 2.5%.
Buying from an individual
If you know someone who has some Bitcoin, you can buy it from them, i.e. trade Bitcoin for AUD or something else of value. The seller will need to know your wallet ID — you can think of this like an address that's unique to you' in order to transfer the Bitcoin into your ownership.
However, let me be clear: this is not without its risks and dangers, especially when it comes to buying from a stranger. Be very careful because unless you trust the seller you are dealing with, they could take your money or goods and then not transfer the Bitcoin.
If you still want to buy Bitcoin from someone, then consider mitigating your risk by using an Escrow service. There are several to choose from, and it may well be a cost worth incurring if it protects you from fraudulent sellers.
Bitcoin ATMs
There are several Bitcoin ATMs, also known as BTMs, located around in Singapore. While possible, buying Bitcoin from an ATM is not without its problems.
First of all, Bitcoin ATMs are not easily accessible. There are very few of them in Singapore, and those that do exist tend to be located in the capital cities (for obvious reasons we won't go into). If you don't live nearby, simply getting to them will cost money and time, and time is of the essence with Bitcoin.
And then there are the fees. Using a Bitcoin ATM does not come cheap, with fees ranging from 10 - 20% and higher — considerably more than it would cost to use an exchange, stock broker, or Revolut.
Where to store your Bitcoin
Just the way you store cash in a physical wallet, you can store Bitcoin in a digital wallet. Digital wallets can be either software-based or hardware-based.
These wallets store the information you need to make transactions. Though these wallets are described as a place to store crypto assets like Bitcoin, they are essentially inextricable from the blockchain.
Digital wallets are primarily of two types, i.e., hot wallets and cold wallets. While hot wallets are accessible online, cold wallets are intentionally kept offline to keep hackers from gaining access. Hardware wallets are also considered cold wallets because they have no direct connection to the internet and are the most secure way to store Bitcoin.
Final thoughts
There are many many ways to buy Bitcoin. If you want to diversify your portfolio and invest in Bitcoin, you have lots of reliable, transparent, and regulated options.
Few assets experience volatility like Bitcoin — a cursory glance at its price will tell you everything you need to know. The question is not so much how to buy Bitcoin, rather it is should you buy it now or wait for the price to drop.
Disclaimer: We put our customer's needs first. The views expressed in this article are those of the writer's alone and do not constitute financial advice. Advertisers cannot influence editorial content. However, Finty and/or the writer may have a position in the cryptocurrencies mentioned. Finty is committed to providing factual, honest, and accurate information that is compliant with governing laws and regulations. Do your own due diligence and seek professional advice before deciding to invest in one of the products mentioned. For more information, see Finty's editorial guidelines and terms and conditions.