It's easy to invest in Alphabet (NASDAQ: GOOGL) shares from Singapore thanks to the rise of online share trading platforms.
Read on for our step-by-step guide to buying shares in Google, covering everything from selecting a broker to configuring an order.
About the company
Alphabet overview
Alphabet Inc. was created in 2015 by a restructuring of the Google company and now stands as the parent of Google LLC and its numerous subsidiaries, including Fitbit. Google's self-titled search engine is the most-visited website on the planet, followed by their online video platform YouTube.

On website
Highlights
Trade blue-chip stocks in the US, HK, and SG markets.
Moomoo is the first global digital brokerage to offer a $0 platform fee, $0 data fee, and lifetime $0 commission for US stocks, trade with no fees in Singapore
Earn up to 5.8% interest rate through Moomoo Cash Plus account.

On website
IG
Highlights
IG allows you to invest in 17,000+ markets worldwide.
Commission at just 0.1% (min S$10) on Singapore share CFDs.
No deposit fee when you fund your account using bank transfers, FAST and PayNow.
Get access to advanced trading tools and educational resources.

On website
Highlights
Supports U.S. equities, H.K. equities, ETFs, options, and futures as well as margin trading for investors.
Enjoy some of the most competitive commission fees in the market here at Tiger Brokers to add value to your investing journey.
Holds a Capital Markets Services Licence under the Securities and Futures Act issued by the Monetary Authority of Singapore (MAS).

On website
Webull
Highlights
Get a USD 150 cash voucher when you signup, fund your account and trade with Webull. Terms and Conditions apply.
Trade US stocks, ETF, and Options with $0 commission, $0 platform fee, and $0 membership fee.
Trade HK stocks with $0 commission, $0 platform fee, and $0 membership fee.
Provides intuitive and powerful advanced charts, multiple technical indicators, and premier Level 2 Advance (Nasdaq TotalView).
---
Pros
Easy to use mobile app.
Get started with just $1.
Allows you to trade fractional shares.
Access to advanced trading tools.
Cons
Scarcity of instructional resources for investors.
Supports HK and US markets only.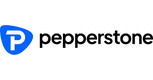 On website
80.9% of retail investor accounts lose money when trading CFDs
Pepperstone CFD
Highlights
Razor sharp pricing from multiple Tier 1 banks with consistently competitive spreads.
Low forex, no deposit & withdrawal fee, and no inactivity fee.
Regulated by ASIC, BaFin, CMA, CySEC, DFSA, FCA, and SCB.
Step 1: Pick an online broker
A broker is a service that allows you to buy and sell shares. If you are buying Alphabet shares (NASDAQ: GOOGL, NASDAQGS: GOOG) from Singapore, you will need to set up an account with a broker that trades in US shares. Thankfully there are plenty to choose from, offering various features.
Some of the options your online broker may offer include:
Commission-free trades
When you are making regular trades, the commissions charged for each transaction can really add up.
Commission-free trading, which many online brokers that trade in US shares offer, can make a big difference.
Fractional investing
Investing in a tech giant such as Google can be an expensive undertaking, so the chance to buy just a part of a share can allow you to enjoy the benefits of share ownership without breaking the bank. It is less risky than buying full shares.
Research and reporting
Look for a platform that has a solid research and reporting section that can give you important information about Google, including company overview, price history, recommendations, and price forecasts.
Easy-to-use trading platform
If you are starting out in share trading, too much information can be confusing. Look for one that allows you to conduct your trades simply.
Step 2: Send funds to your account
When you have settled on a broker, you will transfer money from your bank account into your brokerage account; this may take a few days to clear if you do not have an account open.
Step 3: Decide how much you want to invest
Alphabet shares are expensive, which is where fractional share investing can be of real benefit. This method allows you to start small — because you can buy a fraction of a share that might otherwise be unable to afford — and build your investment as you wish.
No matter how much you decide to invest, it's important to only spend as much on shares as you can afford to lose.
Step 4: Buy shares or an ETF?
You may prefer to invest in an Exchange-Traded Fund rather than buying straight-out shares.
ETFs are a collection of assets such as bonds and shares, similar to mutual funds, that can function like individual shares on the market.
They are a less interesting option than share investing for active traders though.
Cathie Wood's ARK Industrial Innovation ETF (ARKQ) is a prominent example of an ETF where Alphabet is part of a portfolio of assets. Other ETFs with exposure to Alphabet include SPDR S&P 500 ETF Trust (SPY), Invesco QQQ Trust (QQQ), and iShares Core S&P 500 ETF (IVV).
Step 5: Decide your order type
There are several order types to be aware of, which are customized for certain market conditions.
Market order
Market orders mean your order executes at whatever the share price is at the time.
For example, if the price of an Alphabet share is US$2300 and you hit buy, your order will start to go through at that price.
Keep in mind that share price fluctuations may mean that by the time your share purchase is complete, you may pay more or less than US$2300 for your shares.
Limit order
A buy limit order helps you buy shares at a price you nominate (or lower) and can be a useful tool in sticking to an investing budget.
For example, you may decide you will buy Alphabet shares when they reach US$2200 or lower. If and when the shares hit that mark, your trade will start to execute.
Stop limit
This sell order allows you to nominate a price at which you will sell shares.
Let's say you decide that when Alphabet shares reach US$2400, you are willing to let them go. When the price reaches that figure, your order kicks in.
Stop loss
A stop-loss order helps get you out of a stock that you decide isn't worth holding onto if it drops below a certain price. Let's say the Alphabet price plummets to your nominated stop loss price of US$1800. Your order executes and you are saved from any further losses.
Step 6: Place your order
Once you have settled upon an order type, you can place your order on Alphabet's GOOG or GOOGL shares – buying the latter allows you to enter shareholder meetings. After this is completed, you wait and see how the market reacts in the time that passes.
The market can be fickle and subject to a lot of factors. It is worthwhile keeping an eye on things such as market trends, news about Alphabet and its competitors, company announcements and reports, and trends in technology as these can all play into the company's share price.
Tech companies like Google worth tracking include Apple (NASDAQ: AAPL), Microsoft (NASDAQ: MSFT), Facebook (NASDAQ: FB), and Netflix (NASDAQ: NFLX).
Disclaimer: We put our customer's needs first. The views expressed in this article are those of the writer's alone and do not constitute financial advice. Advertisers cannot influence editorial content. However, Finty and/or the writer may have a financial interest in the companies mentioned. Finty is committed to providing factual, honest, and accurate information that is compliant with governing laws and regulations. Do your own due diligence and seek professional advice before deciding to invest in one of the products mentioned. For more information, see Finty's editorial guidelines and terms and conditions.