The Walt Disney Company or Disney (NYSE: DIS) is a diversified multinational mass media and entertainment conglomerate. It was founded in 1923 and has its headquarters at the Walt Disney Studios complex in Burbank, California. Disney was listed on the New York Stock Exchange in 1957.
This is your complete guide to buying shares in Disney from Singapore.
About the company
Disney overview
Disney operates in four key business segments: Media Networks, Parks, Experiences and Products, Studio Entertainment, and Direct-To-Consumer (DTC) and International. The DTC businesses are made up of subscription services (Disney+) for video streaming of entertainment, family and sports programming. International Channels focus on producing local programs or acquiring rights from domestic studios and from third parties.
Disney music and films are distributed nearly everywhere around the globe. Its TV and radio channels reach audiences in nearly 165 countries. There are Disney theme parks and resorts in North America, France, Japan, China, India, and Hong Kong.

On website
Highlights
Trade blue-chip stocks in the US, HK, and SG markets.
Moomoo is the first global digital brokerage to offer a $0 platform fee, $0 data fee, and lifetime $0 commission for US stocks, trade with no fees in Singapore
Earn up to 5.8% interest rate through Moomoo Cash Plus account.

On website
IG
Highlights
IG allows you to invest in 17,000+ markets worldwide.
Commission at just 0.1% (min S$10) on Singapore share CFDs.
No deposit fee when you fund your account using bank transfers, FAST and PayNow.
Get access to advanced trading tools and educational resources.

On website
Highlights
Supports U.S. equities, H.K. equities, ETFs, options, and futures as well as margin trading for investors.
Enjoy some of the most competitive commission fees in the market here at Tiger Brokers to add value to your investing journey.
Holds a Capital Markets Services Licence under the Securities and Futures Act issued by the Monetary Authority of Singapore (MAS).

On website
Webull
Highlights
Get a USD 150 cash voucher when you signup, fund your account and trade with Webull. Terms and Conditions apply.
Trade US stocks, ETF, and Options with $0 commission, $0 platform fee, and $0 membership fee.
Trade HK stocks with $0 commission, $0 platform fee, and $0 membership fee.
Provides intuitive and powerful advanced charts, multiple technical indicators, and premier Level 2 Advance (Nasdaq TotalView).
---
Pros
Easy to use mobile app.
Get started with just $1.
Allows you to trade fractional shares.
Access to advanced trading tools.
Cons
Scarcity of instructional resources for investors.
Supports HK and US markets only.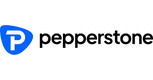 On website
80.9% of retail investor accounts lose money when trading CFDs
Pepperstone CFD
Highlights
Razor sharp pricing from multiple Tier 1 banks with consistently competitive spreads.
Low forex, no deposit & withdrawal fee, and no inactivity fee.
Regulated by ASIC, BaFin, CMA, CySEC, DFSA, FCA, and SCB.
Step 1: Select a broker
There are many online brokers available in Singapore. Of the many things to consider when selecting a broker, these are the most important.
Commission-free trading
Many US share trading platforms offer this option. Trading without commissions can help you save money and means you can trade more frequently.
Fractional share investing
Fractional share investment means you can buy a fraction of the share rather than whole shares only. This opens up the opportunity to get invested in more expensive shares that would otherwise be out of reach.
A user-friendly way to trade
It doesn't have to be difficult to invest in shares. Look for a trading platform with an easy-to-use interface, ideally available on desktop and mobile.
Depth of research and analysis
It's important to have good visibility across share price history, price projections, analyst reports, etc.
Step 2: Fund your trading account
Next, deposit funds into your account. Assuming you just opened a new trading account, it may take some time before the funds clear and you can start trading. The time it takes for the broker to conduct identity verification may also delay your ability to trade.
Step 3: Decide how much money to invest in Disney
It's important to define how much you can afford to invest. This is best done as part of your overall budget. Whatever you invest, be prepared — emotionally and financially — to lose some or all of it.
Step 4: Decide between buying shares or investing in an ETF
ETFs, also known as exchange traded funds, are less appealing to active traders because they are managed. However, they are also regarded as a less volatile investment since they are diversified, comprising shares in many companies.
Many ETFs are exposed to Disney, including iShares Core S&P 500 ETF (IVV) and Vanguard Total Stock Market ETF (VTI).
Step 5: Configure your trade
You have the option to choose what and how much you wish to purchase. These order types allow you to define how much you are willing to pay and when you would like to sell.
Market order
While this guarantees your order will be fulfilled immediately, it does not guarantee its exact price.
Let's assume that Disney's shares are currently trading at US$170 but the price drops to US$169 after you place an order. The price at which you buy Disney shares will be lower. However, the inverse also applies when prices go up.
Stop limit
This type of order allows you to automatically sell your shares at a fixed price. However, if the market is moving quickly against you, the order may not be executed if the price falls past your limit price.
Stop loss
Another way to protect your shares from losing money is to set a price to ensure you won't lose if the price drops. For example, you can set a price at US$168 per unit. Your stop loss order will be executed automatically if the price falls below this level. Your order will be fulfilled at the next market rate.
Step 6: Purchase shares
After you have selected a broker, funded your account, and set up your order, it's time to place an order. This can be done easily via the app or website of your broker. You will get a notification if the order has been successfully placed.
Step 7: Track your investment
Once you invest in company shares, whether with a speculative motive or to hold for the long term, you have to keep track of the company's performance as well as its share price movements.
Track Disney's performance
Keep watching the company's performance and its stock fundamentals. You can do this by watching news stories, checking out its financials, and keeping track of fundamentals.
Watch for developments in key sectors Disney operates in
Investing in diversified conglomerates that operate around the world, such as Disney, can be complicated. You need to watch for important developments across multiple sectors and markets.
Competition
Disney's largest competitors include Comcast (NASDAQ: CMCSA), ViacomCBS (NASDAQ: VIAC), Time Warner (NYSE:TWX), 21st Century Fox (NASDAQ: FOXA), Paramount Global (NASDAQ: PARA), Charter Communications (NASDAQ: CHTR), and Sony (NYSE: SONY).
The Disney+ subscription service competes with similar streaming services from Amazon (NASDAQ: AMZN), Netflix (NASDAQ: NFLX), Apple (NASDAQ: AAPL), and Google (NASDAQ: GOOG).
In the Parks and Experiences segment, the main Disney competitors in terms of attendance worldwide are Universal Studios Theme Parks & Resorts, Six Flags Entertainment (NYSE: SIX), Cedar Fair (NYSE: FUN) and SeaWorld Parks & Entertainment (NYSE: SEAS).
Disclaimer: We put our customer's needs first. The views expressed in this article are those of the writer's alone and do not constitute financial advice. Advertisers cannot influence editorial content. However, Finty and/or the writer may have a financial interest in the companies mentioned. Finty is committed to providing factual, honest, and accurate information that is compliant with governing laws and regulations. Do your own due diligence and seek professional advice before deciding to invest in one of the products mentioned. For more information, see Finty's editorial guidelines and terms and conditions.