I don't know about you, but I always walk past those airport lounges exhausted from flying and dreaming of the day that I have enough frequent flyer points to upgrade to Business Class and dine with the rich and famous in a comfortable pre-departure lounge before my flight... but did you know you can fly economy, not break the bank, and still get in?
We were recently in Singapore, catching Scoot's cheap inaugural flight from Singapore to Berlin and we noticed the option to include lounge access on our standard economy booking.
Seeing as our flights were so affordable and we had some leftover spending money, we thought we would start our summer in Europe with a bang and splurge a little bit to enjoy a lounge before the 12 hour flight to Europe.
Getting into the SATS Premier Lounge when flying economy
There is a perception that airport lounges are accessible only when in the upper classes. But in reality, there are lots of ways to get into an airport lounge, from credit card perks to lounge membership programs to buying access.
Here are your options if you are not eligible based on the class of your ticket.
Pay for entry
Depending on how busy the lounge is you may have the opportunity to just pay upon arrival. The price is around $45 per person for three hours usage. However, entrance may not be guaranteed and depends on availability.
Priority Pass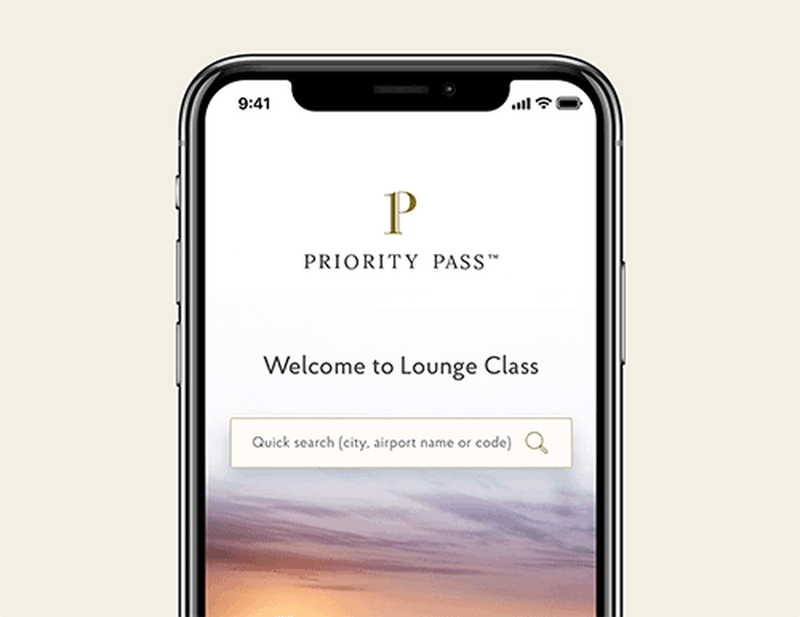 Priority Pass is a subscription-based lounge access service. Depending on your membership level, you can get a free or discounted entrance into the lounge. Also, check with your bank as some credit cards include a Priority Pass membership. Alternatives to Priority Pass such as Lounge Key are also an option.
Use your credit card
Some credit cards provide complimentary lounge access. Double check with your provider to see if your card has this as a benefit.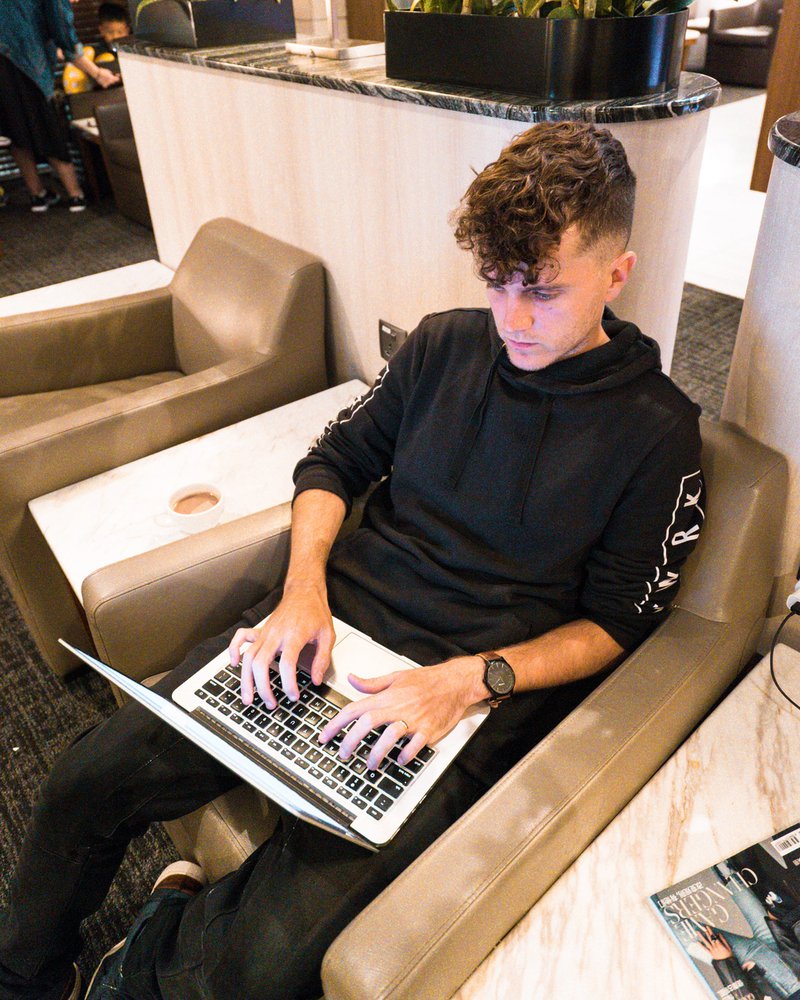 How we did it based on our Scoot booking
It wasn't until we were confirming some details on our Scoot flight that we noticed the option to pay for their ScootInStyle add-on.
For an additional $39 each we received priority boarding onto the flight and access to the SATS Premier Lounge in Terminal 2 for three hours prior to our departure. It was honestly very easy to organise:
Head to FlyScoot.com and click the manage icon at the top.
Upon entering your booking reference code and passenger details you are taken to a page that includes all of your flight details including departure and arrival times.
Scroll down to the passenger details section to which you can find options to add more baggage or food. However, if you scroll down to the bottom you are given the option to add a ScootInStyle package. Click the "add now" button.
This will take you to a new screen similar to the one before, scroll down to the ScootInStyle section and click the "add now" button again before clicking continue. If you have multiple flights you have the option to select lounge access for each flight (note the $39 fee applies for each flight). Click 'save' to confirm.
You will then be taken to a final screen, scroll down to the payment section. You will notice a new fee highlighted, enter your credit card details and make the payment.
Voila! When you check in a special code will be printed onto your boarding pass. All you need to do is present your boarding pass at the SATS lounge.
Our SATS Premier Lounge experience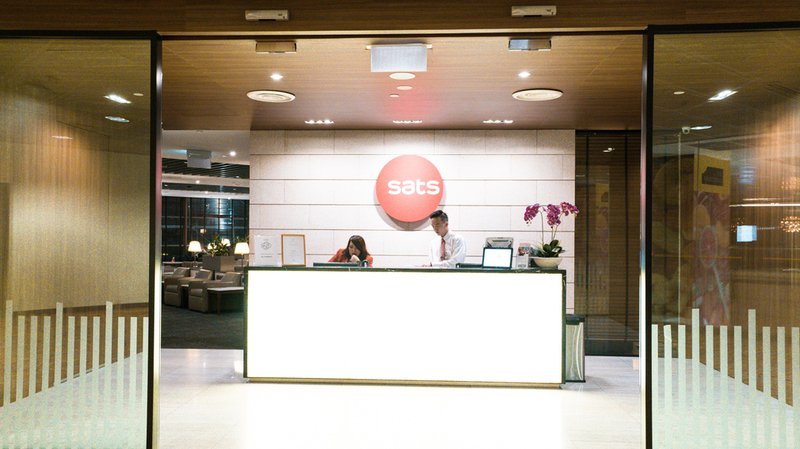 Our flight was departing from Changi Airport at 12.25am and we arrived at the airport with almost four hours to spare. We visited the butterfly garden, checked out the arcade to play some games and even popped into the movie theatre to see what was playing before eventually heading towards the SATS Premier Lounge in Terminal 2.
Whilst making our way to the lounge we noticed that it was quite a walk away from our gate (almost a 10 minutes) so we took a mental note to make sure we gave ourselves enough time to get back to our gate for check-in.
Upon entering the SATS Premier lounge we couldn't help but notice the conveniently large screen displaying gate opening times. This is where we set up shop and took a seat right near the screen, just to ensure we wouldn't miss our flight as we intermediately checked for any gate or time changes... trust us it happens more than you think.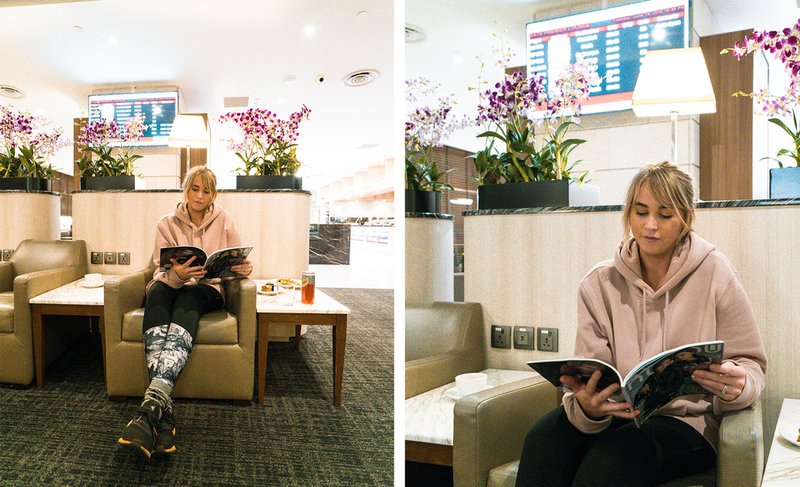 This was our first ever lounge experience. Honestly, the lounge was quite nice and seemed to be built with the businessman in mind. There were plenty of desks and workspaces, with enough room to find a quiet spot. There was a wide range of comfortable seats arranged in the middle of the room, with the walls being lined with work booths.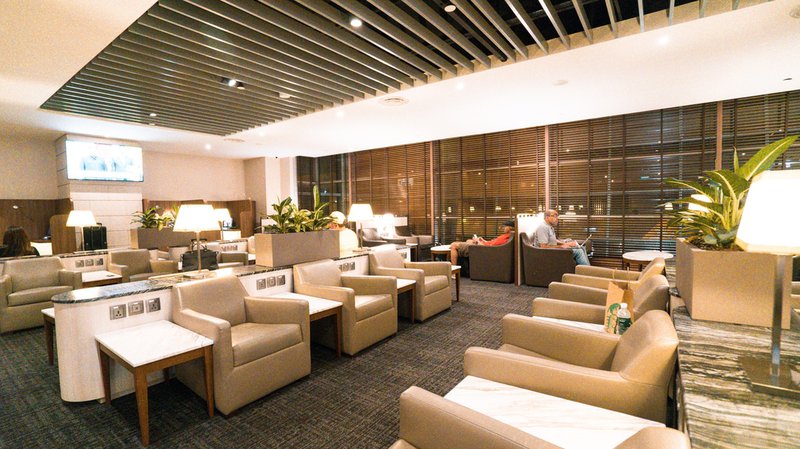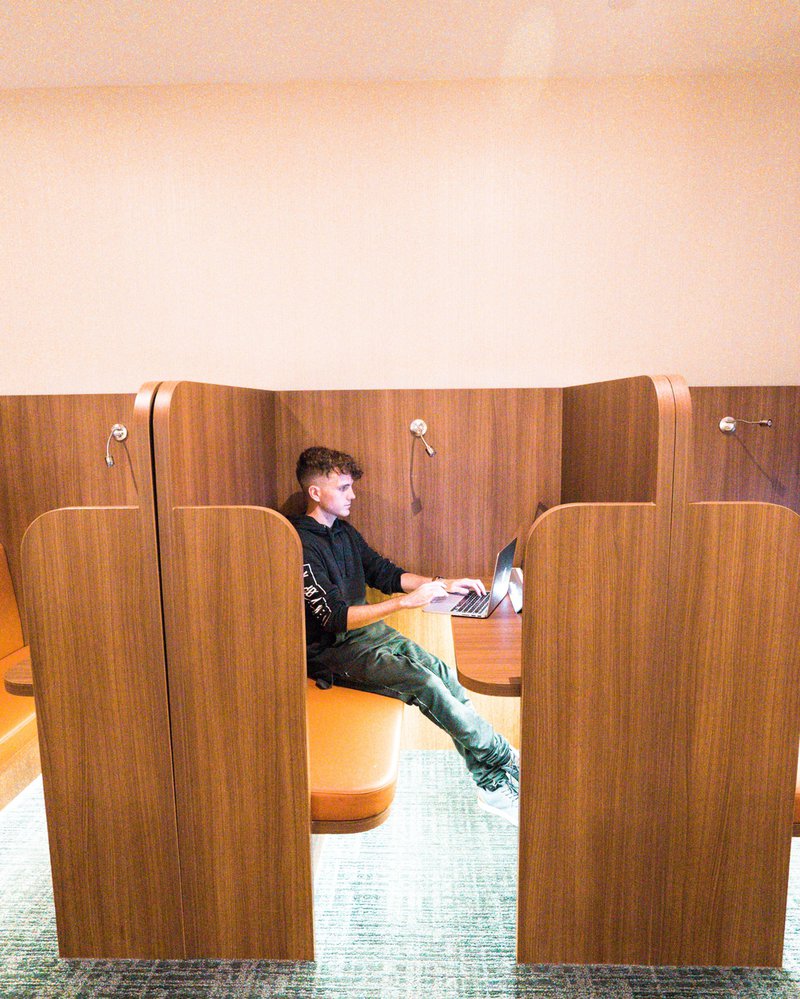 Oh also as an added bonus, we found a room tucked away with a couple of massage chairs in a small, quiet area of the lounge. We were not sure if anyone knew these were here so we will admit that we may have hogged them for a bit longer than we should have.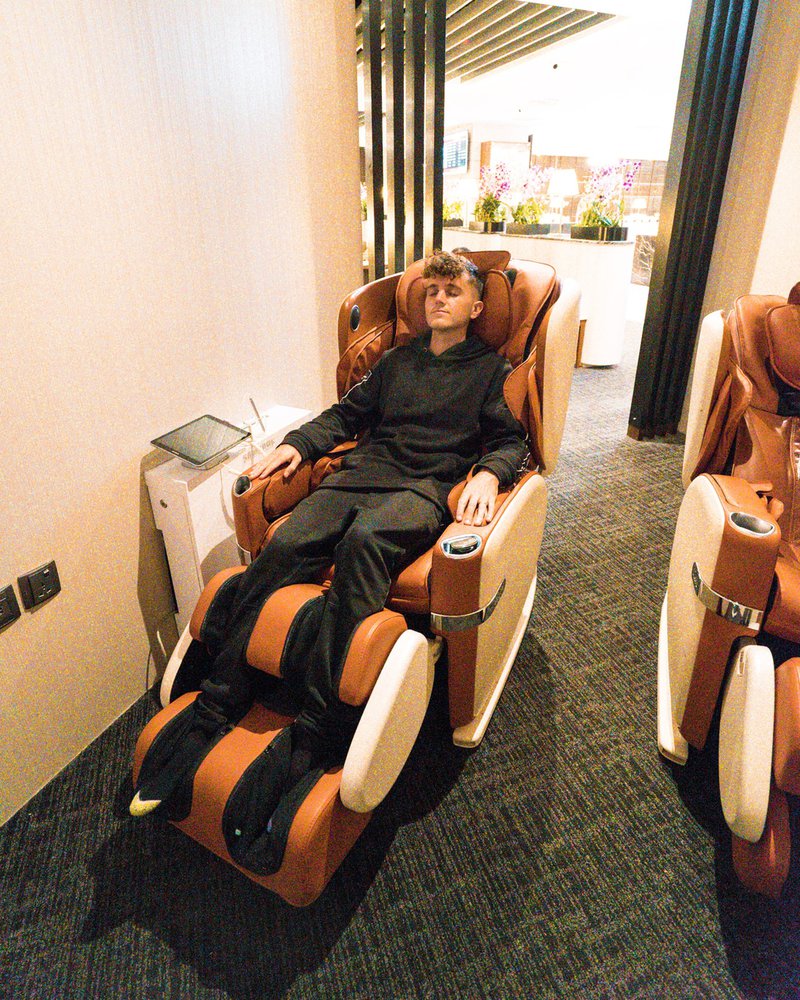 The buffet was located at the far end of the lounge. It was a self-service buffet with a few different stations and options for you to choose from. There were four hot food choices in total, all consisting of different types of curries and rice.
Honestly, the food was quite tasty and filling and with our departure scheduled for midnight, we anticipated having nothing more to eat until the early hours of the morning. Since our flight was delayed, our on-board meal wasn't served until 3am (Singapore), so I was glad we could eat before boarding.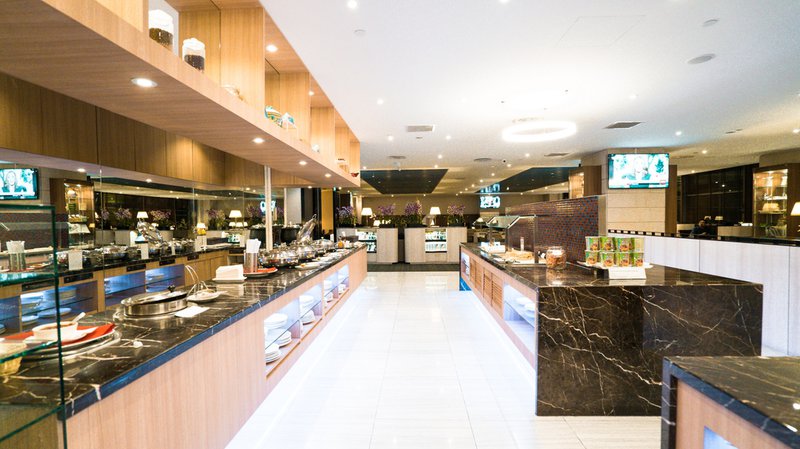 There was a fridge full of soft drinks and beer, with a wide range of choice from Coke to Schweppes. However, being quite late, we were looking for cold water and did notice that there were no cold water bottles available.
On top of your standard soft drinks, you will also find a liquor selection of wines, beers and spirits and right behind that station is the most important one of all—the coffee and tea station.
It's airport coffee straight out of a machine. It gets the job done well and wasn't the worst coffee in the world.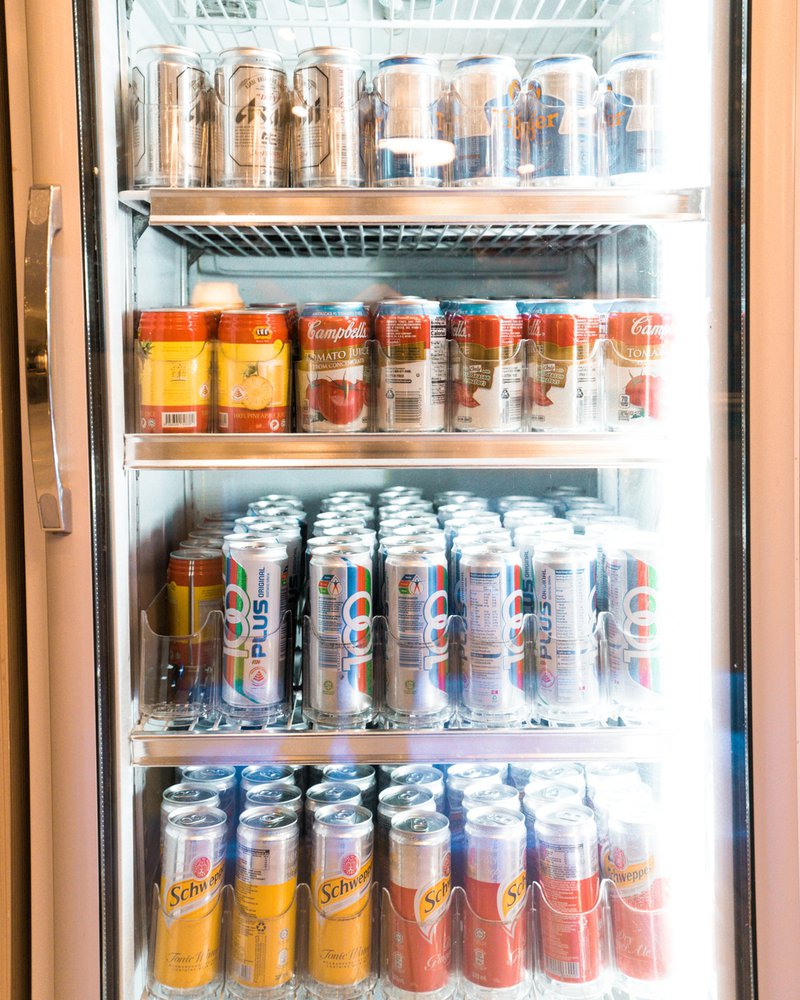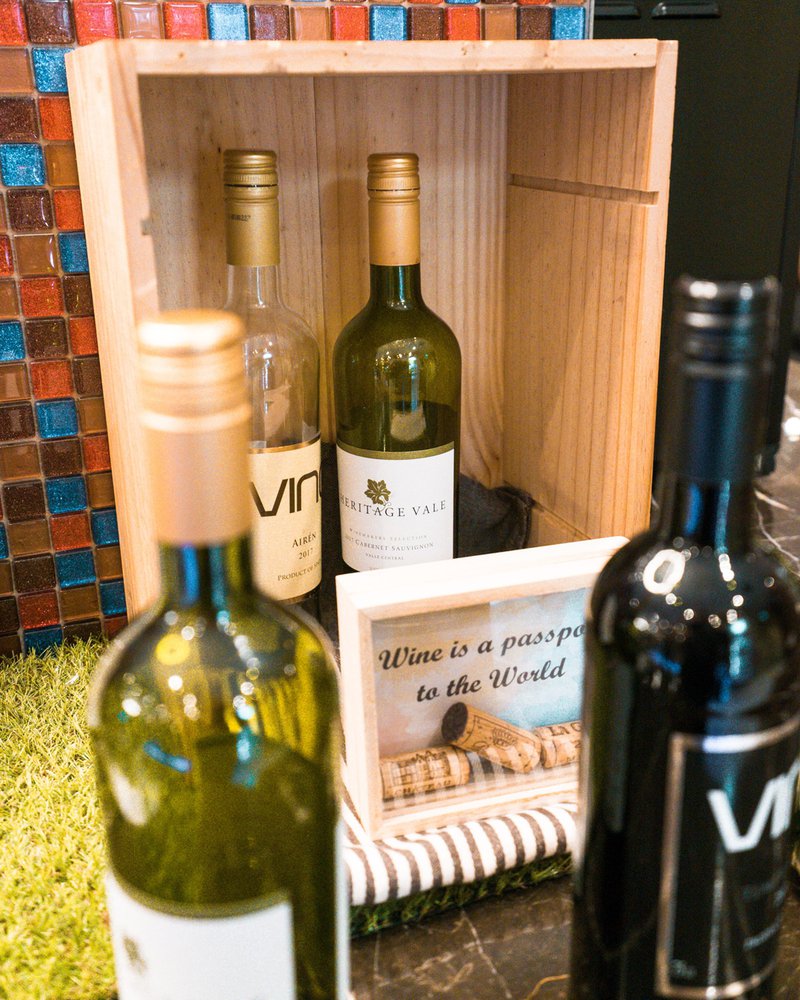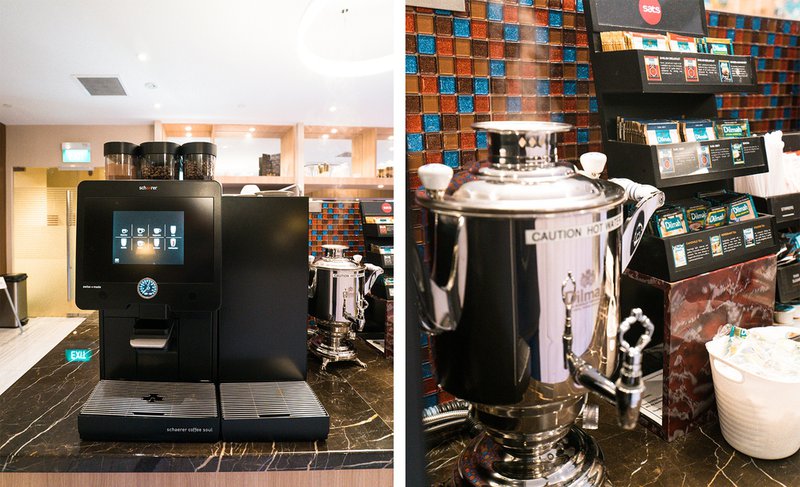 Of course, this is the start of your holiday, so you can't leave the dining area without a peek at the cold options and desserts. The chocolate brownie was my favourite.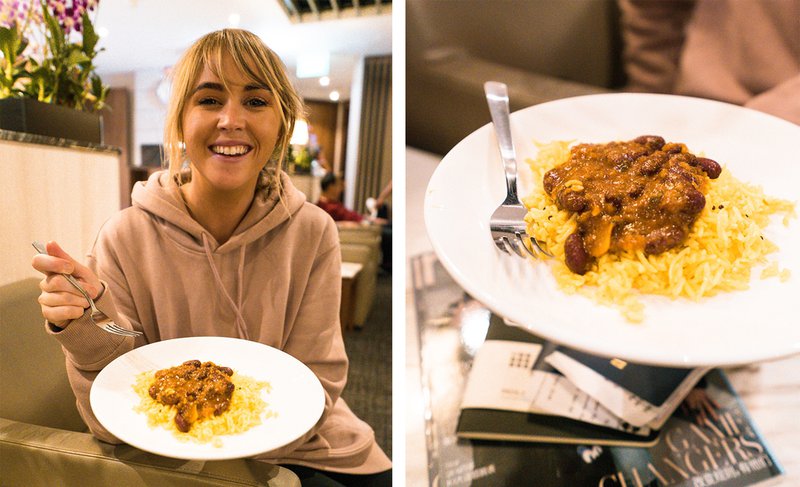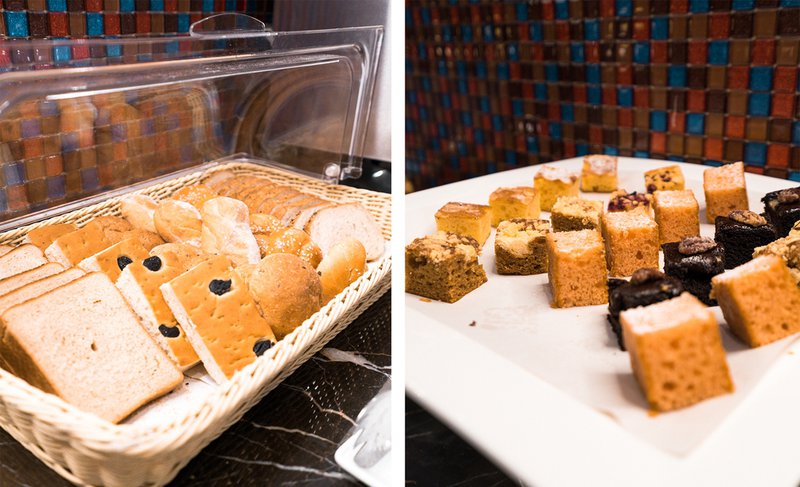 There were two showers available. We didn't actually need them, but if you have just come off a long flight, have a layover and book this lounge for a refreshing shower.
We also found the bathrooms and the lounge, in general, to be quite clean.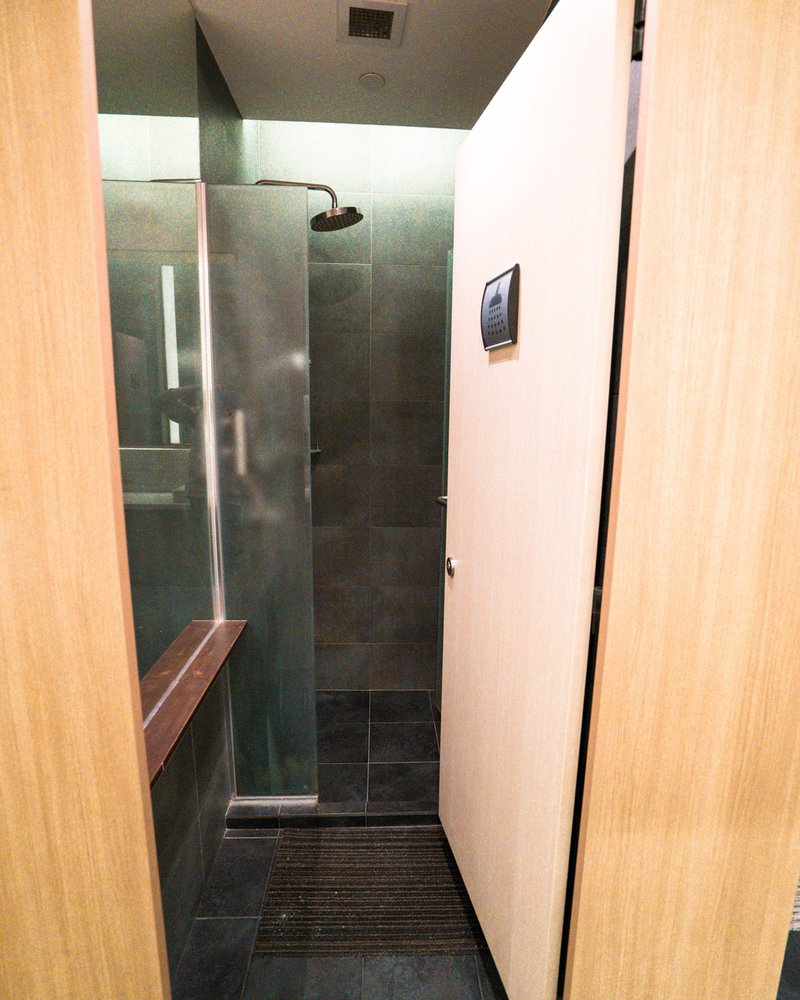 We were relieved when we found out that the Wi-Fi in the lounge was fast. We were able to top up our Netflix and YouTube offline inventory, as we had watched all of our downloads on the way over from Perth. We were able to download lots of shows for our upcoming 12-hour flight. Keep in mind that if you are flying Scoot, access to in-flight entertainment is a paid extra.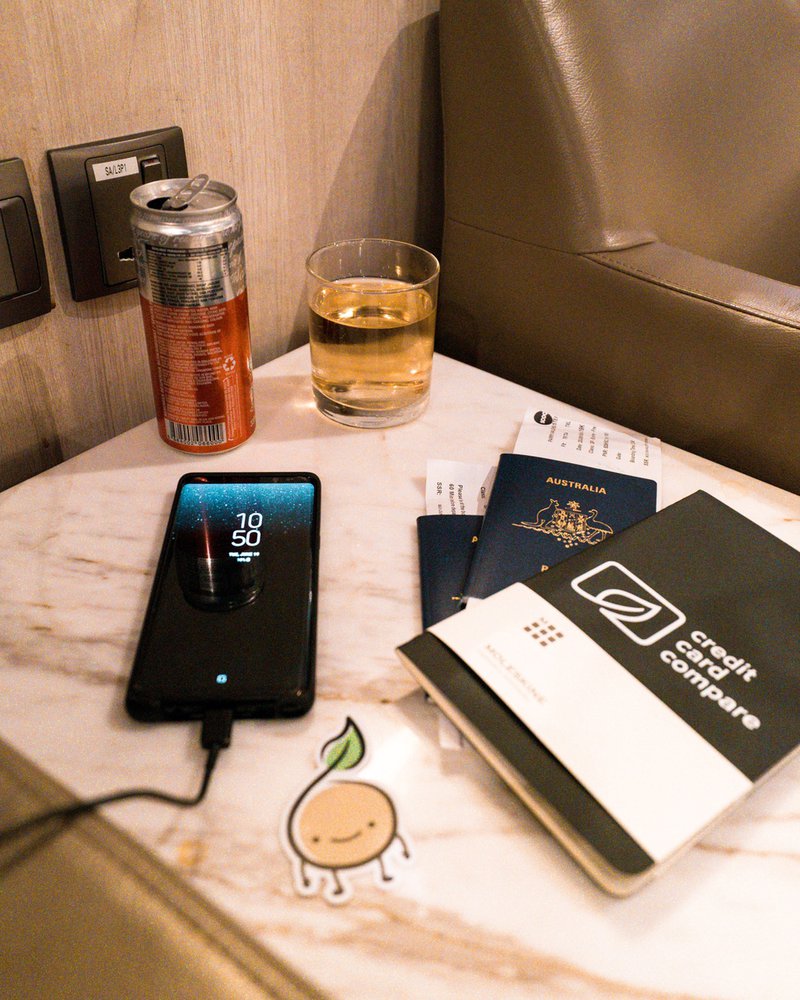 Our boarding time was scheduled for 11.35pm, so we left the lounge for our gate at around 11.20pm. When we arrived at our gate it was 11.30pm and the line to get through security had just started to form.
Was it worth it?
As we booked this lounge access with our Scoot flight, we also had the privilege of being first to board the flight. For $39 we managed to fill our bellies, have a few drinks before boarding and sit in a near empty lounge for the full three hours before heading to board our flight.
We were impressed. It gets a thumbs up from us.