DigiByte is a scalable, decentralized digital currency using a Proof of Work protocol to validate transactions.
Uses 5 cryptographic algorithms for greater security.
DGB coins can be bought on any DigiByte-supported crypto exchange.
If you have decided that now is the time to invest in DigiByte, our detailed step-by-step guide has everything you need to buy DigiByte in Canada today.

On website
Crypto.com
Highlights
Earn up to 8.5% p.a. on your crypto, and up to 14% p.a. for stablecoins.
Spend with the Crypto.com Visa Card and get up to 8% back.
Shop with Crypto.com Pay and receive up to 10% back, paid in CRO.
---
Pros
Get access to additional features including lending, borrowing, debit cards, and more.
Start trading with just $1.
Interest-earning deposits are available.
There is a $2,000 referral bonus.
Cons
Lack of educational resources.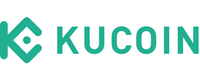 On website
Highlights
Safe and rapid Bitcoin purchase.
Multiple order types for all kinds of risk appetite.
Sign up and get a welcome gift.
---
Pros
Supports 600+ different coins.
Has low maker and taker fees, starting at 0.10%.
Opportunity to earn interest in your cryptocurrencies.
Cons
A limited choice of payment options is available.

On website
Uphold Crypto
Highlights
Invest in 110+ coins including the majors, altcoins, and stablecoins with 0% commission.
Ability to trade crypto against other assets like foreign currency and commodities.
Stake a range of coins with competitive yields.
---
Pros
Open an account in less than a minute.
Low deposit requirement and commission-free trading.
Option to trade fiat currencies and precious metals.
Cons
High spreads on low-liquidity assets.
Step 1: Find an exchange that sells DigiByte
DigiByte is one of the more well-known altcoins and has been listed on many of the top cryptocurrency exchanges. When comparing exchanges where you can buy DigiByte, spend some time researching security features and the various fees charged, e.g. what the spread is, fees for withdrawing, etc.
Step 2: Sign up and get verified
Once you have decided where to buy DigiByte, you'll need to open an account and then confirm your identity. Details you'll need to provide include your full name as well as your date of birth, home country, and street address. You may also be asked for additional proof of identity. A copy of your driver's licence, passport, or another government-issued identification document should suffice.
Step 3: Fund your account
You can deposit funds into your account in a number of ways. Transferring fiat currency (CAD) from a bank account, credit or debit card is a population option. It may also be possible to fund your account using Interac e-Transfer, PayPal, etc. Note that it may take several days before funds clear into your account at the exchange. Another funding option is to transfer the cryptocurrency you already have to your exchange (but you should check that it supports it before doing so). A minimum deposit may be required when opening a new account at an exchange.
Step 4: Set a budget
Decide the amount you intend to spend on DigiByte and stick to it. Because the value of altcoins like DigiByte is prone to considerable fluctuation, it is best to invest only what you can afford to lose.
Step 5: Buy DigiByte
The easiest way to buy is with a market order, i.e. buy DigiByte at the next available price. Some exchanges provide the possibility of using stop and limit orders too, giving you the option to configure an order that executes when certain conditions are met. Some exchanges also offer the ability to set up a recurring order that automatically buys more DigiByte on a regular basis.
Where to store your DigiByte
While you can store your DigiByte tokens in your exchange wallet, you can also transfer them to a secure third-party wallet. There are many different types of third-party wallets including hardware wallets, software wallets, online wallets, offline wallets, and desktop wallets among others.
If you want 24/7 access to your crypto tokens, you can store them in an online or hot wallet. However, these wallets are prone to theft and online attacks. If you want a more option, store your coins in cold or offline storage.