Ready to pick up stocks of Shopify?
Learn what to look for in a broker.
Find out which order type suits your trading strategy.
Shopify (NYSE: SHOP) is one of the world's leading e-commerce platforms. The company offers a business-in-a-box for sellers and an exciting shopping venue for consumers. Its proprietary e-commerce platform provides a unique experience for both sellers and buyers.
If you're looking to invest in Shopify, this guide has everything you need to know about where and how you can buy Shopify stock from Canada.
Company overview
Shopify is a Canadian firm with headquarters in Ontario. Founded in 2006 by Tobias Lütke, Daniel Weinand, and Scott Lake, The company netted over US$2.9 billion in revenues for 2020, up 96% compared to the year prior. Competitors include Amazon (NASDAQ: AMZN) — who bought Shopify competitor, Selz, in a defensive move — as well as marketplaces like eBay (NASDAQ: EBAY), Poshmark (NASDAQ: POSH), Coupang (NYSE: CPNG), Mercado Libre (NASDAQ: MELI), Ozon (NASDAQ: OZON), and Jumia (NYSE: JMIA).
Where to buy Shopify stock

On website
CIBC Investor's Edge
Highlights
Pay a flat fee of only $6.95 per online equity trade, with no minimums.
Invest in stocks, ETFs, options, mutual funds, GICs, fixed income, and precious metals.
Trade confidently with industry-leading research at your fingertips.
Regulated by IIROC.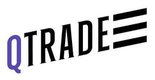 On website
Highlights
Low trading commissions, easy-to-use platforms, and a wide selection of investment options.
Get transparent and competitive pricing.
Access to in-depth research and analysts' reports.
Exceptional client service.

On website
Highlights
Low commissions.
Fewer fees and transparent pricing.
Regulated by IIROC AND CIPF.
Looking for a stock broker to buy Shopify stocks? Use our online broker comparison to compare brokerage fees and much more.
Step 1: Selecting a broker
To trade Shopify stock, you need a brokerage account. The broker forms the conduit between you and the market. Here is what you need to look for when comparing brokers' offerings.
Commission-free trading
With Wealthsimple Trade attracting millennial and Gen Z traders with zero commissions, many large brokerage firms followed suit and are now offering zero-commission trades. Since commissions are the biggest trading expense, choosing a no-commission broker helps you build a small account faster.
Fractional stock trading
Shopify stock is expensive. To access price action in the stock, you'll need to find a broker that offers fractional stock trading. Fractional stocks reduce your risk in the market by allowing you to invest in as little as a tenth of a stock so you can diversify your risk across multiple companies rather than concentrating your account in one company.
Low account fees
Compare the fee schedule between brokers and look for the difference in transaction costs, monthly account fees, and inactivity fees. Fees eat into trading profits, so save wherever you can.
Margin trading
Your broker may offer margin trading facilities. For example, with a margin of 6:1 on a $300 account, you can trade up to $1,800 worth of stock. However, be aware that margin trading can result in losses greater than your account balance if the market turns against you, requiring you to deposit more funds.
Real-time data and charts
Broker trading platforms come with charts, but the data feed can be delayed by up to 15 minutes. To get live market data, you'll have to subscribe to the service for an additional fee.
Step 2: Fund your trading account
Brokers let traders fund accounts using bank wire transfers and debit cards; many brokers will not accept credit card deposits. When funding your account, it may take the broker several working days to process your application, verify your identity, and approve your trading account.
Step 3: Decide how much you want to invest
When trading, you'll need to understand the basics of risk management. For instance, putting all your money into a single trade is a very risky move. Unless you have a crystal ball predicting market moves, this kind of risk could end up with you losing a lot of money if the price moves against you.
Traders, especially new traders, should never risk more than 5% of their total account balance on any single trade.
Step 4: Choose between shares of stock or ETFs
When you're ready to commit to trade, you'll need to decide if you want to buy Shopify stock directly or purchase an ETF.
ETFs (exchange-traded funds) are investments in a weighted basket of stocks using a sector or geographic strategy.
With an ETF, you get exposure to price action in Shopify. However, you spread your risk across several other companies, reducing the chances of taking a loss that wipes out your account balance. A great example of an ETF offering you exposure to Shopify stock is the ARK Next Generation Internet ETF (ARKW). Others include Franklin Disruptive Commerce ETF (BUYZ), and Simplify Volt Fintech Disruption ETF (VFIN).
Step 5: Set up your order
After settling on your risk management strategy and funding your account, you'll use the following order types to manage your trade.
Market order
The market order lets you buy at the next available market price. However, there is no guarantee that you'll get the price you want when you click the buy button. The broker could fill you at a higher price than you had planned.
Limit order
The limit order is the preferred choice of day traders for entering any stock. With a limit order, you set the price you're willing to pay for the stock, and the broker will only fill you at this level without any slippage. However, if the price action surges, your order might not fill, or you might end up with a partial fill.
Stop limit
The stop-limit lets you sell your stock after achieving your price target. If you enter at US$1,000, and you want to sell at US$1,100, you'll set your stop limit to that price, and the broker automatically cashes you out of the stock when it reaches your price target.
Stop loss
The stop loss is a risk management tool for new traders. This order type mitigates the risk of blowing up your account on a single trade. If you enter at US$1,000, you'll set your stop loss at US$950. If the price drops below this level, the broker automatically liquidates your position, preventing catastrophic loss.
Step 6: Place the order
After reviewing the different order types and settling on your risk management strategy, it's time to place your order. Open the trading platform, enter the ticker symbol, and fill out the fields asking for your stock size, order type, and limit price. When you're ready to place a trade, click the buy button.
Step 7: Monitor performance
Shopify stock moves on earnings and other industry-related news involving the retail sector. The company might not have the depth of Amazon, but it offers a productive swing or long-term trade, showing steady growth since its IPO.
Keep your eye on newsletters for the e-commerce sector as well as earnings reports and press releases which offer traders exciting announcements that make the price of Shopify move.