Considering an investment in the "Amazon of Korea"?
Learn how brokers differentiate their offerings.
Consider what order type is right for your strategy.
Coupang (NYSE: CPNG) is a South Korean e-tailer, known as the "Amazon of Korea." The company has more than 37,000-employees, with 70% of the Korean population living within 7 miles of a Coupang logistics center. The stock recently launched its IPO on the NYSE, making it one of the largest e-tailer companies in the world and a top choice in the Korean and Asian markets.
If you want to trade CPNG, this guide gives you everything you need to know about buying and selling this asset from Canada.
Company overview
Founded in 2010 by Bom Suk Kim, Coupang has offices in Seoul, South Korea. The company launched its IPO on the New York Stock Exchange in 2021. The company raised $4.6 billion, exceeding its expectations by $1 billion and making it one of the biggest IPOs by a foreign issuer since Alibaba listed in 2014.
Where to buy Coupang stock

On website
CIBC Investor's Edge
Highlights
Pay a flat fee of only $6.95 per online equity trade, with no minimums.
Invest in stocks, ETFs, options, mutual funds, GICs, fixed income, and precious metals.
Trade confidently with industry-leading research at your fingertips.
Regulated by IIROC.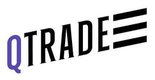 On website
Highlights
Low trading commissions, easy-to-use platforms, and a wide selection of investment options.
Get transparent and competitive pricing.
Access to in-depth research and analysts' reports.
Exceptional client service.

On website
Highlights
Low commissions.
Fewer fees and transparent pricing.
Regulated by IIROC AND CIPF.
Step 1: Choose your broker
To trade CPNG shares, you'll need to set up an account with a brokerage. You have plenty of choices, and we recommend looking at brokers that offer you the following features.
Trading with no commission
2019 and 2020 saw brokers slashing fees and dropping commissions to keep up with the trend established by Robinhood, the favourite trading app of Millennials and Gen Z.
Fractional share trading
If you're purchasing shares, the general rule is never to risk more than 5% of your account balance in a single trade. However, if you have a small account balance of say $300, a single share of CPNG will far exceed this risk level. Fractional share trading allows you to trade CPNG but with a more modest exposure to risk.
Low account fees
When signing up with your broker, look at the fee schedule. Transaction fees, monthly account fees, and inactivity fees vary between brokers. Spend some time researching the different options and fee schedules for the best deal.
Margin trading
Brokers offer cash and margin accounts to traders. A cash account only lets you trade your account balance. You'll also have to wait a few days for your trades to process with the clearinghouse during which time you won't be able to transact in your account.
In a margin account, your broker "lends" you the money to increase your leverage in the share. Most brokers offer leverage of 3:1 or 6:1 on certain shares. Therefore, if you have a $300 account, you can purchase up to $900 of stock with your $300 account at a 3:1 margin ratio. However, if you buy shares on margin and the price falls, the broker may call you to post additional funds in the form of maintenance margin.
Real-time data and charts
Your trading platform comes with charts, but they have limited functionality. If you're a swing trader, they'll do fine, but they have limitations for day traders.
Using aftermarket charting packages from TradingView or eSignal enhances your charting functionality. You'll also have to pay an additional fee if you want access to real-time market data.
Step 2: Transfer funds to your trading account
When you're funding your trading account, do it with money you can afford to lose. If you end up sinking your life savings into a trade, and it goes the wrong way, you could end up losing everything.
Risk management is an essential part of trading and financial discipline. Don't put all your eggs in one basket.
Step 3: Decide how much you want to invest
After setting up your account, you'll need to make your first deposit to your broker. This first deposit may take time to reflect with the broker, and they'll need a few days to set up your account. Some brokers may even take up to two weeks to complete the process, and you'll have to wait patiently during this period.
It's also important to note that your first withdrawal may also take some time to clear and reflect in your bank account.
Step 3: Choose between direct share purchase or ETFs
You can purchase CPNG shares outright, using full or fractional shares. You also have the option of trading an ETF containing the share.
ETFs are financial vehicles containing shares from several companies in the same sector. As a result, you get to diversify your risk instead of relying on the performance of a single share. An example of an ETF that holds CPNG shares is First Trust International Equity Opportunities ETF (FPXI).
Step 4: Set up your order
After choosing your asset, it's time to pull the trigger and place your first trade. You'll place your order for CPNG using one of the following types of trades.
Market order
The market order is the favored choice of beginners, but it's a risky order type. Market orders get you into CPNG share at the next price. Unfortunately, the broker might not fill you at the best price. If you want to get into CPNG share at US$60 with a market order, you may end up filling at US$65, overturning your strategy.
Limit order
This order prevents slippage, making it the best choice for day traders trading volatile markets. You enter your limit price, say US$60, and the broker will only fill you at this price, with no slippage. The downside of using the limit order is that you might not fill when markets are moving fast.
Stop limit
This order type lets you sell if you reach a specific price target. For example, you enter CPNG at US$60, with a price target of $70. When the price reaches US$70, the broker executes the order, selling your share and locking in your profit.
Stop loss
This order type acts as a risk management tool. Let's say you enter CNPG share at US$60; you'll set your stop loss at US$55. If the price action moves to this level, the order executes, liquidating your position.
Step 6: Place the order
After selecting your order type, it's time to take action and place your first trade on Coupang stock or ETFs.
Open your trading platform and populate the fields with the CNPG ticker symbol, along with how many shares you want to buy and your limit price.
Click buy to submit your order, or click the sell button to liquidate your position and realize your profits.
Step 7: Track share performance
Coupang is a relative newcomer to the market, having IPOed in March 2021. The company will continue to invest in infrastructure in order to grow market share. As an e-tailer, Coupang will see the best price volatility for trading on earnings reports. Being in e-commerce, comparisons can be made between Coupang and other e-commerce shares like Amazon (NASDAQ: AMZN), Alibaba (NYSE: BABA), Shopify, Jumia (NYSE: JMIA), Ozon (NASDAQ: OZON), and Mercado Libre (NASDAQ: MELI).