Trade assets listed on Canadian and US markets with low cost trading fees.
Clean design provides for an excellent user experience suitable for entry level investors and above.
Find out how Qtrade Direct Investing compares against Canada's leading brokers.
If you're looking to trade US stocks, you'll need a broker connecting you to markets like the Nasdaq and NYSE. Qtrade is one of the leading Canadian-based brokers providing access to Canadian and US markets, giving you the chance to trade a wide variety of assets.
A solid choice for newcomers to trading, Qtrade's platform provides a user-friendly interface and focusing on functionality. You get a streamlined, minimalist trading experience that suits novice investors. As of 2021, Qtrade is only available for Canadian residents. Let's unpack the offer from this leading Canadian discount brokerage.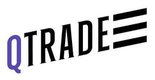 On website
Tradable Assets
ETFs, Equities, Exchange-traded debentures, Fixed income (Bonds, GICs), Mutual Funds, Options
Tradable Indices
NASDAQ, NYSE, TSX
Signup Bonus
Earn up to a $150 sign-up bonus. Get a $50 bonus for each new Qtrade account you open and fund. Use promo code BONUS150.
Highlights
Low trading commissions, easy-to-use platforms, and a wide selection of investment options.
Get transparent and competitive pricing.
Access to in-depth research and analysts' reports.
Exceptional client service.
Who is Qtrade Direct Investing suitable for?
Qtrade Direct Investing is one of the best discount brokers for Canadian traders. The platform focuses on attracting new traders with little to no experience. If you're a new trader, you might find navigating a trading platform challenging and confusing. Qtrade offers newcomers to the market a simplified trading platform with easy-to-read charts. If you're looking to trade a cash, margin, or retirement account, Qtrade Direct Investing has everything you need to start today.
What assets can you trade with Qtrade Direct Investing?
Qtrade Direct Investing allows Canadians to access US and Canadian markets. You can purchase stocks on the Toronto Stock Exchange (TSX), Canadian Securities Exchange (CSE), Aequitas NEO Exchange, TSX Venture Exchange (TSXV), as well as the NYSE and Nasdaq.
Qtrade is one of the few Canadian brokers offering traders access to the OTC (Penny Stock) markets. Qtrade also offers traders the chance to invest in over 100 ETFs, with zero-commissions on your ETF trades. There are dozens of other ETFs to trade, but many of them charge commissions. You also have the chance to trade thousands of mutual funds from leading American financial firms, like Vanguard and Blackrock. Qtrade also provides access to Canadian and US options markets. Traders can place multiple calls and put orders, including covered and uncovered orders. You also have the chance to trade spreads. The Qtrade stock-screener (included in the Qtrade proprietary trading platform) lets you set your investment criteria and filter assets to meet your investment goals.
Trading tools
New traders might not understand the specifics of how to read charts and price action using candles. With Qtrade, that's not an issue.
You get a simplified trading platform showing you a linear chart instead of a technical chart. Traders and investors can identify trends using the charts, helping them make investment decisions in real-time. With Qtrade, you get simplified intuitive trading tools that any new trader can master in a few days. Qtrade offers traders and investors a suite of financial tools to help you set your investment goals and targets. Track your net worth over time and discover how much you'll need to invest in your portfolio to meet your financial goals. The Qtrade screening tools help you identify stocks and ETFs that meet your investment and trading criterion. Filter stocks and ETFs by dividend yield, price, valuation, and a range of other metrics to suit your investment goals.
Qtrade also offers a mobile trading platform for Android and iOS devices. You get all the same functionality as the web-based platform, with all the same order types and filters.
Qtrade offers traders the following order types.
Market
Limit
Stop limit
Stop market
Trailing stop market
Trailing stop limit
That's an impressive line-up of order types, and everything traders need to manage the trade in real-time.
Trading fees
Qtrade charges traders and investors per-transaction commissions. The commission structure depends on how much your trade and the volume of your trade during the month. High-volume active traders get discounted rates. Qtrade charges between $6.95 and $8.75 CAD per trade on options, stock, and ETFs. Options are also subject to a $1.25 fee per contract.
Here is a summary of the commission and fee structure at Qtrade. (All prices in CAD.)
Stocks: $6.95 to $8.75 depending on trading volume.
ETFs: 100 commission-free ETFs; $6.95 to $8.75 depending on volume.
Mutual funds: $0 commission.
Bonds: $1 per $1,000 of the transaction value. Min $24.99 and a max $250.
Options: $6.95 to $8.75 depending on volume, plus $1.25/ contract.
Qtrade also offers traders margin accounts for trading with leverage. You'll pay between 2.45% and 3.45% for your use of margin, plus additional fees for the amount of margin used. If you want the best rates, you'll need to borrow more than CAD $100,000, with rates fluctuating throughout the year, based on market rates.
Pros and cons
Pros
Simplified trading platform with easy-to-understand charts.
Ideal for new traders that don't have experience with technical charts or reading level-2.
Managed portfolios available, if you want to follow a passive investment strategy.
Access to 100-commission-free ETFs and mutual funds.
Discounted commissions for active day traders.
Access to high-quality research conducted by Scotia analysts.
Demo account available for paper trading. Practice before trading with real money.
Cons
Not available to US residents.
No option for funding your account using credit cards or e-wallets.
Alternatives
Questrade
Questrade is a low-cost Canadian-based brokerage providing traders and investors with access to the Canadian and US financial markets. It's the largest independent fintech company in Canada, established in 1999. Questrade provides self-directed and managed financial services. Traders and investors can purchase stocks, bonds, ETFs, Mutual funds, forex CFDs, options, commodities, all with competitive pricing. If you're looking for the most affordable broker in Canada, Questrade is a good choice.
Wealthsimple Trade
Wealthsimple is Canada's only zero-commission broker. The company has two divisions: Wealthsimple for managed investment strategies, and Wealthsimple Trade for self-directed trading strategies for active day traders.
Wealthsimple gives you the chance to use a robo-advisor to select your portfolio assets and manage your trades. As a result, you get a hands-off, passive approach to your portfolio management and investing. Wealthsimple also offers user-friendly mobile apps for trading on-the-go.
TD Direct
TD Direct Investing is the brokerage division of TD Bank, Canadas largest bank. In 1995, the Bank of Toronto and Dominion Banks merged, introducing a trading platform for new traders. TD Direct was the first Canadian online broker. TD Direct is on the expensive side of the banks-related brokerages, especially when you compare it to Scotia iTRADE. You get access to the Canadian and US market, with a wide range of assets to trade, including stocks, ETFs, mutual funds, CFDs, and options.
Scotia iTRADE
Scotia iTRADE is the discount brokerage arm of Scotia Bank, one of Canadas "Big 5" banks. The bank purchased E*TRADE back in 2008 during the financial crisis, doubling the bank's investment client base. Ranked as one of the best bank-based brokers, Scotia iTRADE won several awards for its service. Trade a wide variety of assets across Canadian, US, and international markets. Scotia offers a functional and effective trading platform with free educational resources and research tools.
Comparisons
Helpful side-by-side comparison tables designed to make it easy to see the differences for important features like available markets, tradable assets, fees, and more.
FAQs
Are Qtrade and Questrade the same?
No, Questrade and Qtrade are separate entities operating individually; they are not the same company. Questrade is the better choice for active day traders that need advanced trading platforms. Qtrade is for mid to long-term investors that don't trade every day.
How long does it take to open a Qtrade account?
Qtrade has reduced their processing times so you can quickly open a new account and access it within minutes of completing your application.
How can I close my Qtrade account?
If you want to close your Qtrade account, you'll need to make sure you withdraw all your funds, leaving no asset holdings or cash in your account. After completing your withdrawal, contact customer support at customersupport@qtrade.ca to close your account.
What is the minimum investment when opening an account?
Qtrade Direct Investing does not have an account minimum. You get the option of trading in CAD or USD, depending on your preference.
Why does Qtrade need my SIN?
Qtrade requires your SIN to prove your identity when opening an account. They don't run a credit check on your when signing up.
Does Qtrade have Tax-Free Savings Account (TFSA) and Retirement Savings Plan (RRSP)?
Yes, Qtrade offers your TFSA and RRSP accounts. You can trade in both and a margin or cash account.
How long does it take to withdraw funds from Qtrade?
After Qtrade receives your withdrawal request, it may take up to 10-business days for the funds to reflect in your nominated bank account.
Does Qtrade give margin?
Yes, Qtrade Direct Investing offers you margin on Canadian and US stock exchanges, but there's no margin on TSX Venture, NEOs, CSE stocks, OTCBB, or pink sheets.
Online brokerage services are offered through Qtrade Direct Investing, a division of Credential Qtrade Securities Inc. Qtrade and Qtrade Direct Investing are trade names and trademarks of Aviso Wealth.
Online brokerage services are offered through Qtrade Direct Investing, a division of Credential Qtrade Securities Inc. Qtrade and Qtrade Direct Investing are trade names and trademarks of Aviso Wealth.