Apple (NASDAQ: AAPL) was the world's first trillion-dollar company, crossing this important financial milestone in August 2018. Steve Jobs, Apple's founder and visionary, passed away from pancreatic cancer in October 2011, but we're sure he'd be impressed with the company's current position.
Do you want to know how to buy Apple stock? This brief guide unpacks everything you need to know about buying Apple stock from Canada.
Unsure about how to start buying stock in the USA? Check out our complete guide.
About the company
Apple overview
Founded on April 1, 1976, Apple headquarters are located in Cupertino, CA. The company's current CEO, Tim Cook, continues to uphold Jobs' vision while taking Apple's business to new heights.
Apple is part of the tech sector and one of the giants in the industry. It's also a part of the FAAMG group, noted by Goldman Sachs as the top 5 performing tech stocks, along with Facebook (NASDAQ: FB), Amazon (NASDAQ: AMZN), Microsoft (NASDAQ: MSFT), and Google (NASDAQ: GOOG).
Back when Apple launched its IPO in December 1980, you could purchase a single share for US$22. Today, its value is over US$100 after several stock splits. With a market cap of over US$2.5 trillion, Apple is an influential behemoth.
Unsure about what trading platform to use?
Where to buy Apple stock

On website
CIBC Investor's Edge
Highlights
Pay a flat fee of only $6.95 per online equity trade, with no minimums.
Invest in stocks, ETFs, options, mutual funds, GICs, fixed income, and precious metals.
Trade confidently with industry-leading research at your fingertips.
Regulated by IIROC.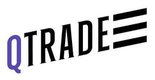 On website
Highlights
Low trading commissions, easy-to-use platforms, and a wide selection of investment options.
Get transparent and competitive pricing.
Access to in-depth research and analysts' reports.
Exceptional client service.

On website
Highlights
Low commissions.
Fewer fees and transparent pricing.
Regulated by IIROC AND CIPF.
Unsure who to use for stock trading? Use our stock broker comparison to compare a wide range of online trading platforms.
First time buying?
How to buy Apple stock
Step 1: Choose a broker
There are hundreds of discount brokers available to help you start trading. Your broker facilitates the connection between you and the market, giving you the tools and information you need to trade.
However, each broker's offering is different. You'll need to compare available discount broker options before signing up for an account with your preferred choice.
Here are the critical features you need to look for when choosing your broker.
Fractional share trading
Apple stock is expensive. Buying a single share costs more than US$100, and if you have a small account, you can't afford to take the risk of purchasing a single share. Many brokers offer fractional share trading to avoid the risks of portfolio concentration while helping new traders capitalize on large-cap stocks.
This strategy lets you buy a fraction of a share in AAPL. For example, with a 1/10th fractional share, you can purchase some AAPL stock without using all the funds in your account. As a result, it limits your account exposure and minimizes your risk. If something goes wrong and the price of AAPL shares drop significantly, your account won't experience a catastrophic loss.
Easy-to-use trading platform
Your broker should offer you an intuitive trading platform. Some brokers also allow you to use aftermarket trading platforms like DAS Trader and Sterling Pro.
Commission-free trading
With the advent of Robinhood's commission-free trading model, more discount brokers are slashing commissions and fees or dropping them entirely.
There are plenty of US-based brokers and offshore brokers offering commission-free trades. Commissions can eat up your trading profits fast, especially if you're trading small 10 cent to 15 cent moves in AAPL. A no-commission broker makes it easier for you to trade and grow your small account.
Real-time data
Your broker issues you with charts in your trading platform. However, many traders find these charts underwhelming. As a result, they move to options like eSignal and Trading View for charts.
However, whether you're using the broker's charts or an aftermarket product, you'll need to pay for live market data. Most brokers publish delayed quotes, so the price you see in the platform may be where the stock was trading a few to even 15 minutes earlier. Prices on stocks like AAPL can move fast so you will want access to real-time pricing so you can execute quickly when the price moves in your favor.
Cash and margin Accounts
Your broker should offer you options for cash and margin accounts. With a cash account, the broker only lets you trade your account balance. You may also have to wait for 48 hours for your trades to clear. This means there will be days where you can't trade your cash account because you're waiting for the clearinghouse to settle your previous trades.
With a margin account, the broker loans you money to trade while you're waiting for transactions to clear. For example, let's say you have US$300 in your trading account. Your broker offers you "leverage" of up to three to six times your account balance.Therefore, you can buy shares worth three to six times your account balance or up to US$1,800 of AAPL stock using a margin account with 6:1 leverage.
Margin can be risky, and there is a chance losses could end up exceeding your account balance, in which case you will need to immediately fund your account or risk your broker selling your shares and locking in a loss.
Step 2: Funding your account
After picking your broker and account, it's time to send them money and start trading. Most brokers allow you to fund your trading account using bank wire transfers or debit cards.
It may take a few days for the broker to allocate your funds due to your new account status. In most cases, it takes the broker up to 5 days to process your first deposit or withdrawal.
After the first transaction, you should receive faster deposit and withdrawal times, typically around 24 hours for deposits and 72 hours for withdrawals.
Step 3: Decide how much you want to invest
When you fund your trading account, make sure you only use money that you are comfortable losing. Trading stocks will always entail some level of risk so you should never trade with money that you need to maintain the necessities of life. For instance, taking a second mortgage on your home to fund your trading career is a bad move as you could end up losing those funds in the market, making it difficult to fulfill your loan obligation and putting you under financial pressure.
Step 4: Choose what asset to buy
When you want to pull the trigger and purchase AAPL stock, you have two choices for your trade. First, you can buy the shares outright as fractions or whole shares.
The second option is to invest in an exchange-traded fund. ETFs are portfolios of stocks held by an administrating company.
Dave Portnoy from Barstool and Davey Day Trader launched the BUZZ ETF in March 2021. This collection of stocks in the tech sector let traders spread portfolio risk across several companies instead of a single stock. Other ETFs that are heavily weighted in AAPL include Vanguard Information Technology ETF (VGT) and iShares U.S. Technology ETF (IYW).
Step 5: Decide your order type
After settling on your asset, it's time to open your trading platform and get to work. You have a choice of using four order types to manage your trading activities.
Market order
With this order type, you get into AAPL stock at the current market price. The broker will complete your purchase request or bid at the next available quote, regardless of whether the price moves up or down.
In this case, you could end up placing a market order to get in AAPL when it's trading at US$200, but the market fills your order at US$220, the available market price. The US$20 extra on the price is what your broker calls "slippage."
Limit order
To eliminate the risk of slippage, professional day traders use limit orders. With a limit order, you get into the stock at a specified price and not a penny more. However, the downside is that your order might not fill if the market surges, and you could miss the trade.
Stop limit
This order type sells your stock at a specific price. For instance, you set your order to sell at US$200, and the broker fills it when the market reaches this price.
Stop loss
This order type helps you mitigate risk. If you buy into AAPL at the current price, but you can't afford to take a loss of more than US$10, you'll set your stop loss at this price. If the market drops, the broker sells your position to prevent you from sustaining further losses.
Step 6: Place the order
After deciding on the right order type, it's time to place your trade. Open your trading platform, and you'll see the fields for entering the company and ticker of the stock you want to buy, the price you want to buy AAPL stock at, and how many shares you want to buy.
Click the buy button, and once you receive confirmation of execution, you'll own AAPL stock! When you're ready to sell, click the sell button, and once your trade is confirmed, you'll get out of the trade (hopefully with a profit).
After you buy
What moves Apple's stock price
Apple's stock price relies heavily on product upgrades and innovation, with a lot of share price volatility around new product releases. Watch for product releases and earnings announcements for the best volatility and opportunity to trade the stock.
Disclaimer: We put our customer's needs first. The views expressed in this article are those of the writer's alone and do not constitute financial advice. Advertisers cannot influence editorial content. However, Finty and/or the writer may have a financial interest in the companies mentioned. Finty is committed to providing factual, honest, and accurate information that is compliant with governing laws and regulations. Do your own due diligence and seek professional advice before deciding to invest in one of the products mentioned. For more information, see Finty's editorial guidelines and terms and conditions.