Enjin was designed to facilitate transactions in games.
Used to mint NFTs such as in-game upgrades, addons, and limited edition collectibles.
Enjin's token, ENJ, has experienced strong growth in value since launch.
Get a step-by-step guide to buying Enjin for Canadian investors and traders.

On website
Highlights
Register in just 60 seconds and start investing with as little as $50.
No CAD deposit and withdrawal fees.
Coinberry is insured, FINTRAC registered & PIPEDA compliant and is the only digital asset platform trusted by Canadian Government municipalities.
---
Pros
Easy sign-up process and instant verification.
No fees to deposit or withdraw fiat.
There is a $200 million crypto asset insurance.
Easy to use mobile app.
Cons
Limited choice of altcoins.
High trading spreads.

Crypto.com
Highlights
Earn up to 8.5% p.a. on your crypto, and up to 14% p.a. for stablecoins.
Spend with the Crypto.com Visa Card and get up to 8% back.
Shop with Crypto.com Pay and receive up to 10% back, paid in CRO.
---
Pros
Get access to additional features including lending, borrowing, debit cards, and more.
Start trading with just $1.
Interest-earning deposits are available.
There is a $2,000 referral bonus.
Cons
Lack of educational resources.

On website
Finty may be compensated when you click on the link.
Highlights
Buy and sell popular digital currencies, keep track of them in the one place.
Invest in cryptocurrency slowly over time by scheduling buys daily, weekly, or monthly.
Crypto stored on Coinbase servers is covered by its insurance policy.
---
Pros
Get access to a wide variety of altcoins.
Start trading with as little as $2.
Offers Coinbase card which allows you to spend crypto anywhere.
Cons
Fees are higher compared to other exchanges.

Highlights
Newton prices are on average 3x lower than a leading cryptocurrency exchange competitor.
Fund and withdraw from your account for free.
Built in Canada and is FINTRAC regulated.
---
Pros
Clean user interface.
No commission fees.
Competitive spreads.
Earn $25 on its referral program.
Cons
Only accepts CAD deposits.
Verification times can be slow.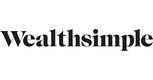 Wealthsimple Crypto
Highlights
Sign up in minutes with $0 minimums.
No fees to deposit or withdraw.
Coins are held by Gemini Trust Company LLC™, a regulated crypto custodian with $200M in cold storage insurance coverage.
---
Pros
No commission.
No fees for transferring funds.
Availability of educational resources.
Perfect for beginners.
Cons
Accepts only 2 fiat currencies.
High spreads may apply.
Step 1: Pick an exchange where Enjin is listed
Since it is an established projected with real-world application and adoption, a growing number of exchanges have listed Enjin.
When comparing exchanges to buy Enjin, consider features other than the breadth of choice. Security features (2FA, account recovery, etc.), fees to deposit and withdraw, spreads, etc. all come into play. For more advanced investors, features such as the ability to stake, trade on margin, speculate on futures, and buy NFTs are important considerations.
Step 2: Sign up and get verified
After you've decided on the best place to buy Enjin, you'll need to sign up for an account and then verify your identity.
Information that's typically required includes your complete name, date of birth, as well as your street address. While some exchanges do not require ID checks, most do because of their duty to oblige by regulation where you live. Therefore, it's quite likely that you will be asked to prove your identity with a copy of your driver's license or passport, or any other government-issued ID.
Step 3: Fund your account
You can fund your account in a number of ways. If you already hold crypto assets elsewhere, you can send those to your exchange wallet and trade them for Enjin.
For most people, the easiest option is to transfer fiat currency (CAD) from your bank account or credit / debit card. Some exchanges also support transfers via Interac e-Transfer and PayPal. It could take a few days before funds are deposited and cleared into your account by the exchange, especially for new accounts. A minimum deposit might be required to open an account.
Step 4: Set a budget
How much Enjin do you want to buy? Choose the amount you want to invest in Enjin and stick to it. The price of altcoins such as Enjin — and crypto in general — can be quite volatile, so it is recommended to only invest what you are comfortable with potentially losing.
Step 5: Buy Enjin
The easiest type of order is the market order, i.e. purchase Enjin at the current market price. Many exchanges have more complex order configuration, providing you with the option of putting together an order to execute only when certain conditions are met.
Recurring orders are also available at most exchanges, giving you a way to automatically buy more Enjin on a regular basis so you can get the benefit of dollar cost averaging.
Where to store your Enjin
The most convenient place to keep your Enjin — especially if you want to trade the market quickly — is in the hot wallet at the exchange where you bought them. It's easy to transfer them out to a wallet you control at a different exchange or to a hardware wallet at a later date. Hot wallets are less secure than hardware wallets, which are physically disconnected from the internet and protected by a unique key.