Filecoin is a distributed cloud storage network for data.
Filecoin enables anyone to monetize their open hard drive space and become a storage provider.
The Filecoin token was developed to allow users to distribute and store data on the network without transacting in fiat currency.
Ready to buy Filecoin? Here's a step-by-step guide covering where and how you can buy Filecoin today from Canada.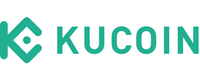 On website
Highlights
Safe and rapid Bitcoin purchase.
Multiple order types for all kinds of risk appetite.
Sign up and get a welcome gift.
---
Pros
Supports 600+ different coins.
Has low maker and taker fees, starting at 0.10%.
Opportunity to earn interest in your cryptocurrencies.
Cons
A limited choice of payment options is available.

Crypto.com
Highlights
Earn up to 8.5% p.a. on your crypto, and up to 14% p.a. for stablecoins.
Spend with the Crypto.com Visa Card and get up to 8% back.
Shop with Crypto.com Pay and receive up to 10% back, paid in CRO.
---
Pros
Get access to additional features including lending, borrowing, debit cards, and more.
Start trading with just $1.
Interest-earning deposits are available.
There is a $2,000 referral bonus.
Cons
Lack of educational resources.

On website
Crypto assets are highly volatile. Your capital is at risk. Don't invest unless you're prepared to lose all the money you invest. This is a high-risk investment, and you should not expect to be protected if something goes wrong.
Uphold Crypto
Highlights
Invest in 250 + cryptocurrencies and stablecoins, 27 national currencies, and multiple precious metals with 0% commission.
Ability to trade crypto against other assets like foreign currency and commodities.
Registered with FinCEN (US), FCA (UK), and FCIS (Lithuania).
---
Pros
Open an account in less than a minute.
Low deposit requirement and commission-free trading.
Option to trade fiat currencies and precious metals.
Cons
High spreads on low-liquidity assets.
Step 1: Pick an exchange that sells Filecoin
Filecoin may not be one of the best-known coins, but many of the best cryptocurrency exchanges have listed it. When comparing exchanges, the primary aspects to take into consideration are its security and how much it costs to trade (e.g. deposit and withdrawal fees, maker and taker fees).
Step 2: Register an account
Once you have chosen an exchange to buy Filecoin, you will need to open an account and then confirm your identity. Details you'll likely need to provide include your name, date of birth, and street address. Additional proof of identity — a copy of your driving licence, passport, or another government-issued ID — may be required to confirm that you are who you claim to be. While it can be frustrating, it does help secure your account.
Step 3: Transfer funds
You can transfer funds into your account in several ways. Transferring fiat currency from your bank account is a popular option. Many exchanges also accept credit or debit cards, Interac e-Transfer, PayPal, etc. Bear in mind that it may be several days before funds are cleared into your account and available to use. You may also be able to fund your account using cryptocurrency, if you have some in a wallet.
Step 4: Decide how much to spend
Set yourself a budget for investing in Filecoin and never invest any more than you can afford to lose. This is especially true of crypto investing given its volatility.
Step 5: Buy Filecoin
Now that your account has been set up and funded, you can place an order to purchase some Filecoin. You may be able to set up a recurring order that will automatically buy more Filecoin on a regular basis, e.g. buy $100 of Filecoin on the first of every month. Some exchanges provide stop and limit orders to give you better control over your investing.
Where to store your Filecoin
The easiest place to store your Filecoin is in the wallet provided by the exchange where you bought it. However, you do not have to keep it there. You could transfer it to another wallet at a different exchange or, if you have security concerns, transfer it to a hardware or cold wallet.