Tron was created by Singapore-based Tron Foundation.
Its aim is to disintermediate the market for content creators and artists.
TRX, Tron's token, is ranked as one of the largest coins by market cap.
You can buy Tron (TRX) in Canada by opening an account on a TRX-supported crypto exchange.
New to crypto? Here's a complete guide to buying Tron in Canada from beginning to end.

On website
Crypto.com
Highlights
Earn up to 8.5% p.a. on your crypto, and up to 14% p.a. for stablecoins.
Spend with the Crypto.com Visa Card and get up to 8% back.
Shop with Crypto.com Pay and receive up to 10% back, paid in CRO.
---
Pros
Get access to additional features including lending, borrowing, debit cards, and more.
Start trading with just $1.
Interest-earning deposits are available.
There is a $2,000 referral bonus.
Cons
Lack of educational resources.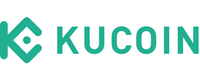 On website
Highlights
Safe and rapid Bitcoin purchase.
Multiple order types for all kinds of risk appetite.
Sign up and get a welcome gift.
---
Pros
Supports 600+ different coins.
Has low maker and taker fees, starting at 0.10%.
Opportunity to earn interest in your cryptocurrencies.
Cons
A limited choice of payment options is available.
Step 1: Choose what exchange to buy Tron on
Tron is one of the largest cryptocurrencies by market cap and is available to buy on a number of crypto trading platforms. Locating an exchange that sells Tron will not be a problem. But that doesn't mean you should sign up for the first one you see.
When selecting a crypto exchange, there are a few different aspects to consider. For instance, whatever exchange you use must be highly secure, which is why you should look for features such as offline cold storage for digital assets, insurance, and 2FA-enabled authentication. Take the time to review trading fees or spreads as well as fees to deposit or withdraw funds. These vary widely between exchanges.
Although new traders might not necessarily use every feature available from day one, having access to margin plus loans and staking can be useful as you develop your trading skills.
Step 2: Sign up
When you've selected your preferred exchange, you'll need to sign up for an account and then verify your identity.
The majority of exchanges require your full name as well as your date of birth and street address. Some exchanges allow users to trade anonymously (with limits), but most require a verified identity before you can start trading. To get verified you'll probably have to provide a copy of government-issued photo ID. Some exchanges require a selfie while holding the ID.
Step 3: Fund your account
If you have some cryptocurrency already, you can use it to fund your account and then exchange it for Tron.
For those who are brand new to crypto, you can fund your account with fiat currency (CAD) from your bank account, credit or debit card. Interac e-Transfer and PayPal, etc. may also be accepted.
Don't be surprised if it takes a few days for funds to clear into your account and be available to trade with. Some exchanges may require a minimum first deposit to activate the account.
Step 4: Set yourself a budget
Decide how much Tron you'd like to purchase before placing an order. Crypto asset prices can be extremely volatile, so you should only invest money that you can afford to lose in the event of markets dropping suddenly.
Step 5: Buy Tron
Often called instant buy, market orders let you buy Tron for the current market price with a single click (or tap). There is a possibility of slippage in a fast-moving market, i.e. what you actually pay is slightly above or below what you were quoted.
If you want more control and don't need to buy immediately, you can configure a trigger order to buy once specific conditions have been met.
Another way to buy is with a recurring order. This type of order lets you buy Tron on an ongoing regular basis of your choosing, i.e. buy $100 dollars of Tron once monthly. The benefit of this is known as dollar cost averaging.
Where to store your Tron
You can store Tron and other crypto in the wallet on the exchange. Doing so makes it convenient to react to the market and trade responsively.
For a more secure way to store your Tron, transfer it to a hard wallet. These are not connected to the internet, so they cannot be hacked as easily. But there is a drawback. If you forget or lose the key to your hardware wallet, you won't be able to access what's on the device.