On website
Highlights
Trading and withdrawing funds from Bitbuy is more expensive than it is on Newton.
There's a similar number of tradable coins on Newton and Bitbuy.
Both exchanges feature a straightforward layout and design, making them suitable for beginners.
Digital assets are kept in cold storage at both exchanges.
---
Pros
You can earn a signup bonus.
Competitive trading fees.
Assets are insured and held in cold storage.
User-friendly website and mobile app.
Cons
Deposit and withdrawal fees apply.

On website
Highlights
Newton's range of cryptocurrencies is more substantial than what's available on NDAX, making it excellent for those seeking diversity.
NDAX is more expensive for trading and withdrawing funds.
Both exchanges are appropriate for beginners and store digital assets in cold storage facilities.
---
Pros
Competitive trading fees at 0.2% for both selling and buying cryptocurrencies.
Get 24/7 customer support.
Earn by referring a friend.
Cons
Other exchanges have a larger choice of digital assets to trade.
Only available to Canadian residents

On website
Highlights
Newton is significantly cheaper than Coinberry to trade and withdraw funds.
Both exchanges have a fairly limited range of tradable coins, although Newton tends to add coins regularly.
Both the exchanges use third-party cold storage facilities, with Coinberry using Gemini.
---
Pros
Easy sign-up process and instant verification.
No fees to deposit or withdraw fiat.
There is a $200 million crypto asset insurance.
Easy to use mobile app.
Cons
Limited choice of altcoins.
High trading spreads.

On website
Highlights
Trading and withdrawal fees are higher on Newton versus CoinSmart.
There are more cryptocurrencies to trade on Newton compared to CoinSmart.
Both exchanges are suitable for beginners, with Newton's design being of notably high quality.
---
Pros
Low trading fees.
Deposits are cleared within the day.
Supports CAD, EUR, and USD.
Get 24/7 customer support.
Cons
Limited coins.
Fee applies to credit card and debit card deposits.

On website
Highlights
Coinbase has a bigger choice of tradable coins compared to Newton.
Coinbase's fees schedule is opaque in comparison to Newton's.
The user experience at both Newton and Coinbase is suitable for both novice and experienced traders.
Both exchanges use cold storage to keep user's digital assets safe.
---
Pros
Get access to a wide variety of altcoins.
Start trading with as little as $2.
Offers Coinbase card which allows you to spend crypto anywhere.
Cons
Fees are higher compared to other exchanges.

On website
Binance
Highlights
Binance has a substantially larger crypto market compared to Newton.
Binance caters towards experienced traders who want access to more exotic altcoins. Newton has more mainstream appeal.
Due to regulatory issues, Binance is unavailable in some areas of Canada. Newton is available nationally.
---
Pros
It has some of the lowest trading fees out there. 0.1% for spot trading and 0.5% for instant buy or sell fees.
Credit card or debit card deposits are accepted.
Provides charting and trading tools suitable for advanced crypto traders.
Cons
The platform UI can be complicated to learn for new investors.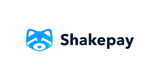 Highlights
Newton's choice of tradable cryptocurrencies is better than Shakepay's.
Shakepay does not charge a trading fee, but each transaction incurs a spread fee. Shakepay does not charge any fees for deposits or withdrawals.
Both exchanges store digital assets using offline cold storage facilities.
---
Pros
Free transfers through Interac e-Transfer.
Commission-free.
Earn rewards.
Cons
Supports only Bitcoin and Ethereum.
Only available to Canadian residents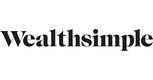 Wealthsimple Crypto
Highlights
Sign up in minutes with $0 deposit required.
No fees to deposit or withdraw funds.
Digital assets held in cold storage and insured by Gemini Trust Company.
---
Pros
No commission.
No fees for transferring funds.
Availability of educational resources.
Perfect for beginners.
Cons
Accepts only 2 fiat currencies.
High spreads may apply.

On website
Kraken
Highlights
Trade more coins on Kraken than on Newton.
Newton's trading and withdrawal fees are lower than they are on Kraken.
Both exchanges are suitable for beginner crypto traders.
Offline cold storage is used by both exchanges.
---
Pros
Large selection of tokens to trade.
Earn rewards by staking eligible assets.
Access to a range of educational materials.
Cons
Limited options to fund your account.

Netcoins
Highlights
Create an account and get verified in minutes at Netcoins, just like you can with Newton.
Fund your account with $0 fees through a cryptocurrency deposit, Interac e-Transfer, online bill payment or bank wire transfer.
With price alerts, stay in the loop on those big moves.
---
Pros
Fast verification process.
Free cash deposits and withdrawals
Competitive trading fee.
Supports CAD and USD funding.
Cons
Limited selection of cryptocurrencies.