On Bitbuy's website
Highlights
Trading and withdrawing funds from Bitbuy is more expensive than it is on Newton.
There's a similar number of tradable coins on Newton and Bitbuy.
Both exchanges feature a straightforward layout and design, making them suitable for beginners.
Digital assets are kept in cold storage at both exchanges.

On NDAX's website
Highlights
Newton's range of cryptocurrencies is more substantial than what's available on NDAX, making it excellent for those seeking diversity.
NDAX is more expensive for trading and withdrawing funds.
Both exchanges are appropriate for beginners and store digital assets in cold storage facilities.

On Coinberry's website
Highlights
Newton is significantly cheaper than Coinberry to trade and withdraw funds.
Both exchanges have a fairly limited range of tradable coins, although Newton tends to add coins regularly.
Both the exchanges use third-party cold storage facilities, with Coinberry using Gemini.

On CoinSmart's website
Highlights
Trading and withdrawal fees are higher on Newton versus CoinSmart.
There are more cryptocurrencies to trade on Newton compared to CoinSmart.
Both exchanges are suitable for beginners, with Newton's design being of notably high quality.

On Coinbase's website
Highlights
Coinbase has a bigger choice of tradable coins compared to Newton.
Coinbase's fees schedule is opaque in comparison to Newton's.
The user experience at both Newton and Coinbase is suitable for both novice and experienced traders.
Both exchanges use cold storage to keep user's digital assets safe.

On Binance's website
Binance
Highlights
Binance has a substantially larger crypto market compared to Newton.
Binance caters towards experienced traders who want access to more exotic altcoins. Newton has more mainstream appeal.
Due to regulatory issues, Binance is unavailable in some areas of Canada. Newton is available nationally.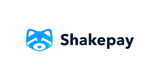 Highlights
Newton's choice of tradable cryptocurrencies is better than Shakepay's.
Shakepay does not charge a trading fee, but each transaction incurs a spread fee. Shakepay does not charge any fees for deposits or withdrawals.
Both exchanges store digital assets using offline cold storage facilities.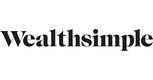 Wealthsimple Crypto
Highlights
Sign up in minutes with $0 deposit required.
No fees to deposit or withdraw funds.
Digital assets held in cold storage and insured by Gemini Trust Company.

On Kraken's website
Kraken
Highlights
Trade more coins on Kraken than on Newton.
Newton's trading and withdrawal fees are lower than they are on Kraken.
Both exchanges are suitable for beginner crypto traders.
Offline cold storage is used by both exchanges.

Netcoins
Highlights
Create an account and get verified in minutes at Netcoins, just like you can with Newton.
Fund your account with $0 fees through a cryptocurrency deposit, Interac e-Transfer, online bill payment or bank wire transfer.
With price alerts, stay in the loop on those big moves.