Shakepay is a Montreal-based crypto exchange for Canadians.
It allows you to buy/sell Bitcoin and Ethereum.
Shakepay is incredibly fast with purchases and transfers.
Shakepay, founded in 2015, is a crypto exchange for Canadians. Based in Montreal, it has hundreds of thousands of customers who have traded more than $4 billion in digital currency.
Promoted as "the easiest way for Canadians to buy and sell bitcoin", is Shakepay the best way for Canadians to get in on the crypto revolution? Read a detailed breakdown of their service in this Shakepay review.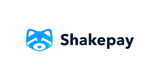 Shakepay
Highlights
Get your personal or business account setup in 10 minutes.
Buy & sell Bitcoin and Ethereum commission-free at market-leading prices.
Shakepay is licensed as a Money Service Business by FINTRAC and the AMF to operate in all Canadian provinces and territories.
---
Pros
Free transfers through Interac e-Transfer.
Commission-free.
Earn rewards.
Cons
Supports only Bitcoin and Ethereum.
Only available to Canadian residents
What is Shakepay?
Shakepay is a cryptocurrency exchange focused on servicing the Canadian market. They are known for fast, commission-free purchases. Unlike other exchanges, Shakepay is focussed on two cryptocurrencies - Bitcoin and Ethereum - which you can buy, sell, and store. In addition to their website, Shakepay is also available as an app for iOS and Android.
Shakepay makes it easy for you to move your funds to personal crypto wallets. Shakepay Change is an additional feature that allows you to purchase a small amount of Bitcoin every time you buy something with your credit or debit card, similar to other spare change roundup robo-advisors.
Is Shakepay safe?
Shakepay is a safe crypto exchange, implementing industry standard protocols to secure the money, accounts, and personal data of its customers.
Shakepay Inc. (MSB M17065696) is licensed as a Money Service Business by Canada's financial regulatory bodies, FINTRAC and AMF.
The majority of digital currencies held at Shakepay are stored in cold storage wallets. It's cold storage provider (which it doesn't name) is regulated by the New York State Department of Financial Services. Shakepay holds an insurance policy on digital currencies held in cold storages and practices strict whitelisting.
User accounts are secured by 2FA (two factor authentication). Customers need to verify their withdrawals by clicking on a link sent to their email address. Passwords are hashed and personal data is encrypted. Shakepay's app has a lock option for privacy and security.
Shakepay is compliant with the Personal Information Protection and Electronic Documents Act (PIPEDA). Personal data is stored using 256-bit AES encryption, as is standard in the industry. Shakepay has implemented an initiator/approver set up to store sensitive data securely.
Understanding that many users are new to crypto and Shakepay as a company, Shakepay also commissioned an independent review of their business to verify their claims. Their Proof of Reserves & Security Report is available to the public for review, meaning you can see exactly what security processes are in place.
So you don't have to sift through 17 pages of analysis, this is what CipherBlade (the auditor) concluded:
In CipherBlade's opinion, Shakepay has adequately and transparently demonstrated they have a net cryptocurrency position, having enough cryptocurrency assets to cover cryptocurrency Customer Balances, while also being adequately secure given the current climate.
Who is Shakepay aimed at?
Shakepay says that it is the easiest way for Canadians to buy and sell bitcoin. It appeals to the mainstream: anyone from college students to retirees in Canada can use Shakepay.
Tradable assets
Shakepay offers trading in the world's two biggest cryptocurrencies, Bitcoin and Ethereum. If you are looking to buy, sell or store these two cryptocurrencies, Shakepay is worth considering. If you want to trade or invest for the long-term in other crypto currencies like Litecoin, Cardano, and Dogecoin, or other digital assets like NFTs and DeFi tokens, then you will have to look elsewhere.
Notable features
Shakepay is beginner-friendly and easy to use. The main focus of the company is to let you buy and sell Bitcoin and Ethereum. These features are prominent.
Instant buy/sell
Shakepay is designed to get your account set up, verified, funded and ready to buy within 10 minutes. Once you are up and running, you can buy or sell crypto instantly through their website or app.
Recurring buys
The recurring buy feature lets you define rules to automatically buy crypto at regular intervals (daily, weekly, or monthly). You just need to make sure that you have enough CAD dollars in your account before setting up a recurring purchase option.
This is essentially dollar cost averaging, which is regarded as a long-term investment strategy that can perform as well, if not better, than following the market and trying to buy low and sell high.
ShakingSats rewards
ShakingSats is an interesting feature that's unique to Shakepay, at least in Canada. If you join Shakepay through a referral link, you can get free crypto. You need to open the app every 24 hours and shake your phone (not a joke, just shake it), and free crypto will be deposited in your account instantly. Every day the reward increases slightly.
Fees
Shakepay provides commission-free trading on its platform. It does not charge direct fees from its users. CAD and crypto deposits and withdrawals are free.
However, Shakepay makes money from the bid-ask spread when buy and sell orders are made on the platform. Apart from that, users may be charged additional fees by their respective banks if they wish to make deposits or withdrawals via wire transfers.
Pros and cons
Pros
It's easy and quick to trade on Shakepay. You can set up an account and start buying cryptocurrency very quickly.
No transaction fees for buying and selling cryptocurrencies.
You can withdraw Bitcoin to a bank account in Canada without any fee instantly.
ShakingSats rewards you with free crypto just for opening the app and shaking your phone.
Cons
Shakepay supports only 2 cryptocurrencies, Bitcoin and Ethereum.
It is not the cheapest crypto exchange in Canada.
It has limited features compared to other crypto exchanges with no watchlists, news, research, etc.
Only Canadians are allowed to use Shakepay.
Alternatives
Some key alternatives to Shakepay include the following.
Bitbuy. Another Canadian-only crypto exchange. Offers a range of 9 different cryptocurrencies.
Coinberry. Designed for Canadians. Features a big range of cryptocurrencies as well as automatic purchases and a mechanism for merchants to accept crypto as payment.
NDAX. Another Canada-based cryptocurrency exchange with a simple user interface and a high level of security that complies with the latest standards.
Coinbase. Trade a wide range of cryptocurrencies including many altcoins.
Comparisons
Want to see how Shakepay compares against another exchange? See the key differences side-by-side.
FAQs
Is there a demo account for paper trading?
No. There is no demo account for paper trading. You need to do your research before getting started with Shakepay.
Is Shakepay crypto insured?
Yes, Shakepay holds an insurance policy on cryptocurrencies held in cold storage. It covers damages, theft, and loss of private keys. The identity of the insurer is unknown.
Is Shakepay a wallet?
Shakepay is a cryptocurrency exchange platform. Users can store crypto on Shakepay or transfer it to a private wallet of their own.
Does Shakepay report to the CRA?
Shakepay is licensed as Money Service Business by FINTRAC and the AMF, meaning they must comply with their regulations. It is your responsibility to declare any gains made from crypto investments to the CRA in your tax return.
Is Shakepay decentralized?
No, Shakepay is a centralized cryptocurrency platform that facilitates the buying and selling of digital assets.
How do I withdraw crypto from Shakepay?
You can withdraw to a bank account or your personal wallet. It is free to do so.
Verdict
Shakepay is a crypto exchange that is easy to use. What they offer is simple and very clear, largely because of their focus on the mainstream Canadian market. It charges no fees on transactions and provides a high level of high security.
However, if you are more experienced or want exposure to a broad range of cryptocurrencies, Shakepay is not a suitable choice.