ETSY (NASDAQ: ETSY) is a global, online marketplace selling vintage and custom goods. With over 2.8 million small businesses selling through its platform, the company has experienced impressive success, differentiating itself from commerce giants like eBay and Amazon.
Scroll down for your complete guide to buying Etsy stock.
About the company
Etsy overview
Founded in 2005 by Rob Kalin, Jared Tarbell, and Haim Schoppik, Etsy has headquarters in Brooklyn, NY. The company has subsidiaries operating in European and Asian markets. In addition to an online marketplace, Etsy offers a payment platform and advertising services. Major competitors include Amazon, eBay, Shopify, Alibaba, Poshmark, and Rakuten.
Unsure about what share dealer to use?
Where to buy Etsy stock

On website
CIBC Investor's Edge
Highlights
Pay a flat fee of only $6.95 per online equity trade, with no minimums.
Invest in stocks, ETFs, options, mutual funds, GICs, fixed income, and precious metals.
Trade confidently with industry-leading research at your fingertips.
Regulated by IIROC.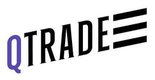 On website
Highlights
Low trading commissions, easy-to-use platforms, and a wide selection of investment options.
Get transparent and competitive pricing.
Access to in-depth research and analysts' reports.
Exceptional client service.

On website
Highlights
Low commissions.
Fewer fees and transparent pricing.
Regulated by IIROC AND CIPF.
First time buying?
How to buy Etsy stock
Step 1: Open a trading account
Before you decide to get into the market to trade Etsy stock, you're going to need to find a broker that gives you access to the market. Here is what you need to look for when selecting a prospective broker.
Commission-free trading
Brokers offer commission-free trading to compete with trading apps like Stash, Webull, and Robinhood. Today, there's no reason why you should spend a cent on commissions with so many discount brokers offering you commission-free trades.
Fractional stock trading
A single stock of Etsy stock will take up a sizable portion of a small account. As a result, you put your entire account at risk with one trade and that's not a good idea. Fractional stocks make it affordable to take a position in an expensive stock without exposing you to excessive levels of risk.
Low account fees
Before settling on the right broker for your trading account, compare the fee schedules between firms. Check on the charges for inactivity, monthly account usage, and transaction fees.
Margin trading
With margin trading, you can buy a larger number of stocks using your broker's money. It's a great way to grow a small account, but trading on margin is very risky — especially if you are an inexperienced trader — and you could end up losing more than your account balance if the trade goes against you.
Real-time data and charts
You'll get charting as standard with your trading platform. However, the market data can lag by up to 15 minutes. To get live market data for day trading, you'll need to pay for access.
Step 2: Transfer funds to your trading account
Brokers accept debit cards and bank wire transfers for deposits. It's important to note that you may experience an initial delay in funding and withdrawal from your account: it can take a couple of days for the funds to clear into your account, and your first withdrawal may also take a few days to complete. Ensure you prepare yourself for the extended waiting period.
Step 3: Decide how much you want to invest
How much can you afford to lose in the market? Never fund your account with your life savings or your kid's college fund. Only work with money you can afford to lose.
Step 4: Choose between shares of stock or ETFs
Newbie traders have two options for choosing asset vehicles to trade. First, you can buy Etsy stock outright. However, if you have a small account, say $300, you can only afford a couple of stocks. If you're using leverage at 6:1, you could purchase up to 10 stocks of Etsy, but that's a risky move using all your buying power on one trade.
ETFs offer new traders another asset where they can manage risk. An ETF contains stock from several companies in a "weighted basket." As a result, you benefit from a "hedging" effect where your profits are not solely reliant on ETSY alone. As a result, you spread your risk in the trade.
iShares Core S&P 500 ETF (IVV), ProShares Ultra Technology (ROM), and Global X E-commerce ETF (EBIZ) — among others — have exposure to Etsy.
Step 5: Set up your order
After choosing your asset and the amount you want to risk on a trade, it's time to look at different order types for buying and selling stock.
Market order
The market order is the easy choice of newbies. The broker gets you into Etsy stock at the next price in the order book with this order type. However, that means that your order could fill at a higher price than what you expect. For instance, you could click the buy button at $100, and you get filled at $105, $107, or $109, more than you wanted to pay.
Limit order
The limit order helps you avoid slippage in your trades. You enter a fixed, limit price, and the broker will only fill your buy order at this price. However, the drawback of using limit orders is that you might only get a partial fill, or no fill at all, during fast-moving markets.
Stop limit
This order type lets you execute a sell or automatically. For instance, you get into ETSY stock with a price target of $120. When the price action reaches that price level, the order executes and sells your stock.
Stop loss
The stop loss acts as a risk management tool. Advanced traders typically don't use stop loss orders, but they can be useful for newbies as they learn the basics of risk management. If you enter ETSY at $100, you set the stop at $95. This strategy means that if the price drops to $95, the broker executes the order and gets you out of the trade to prevent further losses.
Step 6: Place the order
After choosing the right order type to match your trading strategy for ETSY, it's time to get into the market. Open your broker's trading platform, and you'll see fields to enter the ticker symbol, your limit order price, and the number of stocks you want to buy.
Hit the buy button to purchase your ETSY stock, and, when you're ready, click the sell to exit the trade, hopefully at a profit.
After you buy
What moves Etsy's stock price
As an online marketplace, Etsy experiences the most price volatility during earnings reports. If the company misses earnings projections, you can expect the price to fall. If it exceeds earnings forecasts, you can expect price action on the stock to rise. Stock of competing companies such as Amazon (NASDAQ: AMZN), eBay (NASDAQ: EBAY), and Shopify (NASDAQ: SHOP) may be a bellwether for Etsy.
Disclaimer: We put our customer's needs first. The views expressed in this article are those of the writer's alone and do not constitute financial advice. Advertisers cannot influence editorial content. However, Finty and/or the writer may have a financial interest in the companies mentioned. Finty is committed to providing factual, honest, and accurate information that is compliant with governing laws and regulations. Do your own due diligence and seek professional advice before deciding to invest in one of the products mentioned. For more information, see Finty's editorial guidelines and terms and conditions.