Moderna benefitted from becoming one of the first COVID-19 vaccines to receive emergency use authorization in the United States.
Moderna's future depends not just on how its vaccine compares with those of its rivals, but also on the therapeutics in its pipeline.
Moderna Inc (NASDAQ: MRNA) is a commercial-stage pharmaceutical biotechnology company founded in 2010 that went public in 2018. It is headquartered in Cambridge, Massachusetts in the United States.
This guide will take you through the entire process of buying Moderna stock from Canada.
Company overview
By early 2021, Moderna had 24 mRNA development programs in the pipeline with 13 in clinical trials. Its therapeutics cover a range of areas including oncology, cardiovascular disease, infectious disease and rare genetic diseases.
Moderna's COVID-19 vaccine using mRNA technology received emergency use authorization (EUA) in the United States in December 2020.
Moderna subsidiaries include Elpidera, ModernaTX and Valera.
Where to buy Moderna stock

On website
CIBC Investor's Edge
Highlights
Pay a flat fee of only $6.95 per online equity trade, with no minimums.
Invest in stocks, ETFs, options, mutual funds, GICs, fixed income, and precious metals.
Trade confidently with industry-leading research at your fingertips.
Regulated by IIROC.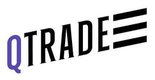 On website
Highlights
Low trading commissions, easy-to-use platforms, and a wide selection of investment options.
Get transparent and competitive pricing.
Access to in-depth research and analysts' reports.
Exceptional client service.

On website
Highlights
Low commissions.
Fewer fees and transparent pricing.
Regulated by IIROC AND CIPF.
Step 1: Select a broker
Find an online broker that allows you to access the US markets. There are many options that you can access from Canada. Next, consider the features that you want from a broker.
Listed below are some features you should consider:
Commission-free trading
This feature is offered by many platforms that offer access to US stocks. You can save money on stock trading by not paying commissions.
Fractional stock investment
Fractional stock investment means that you can buy a portion of a stock, rather than the entire thing. This is something you might consider because Moderna stocks can be expensive.
Simple design
It doesn't have to be difficult to trade stocks. Make sure you choose a platform that is easy to use. New investors can benefit from educational guides and the ability to open a demo account.
Research reports
A platform with a strong research and reporting section will provide you with important information about Moderna such as company overview, price history and recommendations, and forecasts.
Step 2: Fund your account
To buy Moderna stocks, you will need to fund the account. Keep in mind that your funds may take some time to clear, meaning it is unlikely you will be able to trade stocks today.
Step 3: Set your budget
It might be a good idea to start with fractional stocks as a first step. You can also make a profit regardless of stocks dropping, as you can buy in at the average stocks price.
Step 4: Decide whether to buy stocks or invest in an ETF
It is important to understand that an ETF (Exchange Traded Fund) can be either a stock or an investment in a stock. While an ETF can be more diverse than a stock, it is still safer than investing in a stock that is already active.
ETFs with exposure to Moderna include iShares Biotechnology ETF (IBB), Invesco Nasdaq Biotechnology ETF (SBIO), and ProShares Ultra NASDAQ Biotechnology (BIB).
Step 5: Customise your order
You can choose from a variety of order types to customize when and how much you want to buy each stock. Here are some of the most popular order types.
Market order
Market orders are orders that can be purchased or sold at the current market price. However, the price that you are looking for may not match the one you receive. You may order Moderna stock at US$210. The price of the Moderna stock may drop to US$207 or rise to US$215 by the time that the trade is executed.
Limit order
Execution-only orders for buy limit orders are executed at the price quoted or less. You may wish to buy Moderna stocks at US$420 per stock. You can submit a limit order for this amount. It will only be fulfilled if the Moderna stock prices fall below US$420.
Stop limit
This type of order allows you to sell your stocks at a certain price if the stock price starts dropping. Let's suppose you want to sell your Moderna stocks if the price falls to US$422 per stock. Your stop limit order is executed if the stocks drop to this price.
Stop loss
Another mechanism aimed at preventing you from taking a hit on your stocks if the price drops. You nominate a price at which you want to sell your Moderna stocks - say US$420 per stock. Your stop loss order will be executed if the price falls to that level but your order will be filled at the next available market price.
Step 6: Buy your stocks
After you've chosen a broker and decided how you want to invest, you can place your order through that broker.
Step 7: Monitor your investment
A stock investment needs to be followed up with watching company performance and stock price movements.
Stock price trends and company performance
This is important whether you are buying stocks with the goal of holding them long term or for speculative purposes.
Moderna's competitors
Moderna benefited from becoming one of the dominant coronavirus vaccines to receive EUA. But the Covid vaccination story continues to play out, with booster shots, child vaccinations and rates of effectiveness all ongoing factors for vaccine producers.
In the COVID vaccine arena, Moderna's competitors are Pfizer (NASDAQ: PFE) / BioNTech (NASDAQ: BNTX), AstraZeneca (NASDAQ: AZN), and Johnson & Johnson (NYSE: JNJ). Other Moderna competitors include Amgen (NASDAQ: AMGN), Gilead Sciences (NASDAQ: GILD), GlaxoSmithKline (NYSE: GSK), and Illumina (NASDAQ: ILMN).