The Nikola Corporation (NASDAQ: NKLA) is a leading auto manufacturer specializing in battery-powered and hydrogen-powered semi-trucks. The company looks set to revolutionize the trucking industry with its zero-emission electric motors promising to reduce the trucking industry's emissions output in coming years.
After its 2020 IPO, the company faced controversy and significant stock price volatility when a negative research report alleging fraud was released, Nikola lost a big investment by GM, the founder stepped down, and the company came under investigation by the SEC. As the leader in EV semis, NKLA offers significant trading opportunities throughout the year.
This is your guide to buying Nikola stock from Canada.
About the company
Nikola overview
Nikola was founded by Trevor Milton in 2014 in Salt Lake City, UT. NKLA partners with Fitzgerald in Byrdstown, TN to produce "gliders," truck vehicle platforms without combustion engines. The company launched its IPO in June 2020, initially smashing expectations after listing at US$10.
Unsurprisingly, being called Nikola and selling EVs, comparisons have been drawn between Nikola and Tesla (NASDAQ: TSLA). Other competitors include NIO (NASDAQ: NIO), Workhorse (NASDAQ: WKHS), Lucid (NASDAQ: LCID), and Hyzon (NASDAQ: HYZN).
Unsure about what trading platform to use?
Where to buy Nikola stock

On website
CIBC Investor's Edge
Highlights
Pay a flat fee of only $6.95 per online equity trade, with no minimums.
Invest in stocks, ETFs, options, mutual funds, GICs, fixed income, and precious metals.
Trade confidently with industry-leading research at your fingertips.
Regulated by IIROC.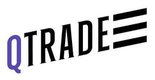 On website
Highlights
Low trading commissions, easy-to-use platforms, and a wide selection of investment options.
Get transparent and competitive pricing.
Access to in-depth research and analysts' reports.
Exceptional client service.

On website
Highlights
Low commissions.
Fewer fees and transparent pricing.
Regulated by IIROC AND CIPF.
First time buying?
How to buy Nikola stock
Step 1: Choose a broker
Purchasing Nikola stock requires opening an account with a broker. When selecting your broker, look for the following features.
No-fee commission structure
Many online brokers offer commission-free trades for stocks in US-listed companies. No commission means you can grow a small account faster.
Fractional stock trading
If you're starting with a small account, you might not want to invest only in NKLA. You may want to diversify into blue-chip stocks, but the high price of the stocks may prevent you from taking a position. Fractional stocks positions make it affordable to add high-priced blue-chip stocks to your portfolio since you don't have to buy the entire stock.
User-friendly trading platform
Your broker will give you a trading platform when you sign up. The trading platform should have intuitive navigation with a user-friendly interface.
Low account fees
Compare fee schedules between brokers before signing up. Some firms charge less than others, so shop around for the best pricing.
Margin trading
Your broker may offer you the option of choosing cash or margin accounts for trading. Margin accounts let you leverage your money, while a cash account only enables you to trade your account balance.
Real-time data and charts
You'll get charts with your trading platform, but they typically won't display live market data. Instead, quotes may lag by as much as 15 minutes. Day traders will need to pay a monthly fee for live market data.
Step 2: Fund your account
You can fund your brokerage account with either a debit card or a bank transfer. Some brokers let you fund your account using a credit card. It's important to note that it may take your broker up to two weeks to open and credit your account with your funds.
Remember that your initial deposit may take longer than usual to clear and be available to trade. However, after opening your account and completing your first deposit, any subsequent deposits will usually clear faster, typically from 24 to 72 hours.
Step 3: Choose how much you want to invest
When you're funding your account and placing a trade, make sure you're doing it with money you can afford to lose.
More than 90% of day traders lose money while they're learning the ropes. Therefore, dumping your kid's college fund into your trading account is a bad idea and could ruin your finances.
Step 4: Decide between shares of stock or ETFs
When placing a trade, you have the option of buying stock or an ETF with exposure to Nikola. An ETF is the better choice for traders that want to manage their account passively or are uncomfortable taking risk trading a single stock.
A good example of an ETF containing Nikola is the Fidelity NASDAQ Composite Index ETF (ONEQ). Other examples include iShares Russell 2000 ETF (IWM), Vanguard Small-Cap ETF (VB), and Direxion Moonshot Innovators ETF (MOON). These ETFs give you exposure to price action in NKLA and a stake in several other companies, preventing a catastrophic loss in the event Nikola price falls.
Step 5: Set up your order
After choosing between stock or ETFs, it's time to configure your order.
Market order
Market orders get you into Nikola at the next price quoted in the order book on your screen. However, there's a chance your order fills at a higher price than you wanted. For example, you may click the buy button at US$11. However, the broker only fills you at US$11.50 or US$11.75. The extra you pay above the price you wanted is known as "slippage."
Limit order
Professional day traders prefer limit orders. This order type lets you set the maximum amount you're willing to pay for the stock, preventing slippage from occurring when you place your order. For instance, you set the limit order at US$11. The broker will only fill the order at that price. However, you might experience partial fills in times where price action is moving fast.
Stop limit
The stop limit lets you exit your position automatically. Let's say you buy NKLA at US$10 and want to sell when the price reaches US$12. You enter US$12 as your stop limit, and the broker sells your position when Nikola stocks reach the price target.
Stop loss
The stop loss is a defensive order. To use this risk management strategy, set your stop at a price 5% to 10% lower than your entry price, depending on your risk tolerance. If the price doesn't move the way you expect, the stop-loss triggers a sell order when the price drops below your indicated stop price.
Step 6: Place the order
After choosing your order type, you can place your order using your trading platform. You'll see that your platform offers you different fields to complete when placing your order. First, enter the ticker symbol (NKLA) and configure your order. Once you hit "buy", the order will execute.
After you buy
What moves Nikola's stock price?
Nikola is still in the late stage of development for its EV semi. As a result, you can expect price volatility to occur after announcements and press releases regarding the firm's progress on getting to market. The management also plays a significant role in pricing, as does the rest of the news in the EV market.
Look for news catalysts that could potentially move the stock price. An example was when Nikola's founder and CEO were alleged to have concealed product performance and financial information, causing the stock to tank. 1
1 TechCrunch. "Nikola's chairman steps down, stock crashes following allegations of fraud, https://techcrunch.com/2020/09/21/nikolas-chairman-steps-down-stock-crashes-following-allegations-of-fraud/". September 21, 2020.
Disclaimer: We put our customer's needs first. The views expressed in this article are those of the writer's alone and do not constitute financial advice. Advertisers cannot influence editorial content. However, Finty and/or the writer may have a financial interest in the companies mentioned. Finty is committed to providing factual, honest, and accurate information that is compliant with governing laws and regulations. Do your own due diligence and seek professional advice before deciding to invest in one of the products mentioned. For more information, see Finty's editorial guidelines and terms and conditions.