Looking to invest in the future of EV?
See how brokers differentiate their services.
Decide what trade type is right for your strategy.
As one of the biggest motor companies globally, Ford (NYSE: F) continues to bring new products to market, including its recent range of EVs.
The company plans to keep innovating, focusing on turning its flagship gas-powered models into successful EVs, with a commitment to invest $29 billion in its EV program through 2025. The launch of the electric version of the 2021 Mustang was well-received by the market.
Looking for exposure to the auto industry? Scroll down for the complete guide to buying Ford stock.
Company overview
Founded in 1903 by Henry Ford, the Ford Motor Company is one of the world's largest automotive manufacturers. With headquarters in Detroit, Michigan, Ford launched its IPO on the New York Stock Exchange in 1956, raising $657.9 million from the sale of 10.2 million stocks.
More recently Ford have been forced to respond to EV manufacturers such as Tesla and Nikola with their own all-electric EV range.

On website
CIBC Investor's Edge
Highlights
Pay a flat fee of only $6.95 per online equity trade, with no minimums.
Invest in stocks, ETFs, options, mutual funds, GICs, fixed income, and precious metals.
Trade confidently with industry-leading research at your fingertips.
Regulated by IIROC.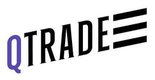 On website
Highlights
Low trading commissions, easy-to-use platforms, and a wide selection of investment options.
Get transparent and competitive pricing.
Access to in-depth research and analysts' reports.
Exceptional client service.

On website
Highlights
Low commissions.
Fewer fees and transparent pricing.
Regulated by IIROC AND CIPF.
Step 1: Pick a broker to trade with
Before you can trade, you'll need to sign up for an account with a broker. However, different brokers have different offerings. Here is what you need to look for in a prospective online brokerage.
Commission-free trading
Trading apps like Robinhood and Webull offer commission-free trades, reducing the cost of your trading expenses. With the success of these new disruptors, larger brokers like Charles Schwab also started offering commission-free trades. Going with a commission-free broker lets you grow your small account quickly.
Fractional stock trading
Ford stocks are not that expensive to purchase. However, some blue chips can cost over $250 a stock. If you're starting with a small account, you can't afford to take that level of risk. Fractional stocks give you exposure to movements in higher-priced stocks at a risk you can afford.
Low account fees
Before confirming your decision, check each broker's rates and fees. Look at the transaction, account, and inactivity fees and compare rates from different brokers to get the best deal.
Margin trading
Brokers offer traders margin and cash accounts. With cash accounts, you may only trade the balance in your account. However, most brokers allow you to trade on "margin" where they "loan" you more money to trade stock. However, margin trading is risky, and you could end up losing more than your account balance.
Real-time data and charting
The charts included with your trading platform will not supply real-time data from the market. Typically, quotes are delayed by as much as 15 minutes. However, many brokers or charting companies offer you live market data for an additional fee.
Step 2: Add funds to your account
Brokers accept debit card deposits and wire transfers for funding your account. Some brokers may allow you to fund your account from a credit card, others won't. Most brokers let you open an account with a minimum deposit of $300, while a few brokers don't have any minimum deposit requirements.
It's critical that you only use that money you can afford to lose when funding your trading account. Watching your life savings disappear because you didn't understand price action dynamics is a harrowing experience.
Step 3: Decide how much you want to invest
When you place a trade, it's important that you understand the principles of risk management. According to professional traders, you should never risk more than 5% of your account balance on a single trade.
Therefore, if you have a small amount to invest, say $300, you should limit the amount you can lose on a single trade. That means you should only invest in a single stock of $15 stock, diversifying across other companies within the balance of your portfolio.
Step 4: Choose between a share of stock or ETFs
After funding your account and settling on your risk management strategy, it's time to choose between stock or ETF for your trade. Purchasing Ford stock means that you only have exposure to the price movement in that specific stock.
However, an ETF holds stock from several companies. Therefore, when you purchase the ETF, you're spreading your risk across numerous companies, preventing massive price volatility that could blow up your account. A good example of an ETF carrying Ford stock is the SPDR Russell 1000 Yield Focus ETF.
Step 5: Set up your order
After deciding on your asset class and risk, it's time to place your order. Decide which of the following types of orders you want to place.
Market order
This order type purchases your Ford stock at the next available market price quoted on your trading platform. As a result, you might not fill your order at the exact price you want. For example, you could click the buy button at US$10 but get filled at US$10.20. This becomes more of an issue when investing large sums.
Limit order
The limit order is the best choice to prevent slippage and keep your trade plan on track. You enter the maximum price you're willing to pay for F stock using a limit order. For example, you enter US$10 as your limit order. The broker will only fill you at this price. As a result, you may experience partial or no fills in fast-moving markets.
Stop limit
The stop-limit sells your position at a specific price set by you on your trading platform. For instance, you enter Ford at US$10, and your trade plan calls for your to exit at US$11.50. When the price reaches this level, the broker sells your position and you take profit.
Stop loss
The stop loss acts as a risk management feature for your trading platform. For example, if you take a position in Ford stock at US$10, you could set your stop loss at US$9.50, limiting you to a 5% loss on the trade. If the price dips below US$9.50 a stock, the broker liquidates your position to prevent further loss.
Step 6: Enter the order
After selecting your preferred order type to match your trade plan and risk management strategy, it's time to place an order for Ford stock.
Your trading platform has fields to enter the ticker as well as the number of stocks you want to buy and the limit order price. With a simple click of the buy button, you can execute the order and own Ford stock. Click the sell button along with price and number of stocks, and the broker will exit your position.
Step 7: Monitor Ford's performance
Ford's stock moves on data from the manufacturing sector and earnings. Industry news also plays a role, such as the shortage of semiconductor chips used in the production process, limiting the manufacture of new cars in 2021. 1
Keep your eyes on the news for any announcements that could affect market dynamics. Volatility around earnings reports on Ford's performance, such as new car sales, also offers excellent profit opportunities.
Stocks like GM (NYSE: GM), Tesla (NASDAQ: TSLA), and Toyota (NYSE: TM) are worth tracking for market movements as are dealerships such as Group 1 Automotive, Penske Automotive Group, and Carvana.
Article source
1 Ford Authority. "Chip Shortage Robbed 72K Vehicles From Ford Production Lines Last Week, https://fordauthority.com/2021/05/chip-shortage-robbed-72k-vehicles-from-ford-production-lines-last-week/". May 10, 2021.