Aave (AAVE) is a well-known DeFi (decentralised finance) protocol in crypto markets.
Aave is completely open-source and lets you borrow assets, earn interest and build applications.
It is considered a very promising cryptocurrency.
Looking to buy Aave? Read our step-by-step guide to buying Aave Protocol from New Zealand.
Not sure which exchange to use?
Where to buy Aave

On website
Swyftx
Highlights
Receive $10 worth of BTC when you sign up and verify your account.
Trade over 260 assets on Swyftx including Bitcoin, Ethereum, Ripple and Litecoin as well as DeFi coins such as UniCoin.
Deposit or withdraw funds from your account using several payment methods (PayID, OSKI, POLi or bank transfers).
New to Crypto? Try Swyftx's demo mode, it allows you to mock trade with no financial risk while you learn the ropes of crypto trading.
---
Pros
Trade more than 300 crypto assets through the Swyftx platform.
Offers tight spreads and low trading fees.
Get support within 5 minutes through their live chat.
Practice trading with a demo mode.
Cons
Lacks access to advanced trading markets.

On website
Easy Crypto
Highlights
The first crypto broker in New Zealand to offer a 100% funds safety guarantee on every order.
Full custodial control over your crypto at all times.
Convert easily and quickly between cryptocurrencies.
---
Pros
Simple and easy-to-navigate interface.
There is a wide range of cryptocurrencies available.
Includes tracker which shows your portfolio's performance.
Cons
High transaction fees compared to other exchanges.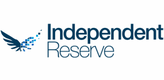 On website
Independent Reserve
Highlights
Instant deposits 24/7 via Osko/PayID.
Fee-free deposits are available. Trading fees from 0.5% down to 0.02%.
Invest in crypto for your SMSF and get detailed reporting for ATO compliance.
---
Pros
Automate your cryptocurrency trading strategy with Independent Reserve's AutoTrader feature.
Its built-in tax calculator makes it easier to file your tax return.
ISO certified and has an AUSTRAC license.
Cons
It has a limited number of supported coins compared to other exchanges.
First time buying?
How to buy Aave
Step 1: Choose a crypto exchange
Aave is available on a growing list of cryptocurrency exchanges.
When comparing exchanges, look at what fees are charged for transactions (maker and taker or a spread). Check if there's a fee to deposit or withdraw fiat currencies, what options are available for orders (market, recurring buys, etc.), if it has a mobile app, and so on.
Step 2: Get verified
If you create a new account with a crypto exchange, you will be required to give some personal information (name, telephone number, and email address).
You'll then have to verify your identity for tax purposes. This can be done with any valid photo ID. The verification process will take no more than a few minutes to complete at most exchanges.
After your identity has been verified, you are able to fund your account and begin trading.
Step 3: Set a budget
You should only invest money that you can afford to lose, especially when it comes to cryptocurrency, which is a volatile asset.
Most exchanges have no minimum deposit requirement or, if they do, require a small deposit.
Step 4: Deposit funds in your account
You can deposit fiat (NZD) currency in your account, which you can transfer from a bank account or with a debit card. PayPal, etc. may also be accepted, but funding methods vary considerably between exchanges. There will probably be a surcharge to deposit funds with a credit card at most exchanges, if they even accept credit cards.
Check whether your crypto exchange lets you trade stablecoins and other crypto tokens for Aave. Not all exchanges accept crypto-to-crypto trades, but if you already hold crypto in a wallet, you may be able to fund your account with it.
Step 5: Buy AAVE
If you aren't concerned about slippage cost and don't have a trading strategy in mind, use a market order to buy Aave. Most exchanges also make it possible to set up trigger orders to be immediately executed whenever Aave is at a specific target price, which you can use to execute a strategy.
Some exchanges have automatic recurring orders that will automatically purchase more Aave at a specified interval, e.g. each week or month. This lets you take advantage of dollar cost averaging over time.
After you buy
Where to store your Aave
To have easy access to your AAVE tokens, you can keep them in the hot account in the exchange in which you purchased the tokens. It is possible to transfer them to a hot account you control in another exchange at a later time. Be aware that hot wallets are connected to the internet, and therefore, are susceptible to theft, hacking, and malware.
Cold wallets, in contrast, are specially-designed devices that do not connect to the internet. They're the safest way to store crypto. However, it's a less convenient option for active traders.