Apple (NASDAQ: AAPL) is a byword for luxury and exclusivity in the technology world. Let's take a look at how you can invest in Apple shares from New Zealand.
About the company
Apple overview
Founded by visionary Steve Jobs and the first US company valued above US$1 trillion, Apple is a revolutionary brand that has turned the world of technology upside down with some of the most iconic inventions of the century, including the iPod, iPhone and the iOS operating system. Rumors persist of their intention to release an electric, self-driving car in competition with Tesla.

On website
Superhero
Highlights
Open an account with just NZ$100 and start investing today with a $5 flat-free brokerage ($0 on US shares) on share trades.
Buy and sell US shares & ETFs with $0 brokerage plus trade unsettled funds.
Enjoy real-time FX transfers.

On website
Tiger Brokers
Highlights
Enjoy zero transaction fees on AU and US shares 4 times every month, for life.
Access to ASX, US & HK stocks trading, ETFs, and US options trading.
Get easy access to global markets and low commissions.
Know the latest updates and stay on top of your investments with Tiger Brokers' free market data.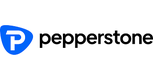 On website
80.9% of retail investor accounts lose money when trading CFDs
Pepperstone CFD
Highlights
Razor sharp pricing from multiple Tier 1 banks with consistently competitive spreads.
Low forex, no deposit & withdrawal fee, and no inactivity fee.
Regulated by ASIC, BaFin, CMA, CySEC, DFSA, FCA, and SCB.
Compare brokers and their commissions, tradable assets, markets, and more using Finty.
Step 1: Pick a broker
An online broker is the intermediary between you and the buyer or seller of the shares you're trading. There are hundreds available online, all with different offerings.
Some of these include:
Commission-free trading
A lot of platforms giving access to US shares offer this feature. The cost of share trading can add up, and not having to pay commission can really save you money.
Fractional share investing
Fractional share investing means you can buy a part of a share rather than the whole thing. Investing with fractional shares also means market fluctuations affect you less strongly than if you buy full shares.
Easy-to-use trading platform
Trading in shares needn't be complicated, so keep an eye out for a trading platform that is straightforward to use. If you're new to trading, educational content and a demo trading account would be useful too.
Research and reporting
Look for a platform that has a solid research and reporting section that can give you important information about Apple, including company overview, price history, recommendations and price forecasts.
Step 2: Fund your account
The next thing you need to do is to add funds to your account, which some brokers will require you to do in order to validate and activate your account. Remember that it can take several days for your funds to clear when opening a new account.
Step 3: Decide how much to invest
It's important to have a strategy around how much money you want to invest. Fractional investing means you don't need to sink a lot of cash into your investment in one go. You can also lower the cost by slowly building up your portfolio in the dips and avoiding buying in peaks.
Step 4: Shares or an ETF?
You can also spread the risk through an Exchange Traded Fund or ETF, which is a product that is pegged to the value of a whole sector's market or a commodity rather than a specific company. This is safer because it is less likely to fluctuate wildly, but it also means that you are less likely to significantly beat the market either.
ETFs with exposure to Apple include SPDR S&P 500 ETF Trust (SPY), Invesco QQQ Trust (QQQ), iShares Core S&P 500 ETF (IVV), and Vanguard S&P 500 ETF (VOO).
Step 5: Decide your order type
Simply put, orders tell your broker how to behave.
Market orders are the simplest form of order and are literally just instructions to make a trade at the price the market is at that moment. Remember though, that markets move quickly, and the price you trade at may be slightly different from what you end up paying. Your Apple shares might have gone up or down in that time. For example, you place a buy order for Apple shares at US$125 but by the time the order executes the shares are trading at US$123.
Limit order
For buy-limit orders, execution only happens at the nominated price or lower. For example, you may want to purchase Apple stock for no more than US$120. Submit a limit order for that amount and it will only be executed if the Apple share price falls to US$120 or below.
Stop limit
This type of order means your shares are sold at a specific price or higher. Let's say you want to sell your Apple shares at US$130 a share. When the shares reach that price, your stop limit order executes.
Stop loss
You set a price at which you decide it is no longer worth holding your shares. Let's say for example you nominate US$100 as the price at which you will sell your Apple shares. If the price drops to that level, your stop loss order will execute.
Step 6: Place your order
Once you've made all your choices, it's time to execute your order. This is as easy as configuring your order and pressing a button.
Share prices can be volatile. If you haven't set up a stop loss, then you need to keep up to date with Apple-related stories that might affect their share price. Rumors, product releases — Apple typically has a predictable release cadence for software and hardware — investor reports, world news, and quarterly profits. Every one of these can affect the value of your investment, and make it worthwhile to sell your shares or buy more.
It may also be worthwhile tracking the performance of other tech companies like Amazon (NASDAQ: AMZN), Facebook (NASDAQ: FB), Google (NASDAQ: GOOG), Microsoft (NASDAQ: MSFT), and Netflix (NASDAQ: NFLX), especially since Apple is increasingly diversified across industries and services.
Disclaimer: We put our customer's needs first. The views expressed in this article are those of the writer's alone and do not constitute financial advice. Advertisers cannot influence editorial content. However, Finty and/or the writer may have a financial interest in the companies mentioned. Finty is committed to providing factual, honest, and accurate information that is compliant with governing laws and regulations. Do your own due diligence and seek professional advice before deciding to invest in one of the products mentioned. For more information, see Finty's editorial guidelines and terms and conditions.