Facebook Inc (NASDAQ: FB) is the world's most popular social media platform. It is a US-based multinational technology company with headquarters in Menlo Park, California. Facebook was founded in 2004 by a group of roommates and students at Harvard University. One of them, Mark Zuckerberg, remains Chairman & Chief Executive Officer to this day.
Want to buy into the social media giant? Here's your complete guide to buying Facebook shares from New Zealand.
About the company
Facebook overview
Founded in 2005 by Mark Zuckerberg, Facebook has offices in Menlo Park, CA. The company launched its IPO in May 2012, with a listing price of $38. The company's advertising model brings in significant revenue streams, with the company earning $85.9 billion in revenues in 2020. Facebook has been acquisitive, spending billions on Whatsapp, Instagram, and Oculus VR — among others — to defend its dominant position in social media.

On website
Superhero
Highlights
Open an account with just NZ$100 and start investing today with a $5 flat-free brokerage ($0 on US shares) on share trades.
Buy and sell US shares & ETFs with $0 brokerage plus trade unsettled funds.
Enjoy real-time FX transfers.

On website
Tiger Brokers
Highlights
Enjoy zero transaction fees on AU and US shares 4 times every month, for life.
Access to ASX, US & HK stocks trading, ETFs, and US options trading.
Get easy access to global markets and low commissions.
Know the latest updates and stay on top of your investments with Tiger Brokers' free market data.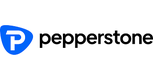 On website
80.9% of retail investor accounts lose money when trading CFDs
Pepperstone CFD
Highlights
Razor sharp pricing from multiple Tier 1 banks with consistently competitive spreads.
Low forex, no deposit & withdrawal fee, and no inactivity fee.
Regulated by ASIC, BaFin, CMA, CySEC, DFSA, FCA, and SCB.
Step 1: Select a broker
There are many online brokers that offer different options. When choosing a broker, there are some important features you should look out for. These are some of the key features to look for when choosing a broker.
Commission-free trading
Many US share trading platforms offer this option. It is possible to save money on share trading by not paying commissions.
Fractional share investment
Fractional share investment means that you can buy a portion of a share, rather than the entire thing. This may be worth considering as Facebook shares can be quite expensive.
Simple-to-use trading platform
It doesn't have to be difficult to trade shares. Keep an eye out for a platform that is simple to use.
Research and analyst's notes
You should look for platforms that have a strong research and reporting section. This section can provide you with important information about Facebook such as company overview, price history and recommendations, and even price forecasts.
Step 2: Fund your account
Next, deposit funds into your account. If you just opened a trading account, it might take some time before the funds clear so you can trade.
Step 3: Decide how much to invest
Fractional share investing is a great option as it allows you to start small and take on less risk. This also means you can make more money by buying in at low prices so your total cost is lower.
Step 4: Buy into an ETF or buy shares
You can either purchase shares and then own them directly or invest in ETFs. An ETF is less appealing to active traders since they have less control over allocation, but ETFs have the benefit of a lower risk profile. Many Exchange Traded Funds (ETFs) — like Vanguard Communication Services ETF (VOX), iShares Global Comm Services ETF (IXP), and ProShares Ultra Technology (ROM) — have exposure to Facebook.
Step 5: Configure your order
You can customise what you buy and for how much. There are many order types. These are the main order types:
Market order
Order to purchase/sell shares instantly. This ensures that the order is executed immediately, but does not guarantee the price.
Let's suppose Facebook shares trade at US$355. The price of Facebook shares drops to US$352 after you place a purchase order. The price of your purchase will be lower. The same applies to price increases.
Limit order
Execution-only orders for buy limit orders are executed at the price quoted or less. You may wish to buy Facebook stock at a price of US$350. You can submit a limit order for this amount. It will only be executed if Facebook shares fall to US$ 350 or less.
Stop limit
This type of order allows you to sell your shares at a certain price if the share price starts dropping. Let's suppose you want to sell your Facebook shares if the price falls to US$352 per share. Your stop limit order is executed if the shares drop to this price.
Stop loss
Another mechanism aimed at preventing you taking a hit on your shares if the price drops. You nominate a price at which you want to sell your Facebook shares, for example, US$350 per share. Your stop loss order will be executed if the price falls to that level but your order will be filled at the next available market price, meaning your shares could sell for below US$350.
Step 6: Place your order
After you've chosen a broker and funded your account according to the amount you want to invest, and determined how you will invest your Facebook shares based upon the order type, you can place your order. This is usually done with a click of a button.
Once you have bought a share, you need to keep an eye on your investment and its performance.
Facebook's share price and company performance
Whether you invest in shares for speculation or to hold your investment over the long term, it is necessary to watch company performance. Those who invest with the idea of benefiting from stock price fluctuations need to keep a constant watch over price movements as well as business performance.
Watch global regulatory developments
Regulatory issues have been brewing globally for Facebook for a while, especially in the antitrust and content moderation areas. Developments in these areas are worth watching if you plan on holding Facebook long.
Competition
After Facebook, YouTube is the most popular social media platform in the world with 2.291 million monthly active users. Tiktok is also taking considerable market share, particularly within the key younger demographic.
In terms of competing for ad revenue, Alphabet (NASDAQ: GOOG) and Facebook control more than 50% of the digital advertising market in the U.S.
Besides Google and Facebook, the trend in rising advertising rates can benefit Pinterest (NYSE: PINS), fuboTV (NYSE: FUBO), and Disney (NYSE: DIS).
Disclaimer: We put our customer's needs first. The views expressed in this article are those of the writer's alone and do not constitute financial advice. Advertisers cannot influence editorial content. However, Finty and/or the writer may have a financial interest in the companies mentioned. Finty is committed to providing factual, honest, and accurate information that is compliant with governing laws and regulations. Do your own due diligence and seek professional advice before deciding to invest in one of the products mentioned. For more information, see Finty's editorial guidelines and terms and conditions.