The rise in online share trading has given New Zealanders easy access to US markets, often with no commission on trades. We'll show you how you can buy Microsoft (NASDAQ: MSFT) shares from these shores.
About the company
Microsoft overview
Founded by Bill Gates and Paul Allen in 1975, by the mid-1980s Microsoft started to dominate the personal computer operating system market and today is best known for its wide range of software, personal computers and consumer electronics.

On website
Superhero
Highlights
Open an account with just NZ$100 and start investing today with a $5 flat-free brokerage ($0 on US shares) on share trades.
Buy and sell US shares & ETFs with $0 brokerage plus trade unsettled funds.
Enjoy real-time FX transfers.

On website
Tiger Brokers
Highlights
Enjoy zero transaction fees on AU and US shares 4 times every month, for life.
Access to ASX, US & HK stocks trading, ETFs, and US options trading.
Get easy access to global markets and low commissions.
Know the latest updates and stay on top of your investments with Tiger Brokers' free market data.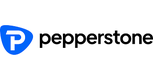 On website
80.9% of retail investor accounts lose money when trading CFDs
Pepperstone CFD
Highlights
Razor sharp pricing from multiple Tier 1 banks with consistently competitive spreads.
Low forex, no deposit & withdrawal fee, and no inactivity fee.
Regulated by ASIC, BaFin, CMA, CySEC, DFSA, FCA, and SCB.
Compare trading platforms on Finty. Check broker commissions, tradable assets, markets, indices, and more before opening an account.
Step 1: Choose a broker
You will need to find an online broker that gives you access to US markets. Fortunately, there are plenty you can access from New Zealand. Next, you will want to consider what features you are looking for from the broker.
Some features to consider include:
Commission-free trading
A lot of platforms giving access to US shares offer this feature. The cost of share trading can add up, and not having to pay commission can really save you money.
Fractional share investing
Fractional share investing means you can buy a part of a share rather than the whole thing. Because Microsoft shares can be expensive, this may be something to consider.
Easy-to-use trading platform
Trading in shares needn't be complicated, so keep an eye out for a trading platform that is straightforward to use. Educational guides and the option to use a demo trading account are also beneficial for new investors just getting started.
Research and reporting
Look for a platform that has a solid research and reporting section that can give you important information about Microsoft, including company overview, price history, recommendations and price forecasts.
Educational tools
Most platforms have some sort of educational tools about share trading. The better ones can be quite comprehensive and really help build your trading knowledge.
Step 2: Fund your account
You will need to fund your account to buy Microsoft shares. It's important to keep in mind, however, that funds will take time to clear, so you won't be able to start trading straight away.
Step 3: Decide on the amount you wish to invest
As a beginner, it might be an idea to first test the waters by starting with a fractional share. This technique also means you'll continue to make a profit even when shares are dipping as it allows you to buy in at the average price.
Step 4: Choose between buying shares or invest in an ETF
As a beginner, it is important to realise that you can either buy a share or invest in an Exchange Traded Fund (ETF). An ETF is more diversified, but as with all safe investments, it's much less interesting than watching a share that is active on the market.
ETFs with exposure to Microsoft in their allocation include SPDR S&P 500 ETF Trust (SPY), Invesco QQQ Trust (QQQ), iShares U.S. Technology ETF (IYW), and Vanguard Information Technology ETF (VGT).
Step 5: Set up your order
There are a number of order types that can be used to customise when you buy each share and for how much. The different order types include:
Market order
A market order is an order that can be bought or sold as soon as it is given, at the market price available at the time. But the price you seek may not be the price you get. For example, you may place an order to buy Microsoft stock at US$210. By the time the trade executes, the price may have dropped to US$207, or increased to US$215.
Limit order
For buy limit orders, execution-only happens at the nominated price or lower. For example, you may want to purchase Microsoft shares for no more than US$245 a share. Submit a limit order for that amount and it will only be executed if the Microsoft share price falls to US$245 or below.
Stop limit
This type of order means your shares are sold at a specific price or higher. Let's say you want to sell your Microsoft shares at US$255 a share. When the shares reach that price, your stop limit order executes.
Stop loss
You set a price at which you decide it is no longer worth holding your shares. Let's say for example you nominate US$220 as the price at which you will sell your Microsoft shares. If the share price drops to that level, your stop loss order will execute.
Step 6: Place an order
Once you have chosen a broker, how you wish to invest, and the type of order, it's time to place it through your broker.
Now you have placed your order, it's important to monitor the performance of your share. This includes watching for changes, news and announcements surrounding Microsoft, as this can all affect the performance of your share. After all, the share market is often a volatile and sensitive place.
Other tech companies to track — that are like Microsoft — include Amazon (NASDAQ: AMZN), Apple (NASDAQ: AAPL), Facebook (NASDAQ: FB), Google (NASDAQ: GOOG), and Netflix (NASDAQ: NFLX).
Disclaimer: We put our customer's needs first. The views expressed in this article are those of the writer's alone and do not constitute financial advice. Advertisers cannot influence editorial content. However, Finty and/or the writer may have a financial interest in the companies mentioned. Finty is committed to providing factual, honest, and accurate information that is compliant with governing laws and regulations. Do your own due diligence and seek professional advice before deciding to invest in one of the products mentioned. For more information, see Finty's editorial guidelines and terms and conditions.