Online trading platforms that offer New Zealanders access to US markets means it's now easy to buy Amazon shares from these shores.
Find out the step-by-step process of how you can add shares of Amazon (NASDAQ: AMZN) to your portfolio in our guide.
About the company
Amazon overview
Based in Seattle, Washington, Amazon is an US multinational technology company formed by Jeff Bezos in 1994. Originally an online marketplace for books, today it focuses on digital streaming, e-commerce, cloud computing and artificial intelligence.

On website
Superhero
Highlights
Open an account with just NZ$100 and start investing today with a $5 flat-free brokerage ($0 on US shares) on share trades.
Buy and sell US shares & ETFs with $0 brokerage plus trade unsettled funds.
Enjoy real-time FX transfers.

On website
Tiger Brokers
Highlights
Enjoy zero transaction fees on AU and US shares 4 times every month, for life.
Access to ASX, US & HK stocks trading, ETFs, and US options trading.
Get easy access to global markets and low commissions.
Know the latest updates and stay on top of your investments with Tiger Brokers' free market data.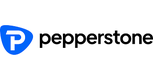 On website
80.9% of retail investor accounts lose money when trading CFDs
Pepperstone CFD
Highlights
Razor sharp pricing from multiple Tier 1 banks with consistently competitive spreads.
Low forex, no deposit & withdrawal fee, and no inactivity fee.
Regulated by ASIC, BaFin, CMA, CySEC, DFSA, FCA, and SCB.
Step 1: Choose a broker
There are plenty of online brokers to choose from, offering different options. There are some key features to look for when choosing a broker. Some of these include:
Commission-free trading
A lot of US share trading platforms offer this feature. The cost of share trading can add up, and not having to pay commission can really save you money.
Fractional share investing
Fractional share investing means you can buy a part of a share rather than the whole thing. Because Amazon shares are expensive, this may be something to consider.
Easy-to-use trading platform
Trading in shares needn't be complicated, so keep an eye out for a trading platform that is straightforward to use.
Research and reporting
Look for a platform that has a solid research and reporting section that can give you important information about Amazon, including company overview, price history, recommendations and price forecasts.
Education section
Most platforms will offer an educational section which can teach you the ins and outs of share trading.
Step 2: Fund your trading account
Next, place funds in your account. However, if you have just opened you trading account, beware it may take some time for the funds to clear before you can start trading.
Step 3: Decide how much you want to invest
The chance for fractional share investing in a real bonus here, because Amazon shares cost thousands of US dollars each. Fractional investing means you can start small with much reduced risk. It also means that you can yield more profit over time by buying in when prices falter so that your average total cost is reduced.
Step 4: Decide whether to buy shares or invest in an ETF
You can purchase shares directly and own them, or you can choose to invest in an Exchange Traded Fund (ETF) that includes Amazon shares, for example SPDR S&P 500 ETF Trust (SPY), Invesco QQQ Trust (QQQ), iShares Core S&P 500 ETF (IVV), and Vanguard S&P 500 ETF (VOO). The latter is similar to a mutual fund and is a more diversified option that can be great in some circumstances. They are not usually so interesting to active traders, because you have less control over where your money goes.
Step 5: Set up your order
There are different order types which can be used to customise what you buy and how much you buy it for. The main different order types are:
Market order
An order to buy/sell shares immediately. This guarantees the execution of the order, but not the price.
Let's say Amazon shares are trading at US$3,200. You place a buy order but by the time the order executes the price has dropped to US$3,150. Your purchase will go through at a lower price. The same principle applies for price rises.
Limit order
For buy limit orders, execution only happens at the nominated price or lower. For example, you may want to purchase Amazon stock for no more than US$3,100. Submit a limit order for that amount and it will only be executed if the Amazon share price falls to US$3,100 or below.
Stop limit
This type of order means your shares are sold at a specific price or higher. Let's say you want to sell your Amazon shares at US$3,300 a share. When the shares reach that price, your stop limit order executes.
Stop loss
You set a price at which you decide it is no longer worth holding your shares. Let's say for example you nominate US$3,000 as the price at which you will sell your Amazon shares. If the price drops to that level, your stop loss order will execute.
Step 6: Place the order
Once you have chosen a broker, funded your account based on the amount you wish to invest and decided how to invest in your Amazon shares based on the order type, it's time to place the order. This will normally happen at the click of a button.
Once you have your Amazon shares, it's important to monitor their performance on the market.
Share value can be positively or negatively impacted by news surrounding Amazon. Keep an eye on things such as company results and announcements, competitor activity, employee job satisfaction reports, and developments in the tech world.
Track how other tech companies perform to compare against Amazon (also useful if you want to diversify into other companies). Companies like Amazon include Apple (NASDAQ: AAPL), Alphabet (NASDAQ: GOOG), Facebook (NASDAQ: FB), and Netflix (NASDAQ: NFLX). More specifically in e-commerce, keep an eye on Shopify (NASDAQ: SHOP), Mercado Libre (NASDAQ: MELI), Jumia (NYSE: JMIA), and Coupang (NYSE: CPNG).
Disclaimer: We put our customer's needs first. The views expressed in this article are those of the writer's alone and do not constitute financial advice. Advertisers cannot influence editorial content. However, Finty and/or the writer may have a financial interest in the companies mentioned. Finty is committed to providing factual, honest, and accurate information that is compliant with governing laws and regulations. Do your own due diligence and seek professional advice before deciding to invest in one of the products mentioned. For more information, see Finty's editorial guidelines and terms and conditions.