Chainlink (LINK) is both a cryptocurrency and a technology platform that connects off-chain data with blockchains.
Uses hybrid smart contracts in order to integrate on-chain code and off-chain data infrastructure.
Chainlink tokens are used for paying Chainlink network operators for the retrieval and preparation of off-chain data and for performing computations.
Since its creation in 2017, Chainlink has surged on the back of the DeFi trend.
If you want exposure to the DeFi and the future of finance, here's everything you need to know about how to buy Chainlink in New Zealand.
Not sure which exchange to use?
Where to buy Chainlink

On website
Swyftx
Highlights
Receive $10 worth of BTC when you sign up and verify your account.
Trade over 260 assets on Swyftx including Bitcoin, Ethereum, Ripple and Litecoin as well as DeFi coins such as UniCoin.
Deposit or withdraw funds from your account using several payment methods (PayID, OSKI, POLi or bank transfers).
New to Crypto? Try Swyftx's demo mode, it allows you to mock trade with no financial risk while you learn the ropes of crypto trading.
---
Pros
Trade more than 300 crypto assets through the Swyftx platform.
Offers tight spreads and low trading fees.
Get support within 5 minutes through their live chat.
Practice trading with a demo mode.
Cons
Lacks access to advanced trading markets.

On website
Easy Crypto
Highlights
The first crypto broker in New Zealand to offer a 100% funds safety guarantee on every order.
Full custodial control over your crypto at all times.
Convert easily and quickly between cryptocurrencies.
---
Pros
Simple and easy-to-navigate interface.
There is a wide range of cryptocurrencies available.
Includes tracker which shows your portfolio's performance.
Cons
High transaction fees compared to other exchanges.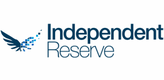 On website
Independent Reserve
Highlights
Instant deposits 24/7 via Osko/PayID.
Fee-free deposits are available. Trading fees from 0.5% down to 0.02%.
Invest in crypto for your SMSF and get detailed reporting for ATO compliance.
---
Pros
Automate your cryptocurrency trading strategy with Independent Reserve's AutoTrader feature.
Its built-in tax calculator makes it easier to file your tax return.
ISO certified and has an AUSTRAC license.
Cons
It has a limited number of supported coins compared to other exchanges.
First time buying?
How to buy Chainlink
Step 1: Choose an exchange where you can buy Chainlink
Chainlink's digital asset, LINK, is available on a variety of crypto exchanges. Exchanges are the most convenient way to buy cryptocurrency.
There are a number of things to consider when making comparisons between exchanges. Check what the maker and takers fees are (or the spread if there are none). Another important cost to check is the fee to deposit and withdraw fiat currency.
On Finty we only list trusted exchanges with a proven track record. Whether you choose to buy Chainlink with one of the exchanges listed here or on another one, it's still important that its security protocols are solid. Look for things like two-factor authentication and insurance on crypto assets kept on the exchange.
Step 2: Get verified
If you decide to sign up for an account with a crypto exchange, you usually have to provide personal information such as your name, phone number, and email address. Additional information may be required. Exchanges ask for these data in order to comply with regulations.
You can prove your identity using any valid photo ID. Verification is handled automatically and usually only takes around 5 minutes. Once your identity has been verified, you can begin trading.
Step 3: Set a budget for yourself
Since cryptocurrency is a volatile asset class, be sure to only invest funds that you are comfortable with potentially losing.
Step 4: Fund your account
You can deposit funds — fiat currency such as NZD — into your trading account in a number of ways. Depending on the exchange, you could fund your account with a bank transfer, debit card, or credit card. PayPal may also be available. If you're using a debit or credit card, you'll probably be charged a transaction fee.
If you already own crypto in a separate wallet, you can transfer that to a wallet at the exchange and trade it.
Step 5: Buy Chainlink (LINK)
If you aren't concerned about price slippage, you can use a market order (often referred to as an instant buy). If you want to be more strategic, most exchanges also have trigger orders that are executed when LINK reaches a specified price.
Some exchanges let you configure an automated recurring order to purchase additional LINK at regular intervals, for example, weekly or monthly. This can help you to average down the cost of LINK over a prolonged period of time.
After you buy
Where to store your Chainlink
To help you access your LINK tokens easily, you can keep them in a wallet at the exchange from which you bought them. You can transfer them to another wallet later if you want. Take note that although convenient, hot wallets, being connected to the internet, are more vulnerable to loss through hacking or malware on your machine.
Cold wallets, on the contrary, aren't connected to the internet. These are the safer way to store your crypto, but you won't be able to access the crypto on the device if you lose your unique key.