Filecoin is a distributed cloud storage network for data.
Filecoin enables anyone to monetise their open hard drive space and become a storage provider.
The Filecoin token was developed to allow users to distribute and store data on the network without transacting in fiat currency.
Ready to buy Filecoin? Here's a step-by-step guide covering where and how you can buy Filecoin today from New Zealand.

On website
Swyftx
Highlights
Receive $10 worth of BTC when you sign up and verify your account.
Trade over 260 assets on Swyftx including Bitcoin, Ethereum, Ripple and Litecoin as well as DeFi coins such as UniCoin.
Deposit or withdraw funds from your account using several payment methods (PayID, OSKI, POLi or bank transfers).
New to Crypto? Try Swyftx's demo mode, it allows you to mock trade with no financial risk while you learn the ropes of crypto trading.
---
Pros
Trade more than 300 crypto assets through the Swyftx platform.
Offers tight spreads and low trading fees.
Get support within 5 minutes through their live chat.
Practice trading with a demo mode.
Cons
Lacks access to advanced trading markets.

On website
Easy Crypto
Highlights
The first crypto broker in New Zealand to offer a 100% funds safety guarantee on every order.
Full custodial control over your crypto at all times.
Convert easily and quickly between cryptocurrencies.
---
Pros
Simple and easy-to-navigate interface.
There is a wide range of cryptocurrencies available.
Includes tracker which shows your portfolio's performance.
Cons
High transaction fees compared to other exchanges.

On website
Uphold Crypto
Highlights
Invest in 110+ coins including the majors, altcoins, and stablecoins with 0% commission.
Ability to trade crypto against other assets like foreign currency and commodities.
Stake a range of coins with competitive yields.
---
Pros
Open an account in less than a minute.
Low deposit requirement and commission-free trading.
Option to trade fiat currencies and precious metals.
Cons
High spreads on low-liquidity assets.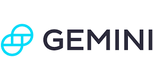 On website
Gemini Exchange
Highlights
Gemini Exchange makes it simple to research the crypto market, buy bitcoin and other cryptos, and build a portfolio for the future of money.
Set recurring buys and dynamic price alerts.
All crypto held online in Gemini's exchange wallet is insured and it uses the best-in-industry cold storage coverage with leading insurance providers.
---
Pros
Suitable for both beginner and advanced traders.
Supports multiple fiats and cryptocurrencies.
You can earn interest on your cryptocurrency balances.
Its mobile apps are highly rated.
Cons
The fee structure can be expensive for both small trades and higher volume trades.
Step 1: Pick an exchange that sells Filecoin
Filecoin may not be one of the best-known coins, but many of the best cryptocurrency exchanges have listed it. When comparing exchanges, the primary aspects to take into consideration are its security and how much it costs to trade (e.g. deposit and withdrawal fees, maker and taker fees).
Step 2: Register an account
Once you have chosen an exchange to buy Filecoin, you will need to open an account and then confirm your identity. Details you'll likely need to provide include your name, date of birth, and street address. Additional proof of identity — a copy of your driving licence, passport, or another government-issued ID — may be required to confirm that you are who you claim to be. While it can be frustrating, it does help secure your account.
Step 3: Transfer funds
You can transfer funds into your account in several ways. Transferring fiat currency from your bank account is a popular option. Many exchanges also accept credit or debit cards, PayPal, POLi, etc. Bear in mind that it may be several days before funds are cleared into your account and available to use. You may also be able to fund your account using cryptocurrency, if you have some in a wallet.
Step 4: Decide how much to spend
Set yourself a budget for investing in Filecoin and never invest any more than you can afford to lose. This is especially true of crypto investing given its volatility.
Step 5: Buy Filecoin
Now that your account has been set up and funded, you can place an order to purchase some Filecoin. You may be able to set up a recurring order that will automatically buy more Filecoin on a regular basis, e.g. buy $100 of Filecoin on the first of every month. Some exchanges provide stop and limit orders to give you better control over your investing.
Where to store your Filecoin
The easiest place to store your Filecoin is in the wallet provided by the exchange where you bought it. However, you do not have to keep it there. You could transfer it to another wallet at a different exchange or, if you have security concerns, transfer it to a hardware or cold wallet.