Airbnb Inc (NASDAQ: ABNB) is a US company that created an online marketplace for mainly holiday rentals and homestays. The company was founded in 2008 and is based in San Francisco, California.
Airbnb went public in December 2020 at US$68 per share. This is an New Zealander's guide to investing in this company.
About the company
Airbnb overview
Airbnb operates as a P2P (person-to-person) rental site that acts as a broker, earning a commission, by advertising and executing transactions. This has enabled private and commercial property owners around the globe, to rent out their properties, and even spare rooms.
Airbnb has 2.9 million hosts worldwide, in over 100,000 cities in 220 countries. Worldwide, there are over 7 million Airbnb listings and around 14,000 new hosts are joining the platform monthly in 2021. The company reported a revenue of US$ 3.378 billion in 2020.
The curtailments on travel and tourism across the globe during the pandemic devastated the travel and tourism industries and Airbnb's business operations. The company is now recovering, with the lifting of travel restrictions across the globe.
Airbnb subsidiaries include HotelTonight and Luxury Retreats International Inc.

On website
Superhero
Highlights
Open an account with just NZ$100 and start investing today with a $5 flat-free brokerage ($0 on US shares) on share trades.
Buy and sell US shares & ETFs with $0 brokerage plus trade unsettled funds.
Enjoy real-time FX transfers.

On website
Tiger Brokers
Highlights
Enjoy zero transaction fees on AU and US shares 4 times every month, for life.
Access to ASX, US & HK stocks trading, ETFs, and US options trading.
Get easy access to global markets and low commissions.
Know the latest updates and stay on top of your investments with Tiger Brokers' free market data.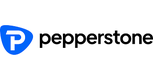 On website
80.9% of retail investor accounts lose money when trading CFDs
Pepperstone CFD
Highlights
Razor sharp pricing from multiple Tier 1 banks with consistently competitive spreads.
Low forex, no deposit & withdrawal fee, and no inactivity fee.
Regulated by ASIC, BaFin, CMA, CySEC, DFSA, FCA, and SCB.
Step 1: Select a broker
There are many online brokers that offer different options. When choosing a broker, there are several key points to consider. These are some of the key features to look for when choosing a broker.
Commission-free trading
Many US share trading platforms offer this option. It is possible to save money on share trading by not paying commissions.
Fractional share investment
Fractional share investment means that you can only buy a portion of a share, rather than the entire thing. This may be worth considering as Airbnb shares can be quite expensive.
A user-friendly trading platform
It doesn't have to be difficult to trade shares. Keep an eye out for a platform that is simple to use.
Research, analysis, and reporting
You should look for platforms that have a strong research and reporting section. This section can provide you with important information about Airbnb such as company overview, price history and recommendations, and even price forecasts.
Educational resources
Many platforms offer an educational section that teaches you all about share trading.
Step 2: Fund your trading accounts
Next, deposit funds into your account. If you just opened a trading account, it might take some time before the funds clear so you can trade.
Step 3: Decide how much to invest
Fractional share investing is a great option, as Airbnb shares can be expensive. Fractional investing allows you to start small and take on less risk. This also means you can make more money by buying in at low prices so your total cost is lower.
Step 4: Invest in an ETF or buy shares
You can either purchase shares and then own them directly or invest in Exchange Traded Funds (ETFs). This is similar to a mutual fund and can be great in certain circumstances. These funds are less appealing to active traders because they have less control over the money's destination.
Many ETFs have exposure to Airbnb including SoFi Gig Economy ETF (GIGE), Vanguard Total Stock Market ETF (VTI), and Vanguard Growth ETF (VUG).
Step 5: Set up your order
You can customize what you buy and for how much. There are many order types. These are the main ones in common use.
Market order
Order to purchase/sell shares instantly. This ensures that the order is executed immediately, but does not guarantee the price.
Let's suppose Airbnb shares trade at US$170. The price of Airbnb shares drops to US$166 after you place a purchase order. The price of your purchase will be lower. The same applies to price increases.
Limit order
Execution-only orders for buy limit orders are executed at the price quoted or less. You may wish to buy Airbnb stock at a price of US$165. You can submit a limit order for this amount. It will only be executed if Airbnb shares fall to US$165 or less.
Stop limit
This type of order allows you to sell your shares at a certain price if the share price starts dropping. Let's suppose you want to sell your Airbnb shares if the price falls to US$160 per share. Your stop limit order will execute automatically if the shares drop to this price.
Step 6: Place your order
After you've chosen a broker and funded your account according to the amount you want to invest, and determined how you will invest your Airbnb shares based upon the order type, you can place your order. This is usually done with a click of a button.
Once you buy shares, it is necessary to keep an eye on your investment and watch how the share as well as the company performs.
Monitor Airbnb's performance and share price
Whether you are buying shares with a speculative motive or as long term investments, you must watch company performance and industry trends.
Airbnb is popular among institutional investors (funds).
Track industry trends and Airbnb competitors
Airbnb's closest competitor with a similar platform is Vrbo. Other competitors include Booking.com, Tripadvisor, Agoda, Expedia Group subsidiaries including Stayz, TravelMob and Bookabach, TUI Villas, FlipKey, TravelStaytion, Tripping.com (HomeToGo), and Plum Guide. Not all of these, however, are holiday rental marketplaces. HotelsCombined and other hotel and travel sites also compete with Airbnb.
Airbnb is encroaching into the market typically associated with hotel brands like Hyatt Hotels (NYSE: H), Marriott International (NASDAQ: MAR), Hilton (NYSE: HLT) and other hotel chains who are investing in their offering to head off Airbnb's threat.
Disclaimer: We put our customer's needs first. The views expressed in this article are those of the writer's alone and do not constitute financial advice. Advertisers cannot influence editorial content. However, Finty and/or the writer may have a financial interest in the companies mentioned. Finty is committed to providing factual, honest, and accurate information that is compliant with governing laws and regulations. Do your own due diligence and seek professional advice before deciding to invest in one of the products mentioned. For more information, see Finty's editorial guidelines and terms and conditions.