Alibaba Group Holding Limited (NYSE: BABA), sometimes referred to as the Alibaba Group or Alibaba.com, is a Chinese multinational technology company that specialises in e-commerce, retail, Internet, and technology. It was founded in 1999 and is headquartered in Hangzhou.
Alibaba went public in 2014 on the New York Stock Exchange. Later, in 2019 it obtained a secondary listing in the Stock Exchange of Hong Kong (HKG: 9988) opening up access to investors in mainland China. As a result, Alibaba stock can be traded almost around the clock.
This is your complete guide to buying shares in Alibaba from New Zealand.
About the company
Alibaba overview
Although originally seen as China's answer to Amazon (NASDAQ: AMZN), post IPO, the company has grown exponentially, expanding its range of both products and services.
Alibaba's service based e-commerce model is similar to the eBay (NASDAQ: EBAY) business model which enables users to buy and sell goods on its platforms. The company has three primary businesses: A business to business or B2B e-commerce platform in Alibaba.com, a business-to-consumer or B2C platform in Tmall.com and in Taobao.com, a consumer-to-consumer platform.
Its subsidiaries include AliExpress, Alibaba.com, Trendyol and Lazada Group, which gives it a hold in the sectors of not just e-commerce, but also in department stores, news, multi-screen entertainment and film.

On website
Superhero
Highlights
Open an account with just NZ$100 and start investing today with a $5 flat-free brokerage ($0 on US shares) on share trades.
Buy and sell US shares & ETFs with $0 brokerage plus trade unsettled funds.
Enjoy real-time FX transfers.

On website
Tiger Brokers
Highlights
Enjoy zero transaction fees on AU and US shares 4 times every month, for life.
Access to ASX, US & HK stocks trading, ETFs, and US options trading.
Get easy access to global markets and low commissions.
Know the latest updates and stay on top of your investments with Tiger Brokers' free market data.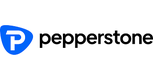 On website
80.9% of retail investor accounts lose money when trading CFDs
Pepperstone CFD
Highlights
Razor sharp pricing from multiple Tier 1 banks with consistently competitive spreads.
Low forex, no deposit & withdrawal fee, and no inactivity fee.
Regulated by ASIC, BaFin, CMA, CySEC, DFSA, FCA, and SCB.
Step 1: Select a broker
There are many online trading platforms to choose from in New Zealand with differences across tradable markets, commission structure, etc. When it comes to selecting who to use, consider these important factors.
Access to US markets
Not every broker in New Zealand has access to the US markets, which is a necessity if you want to buy and sell shares in companies listed on the NYSE, NASDAQ, and similar. Make sure you choose one that does.
Commission-free trading
Many US share trading platforms offer this option. Trading without commissions can help you save money.
Fractional shares investments
Fractional share investment means that you can buy a fraction of the share, and not the entire thing. This is important to remember as Alibaba shares can be expensive.
A user-friendly trading experience
It doesn't have to be difficult to invest in shares. You should look for platforms with an easy-to-use interface.
Research, reporting, analysis and research
Strong reporting and research functions are important for platforms such as share price history and recommendations, analyst reports and price forecasts.
Step 2: Fund your trading account
Next, deposit funds into your account. If you just opened a trading account, note that it may take some time for the funds to clear. Some brokers do not require a minimum deposit to open an account, while others require it. Amounts vary.
Step 3: Decide how much you want to invest in Alibaba
Fractional investing is a good option, as Alibaba shares can be quite expensive. Fractional investing allows you to start small and take on less risk. It is possible to make more money buying at lower prices.
Step 4: Decide between buying shares or investing in an ETF
ETFs, also known as exchange traded funds, are a more diversified way to invest since they invest in a range of companies (generally within a certain theme). However, they are less appealing to active traders because they are managed on your behalf.
Many ETFs have exposure to Alibaba, including KraneShares CSI China Internet ETF (KWEB), SPDR Portfolio Emerging Markets ETF (SPEM), and SPDR S&P China ETF (GXC).
Step 5: Set up the order
You have the option to choose what and how much you wish to purchase. There are many order types. These are the most popular.
Market order
While a market order guarantees your order will be fulfilled immediately, it does not guarantee its exact price.
Let's assume that Alibaba shares are currently trading at US$155, but the price drops to US$154 just before your order has been processed. You will get the shares at the lower price. The same principle applies to price increases.
Stop limit
This type of order allows you to automatically sell your shares at a fixed price. However, if the market is moving quickly against you, the order may not be executed if the price falls past your limit price.
Stop loss
Another way to protect your shares from losing money is to set a stop loss price so you won't lose if the price drops.
Step 6: Purchase shares
After you have selected a broker and funded your account, you can configure and place your order. This can be done easily via the broker's app or website.
When you invest in shares, it becomes necessary to keep track of share price movements as well as the company's performance over time.
Track Alibaba's performance
You can buy shares with a speculative motive or to hold them over the long term. Either way, you must keep an eye on your investment, in terms of price movements as well as company fundamentals and developments.
Watch for developments in key sectors Alibaba plays in
Alibaba is in B2B, B2C, and C2C niches. It also has a stake in cloud computing services, entertainment, and news. When you invest in diversified companies like Alibaba, it is important to watch for developments in multiple sectors and markets in which it has a stake.
For a start, watch how the e-commerce industry performs as economies reopen. What key moves are larger players making? How are they increasing their competitive edge? What steps and measures are other, smaller competitors taking? You will have to watch for movements in the US, Chinese, and SE Asian markets and for key competitor moves around the globe.
Competition
Alibaba dominates the e-commerce and cloud computing services in China just like Amazon (NASDAQ: AMZN) dominates those industries in most other markets around the globe. Besides Amazon, the company also competes with eBay (NASDAQ: EBAY), Qurate Retail Group (NASDAQ: QRTEA), Coupang (NYSE: CPNG), Walmart (NYSE: WMT), and Best Buy (NYSE: BBY).
In China, Alibaba's main competitor in the e-commerce space is JD.com. Chinese e-commerce site Pinduoduo is one of the many smaller national competitors for Alibaba in China.
Disclaimer: We put our customer's needs first. The views expressed in this article are those of the writer's alone and do not constitute financial advice. Advertisers cannot influence editorial content. However, Finty and/or the writer may have a financial interest in the companies mentioned. Finty is committed to providing factual, honest, and accurate information that is compliant with governing laws and regulations. Do your own due diligence and seek professional advice before deciding to invest in one of the products mentioned. For more information, see Finty's editorial guidelines and terms and conditions.