Check your credit score when you want, as often as you like.
Monitor how it changes over time and identify trends.
Get notified when your score has changed.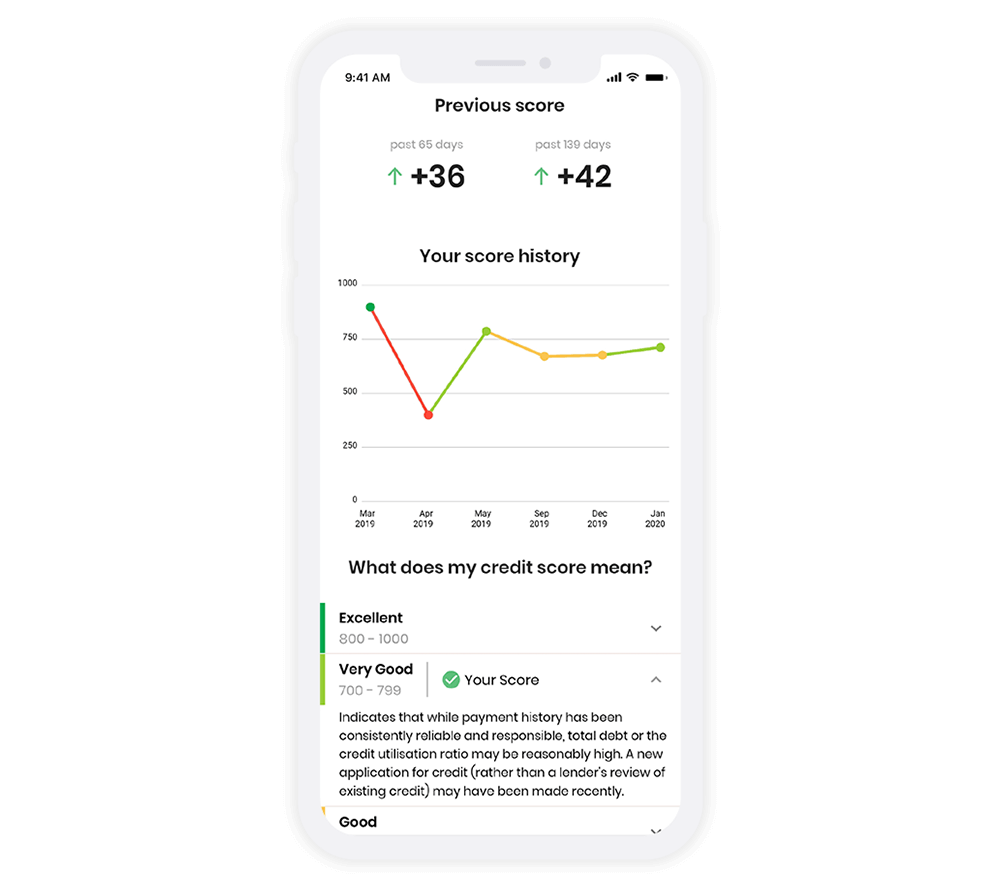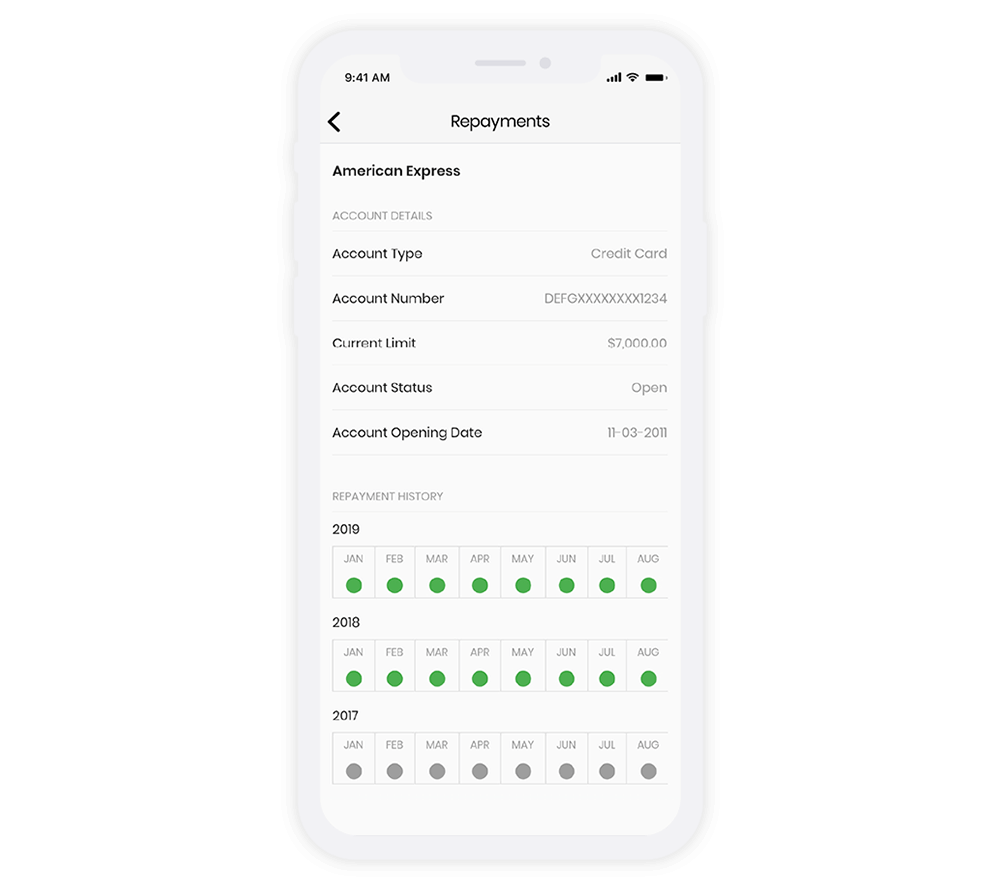 Keep an eye on the accounts listed in your credit report.
Watch out for anything unusual, like applications you didn't make.
Help protect yourself from identity fraud.
Compare credit cards, personal loans, home loans and more.
Apply online using your phone.