On Coinbase's website
Highlights
Store all of your crypto and NFTs in one simple hot wallet.
Supports 1,000's of coins and tokens.
Self-custodial wallet.

On Trezor's website
Trezor
Highlights
A safe way to manage and trade your cryptocurrencies.
Provides an intuitive and convenient interface.
Excellent customer support.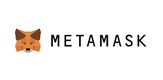 MetaMask
Highlights
Only you have access to your accounts and data.
Used by over 30 million users worldwide.
Mobile apps and browser extension available.

Trust Wallet
Highlights
One of the world's most trusted and secure crypto wallets used by millions.
Buy, sell, exchange, stake over 1,000 coins and tokens.
Apps for Apple and Android.

Ledger
Highlights
Secure crypto assets offline in a cold wallet.
Supports 1000+ popular crypto assets.
Trusted by 4 million customers.