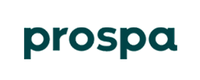 On website
Highlights
Borrow from $150K up to $500K with a 10-minute application, fast decision, and funding possible in 72 hours.
Fixed-term up to 36 months.
Option of no repayments for the first 8 weeks. Terms and Conditions apply.

Highlights
Borrow up to $10M total relationship borrowings.
Either variable or fixed interest rate. The variable interest rate is based on our Judo Market Base Rate.
Choose from monthly, quarterly, half-yearly and seasonal to match your cashflow.

Highlights
Loan amounts from $5,000.
Terms between three and twelve months.
Secured by invoices, stock, equipment or others.
A 72-hour turnaround on a completed application.

ANZ Business Loan Fixed Rate (Secured)
Highlights
Fixed-term for either 2 years or 3 years.
Borrow between $10,000 and $1,000,000.
Choice of repayment frequency to suit your business including monthly, quarterly or annual.

Westpac Secured Business Loan (Variable rate)
Highlights
Loans from $20,000 up to $1,000,000.
No establishment or monthly account keeping fees.
Variable-rate starting from 6.66% p.a. depending on the security offered.

Westpac Unsecured Business Loan
Highlights
Loans from $5,000 up to $250,000.
Repayment frequencies of weekly, fortnightly, or monthly.
No establishment or monthly account-keeping fees.
Fixed interest rates available for 1 - 5 years.

Heritage Bank Fully Drawn Business Loan
Highlights
Variable or fixed rates
Repayment term matched to the cash flow of the business
Preferred minimum amount $20,000, with no maximum

Highlights
Borrow from $5,000 up to $250,000 with no asset required.
12 – 24 month loan terms.
Credit decisions within 24 hours.
No penalty for early repayment.
Lumi Unsecured Business Loan
Highlights
Loans from $5,000 - $300,000.
Repayment periods of 3 - 36 months.
No hidden fees or charges.
No collateral needed for loans up to $150k.

Highlights
Choose from 70+ leading business loan providers.
Loans available between $5,000 and $5,000,000.
Terms from 1 month up to 30 years.

Max Funding Unsecured Business Loan
Highlights
Apply up to $1,000,000.
Receive a pre-approval decision and a personalised repayment plan to fit your budget.
Funds can be transferred to you as fast as the same day.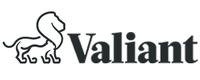 Valiant Finance Business Loan
Highlights
With over 80+ lenders, Valiant is the only business loan marketplace in Australia with options from banks and alternative business loan providers.
Your business loan options are tailored to you by comparing your business information against real credit criteria provided by lenders.
Talk to their credit specialist and your loan can be funded in 1 business day.

Highlights
Small Business Loans from $10,000 to $250,000.
A loan term of 6 months up to 24 months. Flexible payment terms include daily and weekly automatic payment options.
Renew your loan and your origination fee will be halved to 1.5%.