Cheapest way of sending money to France: bank or a money transfer service?
Large remittances are regulated in France and your recipient might have to pay tax even if you're sending a gift.
Find out what other laws and regulations you should know about before sending money to France.
Whether you're working with overseas freelancers or providing financial support to loved ones abroad, sending Euro's to France from Australia isn't complicated. Beyond transfer fees and conversion rates, you should also be aware of money transfer regulations and taxes.
In this guide, we'll give you the basics of sending money to France from Australia [AUD to EUR].

Need to transfer money to France from Australia?
Best ways to send money to France

On torfx's website
Highlights
Provide clients with excellent foreign exchange rates.
Manage your international currency payments for free, with no hidden fees.
A personal Account Manager is on hand to ensure a fast, seamless transfer.

On Wise's website
Wise
Highlights
Wise Borderless multi-currency receiving accounts. This gives you access to a digital currency wallet that you can hold and transact in over 50 currencies.
Borderless Debit Card. The FX optimised debit card is attached to your Wise Borderless account that can be used to withdraw or pay for purchases in foreign currency within or outside Australia.
Android and Apple Apps. Indulge convenience by transacting thru the Wise App anytime and anywhere!
Fund options. Loads of options to fund your Wise account including transfer from Debit and credit cards, or thru a local bank transfer. Quick and easy!

On Revolut's website
Revolut
Highlights
Make fast and free transfers to Revolut users in more than 27 countries.
Wire internationally at excellent exchange rates.
There are no hidden fees. You know exactly what you're sending and receiving.

On Send's website
Send
Highlights
Make and receive fee-free, real-time payments in 37 different currencies.
Feel like a VIP with your own dedicated account manager.
Moving house? Get the best rates on your property sale or purchase and you could save thousands compared to using a bank.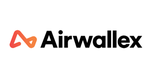 On Airwallex's website
Airwallex
Highlights
Sign up for your first $20,000 of foreign exchange free.
Spend less on FX fees and more on growth.
Make payments in 31 currencies, into over 130 countries and counting.
You always get access to Airwallex's best rates, no matter the transaction volume.
Common reasons people transfer money overseas to France
While France doesn't boast a huge Australian community, many Australians move to France temporarily to work or study. French citizens established in Australia may also have family living in Europe, and they may want to support them financially. So the most common reason people transfer money overseas to France is to send money back home to their families.
Buying a French chateau? Individuals and investors may also want to move large sum of money to France to invest in real estate.
Another common reason to transfer funds to France is businesses running an ecommerce store in Europe who may need funds in their French bank account to pay employees, freelancers, suppliers, and contractors in France.
Australians also send money to France for emigration purposes or to get married overseas. Other reasons include paying for education and making charitable donations.
Business vs personal considerations
Whether you want to send money for personal or business purposes, there is no limit on how much you can send. France, however, is one of the European countries that regulate, large remittances and imposes a gift tax on large monetary gifts.
Taxation is not the responsibility of the person sending money but it's helpful to know that the tax rate in France ranges from 5% to 45% and applies if the recipient has been a tax resident of France for at least six of the past 10 years. The amount that is taxed depends on the relationship between donor and recipient and whether or not the recipient has exceeded the allowances.
Tax allowances for gifts between family members
| Spouses or civil partners | €80,724 between spouses |
| --- | --- |
| Children | €100,000 from each parent to each child or from each child to each parent |
| Grandchildren | €31,865 from each grandparent to each of their grandchildren or the other way round |
| Siblings | €15,932 between siblings |
| Cousins | €7967 between cousins |
The recipient is generally responsible for paying tax, but French law also permits the donor to pay.
How much money can you send to France from Australia?
The amount of money you can transfer to France from Australia depends on your bank's or service provider's transaction limit.
Most banks limit international transfers to about $5000-$10,000 per transaction, although you can generally contact the bank to change the limit. Business transfers have higher limits, typically about $50,000 or $100,000 per transaction.
France and Australia monitor transactions in and out of the country for fraud and money laundering activity. However, as long as your funds come from a legal source, there is nothing for you to worry about.
How much does it cost to send money to France through a bank?
International money transfers cost about $35 per transaction through a bank. Some banks apply lower fees, generally between $6 and $15, for international transfers made through your banking app or internet banking account.
Alternative ways to send money to France
Most money transfer services are cheaper than banks, but you must pay attention when choosing the right option for you. Some services charge a percentage of the amount you send as a fee, meaning that it could cost you more than a bank transfer if you're sending a large amount.
Generally speaking, money transfer services charge either fixed fees or apply a margin to the Interbank exchange rate to make a profit. These services are cheaper than the bank, no matter the amount you have to transfer.
Sending fiat currency cash to the recipient's bank account isn't the only way to get money up to France from Australia. Crypto has opened a world of possibilities. If you hold Bitcoin or other crypto coins you can "send" it to a recipient in France, and the recipient can exchange these funds for Euro on their end. The main disadvantage is crypto's high volatility and whether your recipient is set up to receive money in crypto.
What to compare to get the best deal
Getting the best deal is easy if you compare the following factors:
Minimum transfer amount
Maximum transfer amount
Payment methods
Fees
FX margin
Delivery speed