Sending money to Thailand from Australia is easy, but you (or the recipient) might be responsible for paying tax.
Digital money transfer services can help the sender save on fees, but the recipient's bank may still deduct fees from the transfer amount.
Sending money to an e-wallet app is cheaper and faster, but most services are not available in Thailand.
With Australia having one of the biggest Thai communities in the world and more than 20,000 Australians living in Thailand, the two countries share important personal and business links.
You can use multiple options to send money to Thailand from Australia, but most involve sending the funds to the recipient's bank account. That's because most remittance services are not yet available to users in Thailand.
Read on to find the best ways to transfer funds to Thailand from Australia [AUD to THB].

Need to transfer money to Thailand from Australia?
Best ways to send money to Thailand

On Wise's website
Wise
Highlights
Wise Borderless multi-currency receiving accounts. This gives you access to a digital currency wallet that you can hold and transact in over 50 currencies.
Borderless Debit Card. The FX optimised debit card is attached to your Wise Borderless account that can be used to withdraw or pay for purchases in foreign currency within or outside Australia.
Android and Apple Apps. Indulge convenience by transacting thru the Wise App anytime and anywhere!
Fund options. Loads of options to fund your Wise account including transfer from Debit and credit cards, or thru a local bank transfer. Quick and easy!

On Xe's website
Xe Money Transfer
Highlights
Send money to 220+ countries and territories.
Xe rates are consistently some of the best in the business and trusted by millions.
With millions of transfers under its belt last year, Xe knows how to ensure your money and information are treated accordingly.

On Remitly's website
Remitly
Highlights
Enjoy great exchange rates and low fees.
Every transfer carries a delivery promise. Have your money delivered on time or get your money back.
Safety and security. Remitly uses industry-standard security protocols and encryption.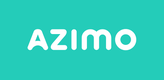 On Azimo's website
Azimo
Highlights
Instant or one-hour transfers possible to 80+ countries.
Your first two transfers are fee-free.
Great rates & low fees.
Save up to 90% compared to banks and traditional money transfer providers.
Common reasons people transfer money to Thailand
Australia has always had something of a love affair with Thailand. The proximity, lifestyle, affordable costs of living, and favourable exchange rates attract many Australian investors, but also smart workers and seniors looking for a retirement paradise. At the same time, many Thai people migrate to Australia in search of better jobs and new opportunities.
Most people transfer money overseas to Thailand to send funds back home to their family. Buying property is another common reason, especially among Australians who plan to move to Thailand for investing or smart working.
Business transactions are also at the top of the list. In addition to investing in real estate, you may also have to transfer money to pay suppliers, contractors or employees overseas. Running ecommerce businesses, getting married overseas, or paying for education are other common reasons.
Business vs personal
Whether you have to send money to Thailand for personal or business purposes, there is no limit on how much you can send.
Australia doesn't limit international transactions, although you must declare all transfers of $10,000 or more. Thailand imposes no limit on the amount of foreign currency (or Thai baht equivalent) that can be transferred into a Thai bank account or an account held with an authorised financial institution, including money transfer agents.
However, in 2016, Thailand changed the regulations around foreign currency transfers into Thai accounts. Smaller amounts sent to family or friends don't incur tax, but if you send a large amount – either as a lump sum or over the course of a few months – the recipient may have to pay up to 10% gift tax. In Thailand, all money received from someone who is not expecting a tangible return is considered a gift.
How much money can you send to Thailand from Australia?
While there is no limit on how much money you can send to Thailand, you may be restricted by your bank or financial institution.
Most banks limit international transfers to about $5000. Some give you the possibility to raise the limit up to $20,000-$25,000 for personal accounts. Business accounts generally enjoy higher limits, but you must comply with your bank's policies.
Digital money transfer services may also have limits, but they are more generous. For instance, Wise (formerly TransferWise) limits personal accounts to $260,000 per transfer, while businesses can send up to $1.8 million by bank transfer.
If you want to use your card, the limit is $18,000 for all accounts, or you could send up to $50,000 per transaction by PayID.
How much does it cost to transfer money to Thailand through a bank?
Sending money through a bank is often the most expensive choice. Most banks charge about $20-$25 per transaction even for small amounts i.e. $1,000 – although there are some exceptions. In addition to the higher cost, the transaction speed is also slow, usually about two to three business days as standard.
What to compare to get the best deal
The most important factors to compare to get the best deal are the exchange rate, fees and delivery speed. You may also want to check the limits if you want to send a large amount of money over $10,000+.
Fees: How much will the transfer cost and who pays the fees? Will your recipient receive the entire amount?
Exchange rates: How much Thai Baht (THB) are you getting for your Australian Dollar (AUD)? Is the bank or money transfer company offering the mid-market exchange rate or a bank rate?
Delivery methods: Does the money transfer recipient need a bank account or app?
Payment options: Can you fund the money transfer by PAYID, OSKO, BPAY, with a credit card or in cash?
Transfer speed: When will the money arrive?