Do you need to send more than $10,000 to India? Compare money transfer services to get a quote today.
There are certain laws and taxes you should know about when sending large amounts of money to India.
A money transfer service is often the most economical way to move funds overseas, while cash transfers are the fastest.
Sending money to family, friends, or businesses in India can be costly and time-consuming, particularly when you're using your bank. There are also certain taxes and laws you should know about, which can make the process complicated.
In this guide, we'll give you the basics of sending money to India from Australia [AUD to INR].

Need to transfer money to India from Australia?
Best ways to send money to India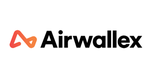 On Airwallex's website
Airwallex
Highlights
Sign up for your first $20,000 of foreign exchange free.
Spend less on FX fees and more on growth.
Make payments in 31 currencies, into over 130 countries and counting.
You always get access to Airwallex's best rates, no matter the transaction volume.

On Wise's website
Wise
Highlights
Wise Borderless multi-currency receiving accounts. This gives you access to a digital currency wallet that you can hold and transact in over 50 currencies.
Borderless Debit Card. The FX optimised debit card is attached to your Wise Borderless account that can be used to withdraw or pay for purchases in foreign currency within or outside Australia.
Android and Apple Apps. Indulge convenience by transacting thru the Wise App anytime and anywhere!
Fund options. Loads of options to fund your Wise account including transfer from Debit and credit cards, or thru a local bank transfer. Quick and easy!

On Send's website
Send
Highlights
Make and receive fee-free, real-time payments in 37 different currencies.
Feel like a VIP with your own dedicated account manager.
Moving house? Get the best rates on your property sale or purchase and you could save thousands compared to using a bank. 

On Remitly's website
Remitly
Highlights
Enjoy great exchange rates and low fees.
Every transfer carries a delivery promise. Have your money delivered on time or get your money back.
Safety and security. Remitly uses industry-standard security protocols and encryption.
How much money can you send to India from Australia?
Currently, India and Australia do not limit how much money you can send or receive. However, money transfers over $10,000 are scrutinised more closely by regulators.
To deter fraud, most banks have a limit of $10,000 per transaction. Some, but not all, money transfer services also have transaction limits.
How much does it cost to send money to India via bank?
Sending money from your bank makes sense if you already have the funds in your account. However, this may not be the most economical option. Use the table below to check Australia's biggest banks' limits, fees, and processing times.
| Bank | Westpac | NAB | CommBank | ANZ |
| --- | --- | --- | --- | --- |
| Daily Limit | $10,000 | $5,000 | $5,000 | $150,000 |
| International transfer fee | $10-$32 | $10-$30 | $6-$15 | $9-$32 |
| Processing time | 1-3 business days | 1-3 business days | 1-3 business days | 2 business days |
Alternative ways to send money to India
The three main options for transferring money to India are bank transfers, cash transfers, and using a specialist money transfer service. Each of these options has its advantages and disadvantages.
If you need to send money to India ASAP, an emergency cash transfer may be your best solution since your recipient can often pick up the money within minutes. Cash transfer services are also beneficial for those who don't have a bank account. You can pay cash at an agent location in Australia, and the recipient can pick up the cash at an agent location in India without using a bank transfer. However, you may pay extra for this convenience.
Using a money transfer service is often the most economical way to move funds overseas, but it may take longer.
You can also send money overseas using online payment systems. PayPal is a well-known online payment system.
Laws and taxes
There is no tax on money sent from Australia to India to blood relatives. A "blood relative" — such as a spouse, child, grandchildren, sibling, or in-law — will not pay tax on any amount you send them. The same goes for money sent as part of an inheritance or as a wedding gift.
However, when you send more than 50,000 rupees (about $AU 894.50) to someone in India who isn't defined as a blood relative they will be subject to a gift tax, as regulated by India's Income Tax Department.
It is important to note this, especially if you are an Australian business sending money to an Indian company.
The ATO may also investigate all money transactions and ask you about their tax implications.
How to compare money transfer services
Consider the following when sending money to India from Australia:
Fees: How much will the transfer cost and who pays the fees? Will your recipient receive the entire amount?
Delivery methods: Does your recipient need a bank account, app, pick up at a location or cash on delivery?
Payment options: Can you fund your money transfer by bank transfer, BPAY, PAYID, OSKO, with a credit card or pay in cash at a branch? Do you have to top up an app?
Exchange rates: How much Indian rupee (INR) are you getting for your Australian Dollar (AUD)? Is the bank or money transfer company offering the market exchange rate or a bank rate?
Transfer speed: When will the money arrive? Do you need money to arrive today or 2-3 business days.