Airwallex is aimed at businesses of all sizes making financial transactions in a global market.
International payments can be made fee-free in many currencies, at a favourable exchange rate.
Multi-currency wallet means you can avoid foreign exchange conversion as well as hedge exchange rate fluctuation risk.
Airwallex is an online payments company which started out by offering businesses a cheap and fast way to make international payments, but has since expanded to offer bank accounts and borderless debit cards as well as domestic and international payments.
With global accounts, borderless cards, and money transfer services on offer — as well as a suite of payments APIs aimed at businesses for payments — Airwallex is like an Australian version of Wise with Stripe services in addition.
If your business operates internationally or needs to pay suppliers and contractors overseas, then Airwallex is something you should consider. Based on hours of research and digging through their terms and conditions, this review focusses on the money transfer aspect of their offering.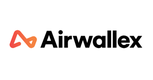 On Airwallex's website
Airwallex
Minimum Transfer Amount
$1.00
Highlights
Sign up for your first $20,000 of foreign exchange free.
Spend less on FX fees and more on growth.
Make payments in 23 currencies, into over 130 countries and counting.
You always get access to Airwallex's best rates, no matter the transaction volume.
How Airwallex began
Airwallex was founded in Australia in 2015 by cafe owner Jack Zhang, annoyed by the cost of making payments to Hong Kong and China for his business imports, and his three partners. It has now raised over $US400 million in investment funding, and has around 500 employees in 12 international offices, operating in Australia, China, UK, Europe and the US, and aiming to open in Singapore, Japan and Malaysia. In an interview with the AFR, Mr Zhang confirmed that the Australian arm of the business has grown more than tenfold in the 12 months between March 2020 and March 2021.
Fulfilling a need for borderless business transactions
As the world becomes more connected there is a growing need for services that can facilitate the sending of money across borders and let businesses expand globally.
The traditional financial institutions' international transaction and currency exchange methods are comparatively clunky and expensive when compared with those of Airwallex and similar money transfer and currency exchange services. As well as international money transfers, Airwallex offers global business services, including a multi-currency bank account, multi-currency invoicing and cash receiving, and a virtual payments card.
How Airwallex works
Create your free Airwallex account on its website, and get verified.
Link your business bank account to your Airwallex digital wallet.
Enter the recipient's bank details and add them to your contacts.
Check the live foreign exchange rate and review the costs.
Confirm the payment and track the transfer's progress on your desktop or mobile.
Businesses can also receive payments into their Airwallex account, collecting and holding money in over 11 currencies to avoid conversion costs and provide a natural hedge against currency fluctuations. You can also invoice customers in their preferred one of the 11 available currencies. Transactions can be automatically integrated into the Xero accounting platform.
Money transfer costs
There are two elements to the cost of an international transfer – any transfer transaction fee charged, plus the cost of converting from one currency to another.
Airwallex transfer fees. Airwallex does not charge a transfer transaction fee for international payments, except for SWIFT interbank network payments where its usual charge is $10. SWIFT payments are normally limited to transfers in New Zealand dollars, Swiss francs or Chinese yuan.
Airwallex currency conversion. Being able to hold more than 11 currencies in your Airwallex account means that you may be able to make international payments without having to bear the cost of currency conversion. For example, if customers pay you in USD, you can retain those USD in your Airwallex account and use them to pay suppliers who want to be paid in USD. However, if you do need to convert currencies in order to make a payment – from, say, AUD to USD – Airwallex says that it adds a 0.3% margin to interbank exchange rates for the 11 major currencies it supports (see below), and a 0.6% margin for other currencies. This is a low margin compared with rates charged by Australia's major banks, and Airwallex claim that they are up to 90% cheaper than the big banks.
Currencies supported
Airwallex multiple currency accounts operate in 11 major currencies:
Australian dollar
US dollar
British pound
Euro
Canadian dollar
Japanese yen
Hong Kong dollar
Chinese yuan
Singapore dollar
New Zealand dollar
Swiss franc
However, you can make international transfers to over 110 countries in 23+ currencies, including the 11 major currencies plus Thai baht, Vietnamese dong, Indian rupee, Philippine peso, Malaysian ringgit, Indonesian rupiah, and more.
Safety and security
Airwallex is registered with AUSTRAC (Australian Transaction Reports and Analysis Centre) and regulated by ASIC (Australian Securities and Investment Commission). Two-factor account authentication is enabled, and Airwallex says that customer data is stored behind multiple layers of authentication and that all its security procedures are based on the highest international standards.
Who Airwallex is designed for
Airwallex is aimed at business users who want to use it as a global business financial transaction facilitator rather than just for international money transfers, but it could certainly be used for transfers alone if that is the limit of your requirements.
Example use cases:
Sending payments to freelance contractors overseas.
Settling invoices from suppliers overseas.
Paying for advertising campaigns on Google Ads, Facebook Ads, etc.
Paying for services such as AWS, etc.
Airwallex says that it does not yet support personal accounts and personal transfers, but may do so in the future.
Pros and cons
Pros
No international transfer transaction fee for most major currencies, low $10 fee for other currencies.
Favourable currency exchange rates for users, adding only a 0.3% or 0.6% margin to interbank exchange rates.
International transfers are only one of the many account features offered for business customers, but you can just choose the features you want to use.
Cons
Not yet available for non-business transfers, but this may be an option in future.
Fewer transfer currencies available than some competing services.
Limited transfer methods, i.e., only Airwallex wallet to bank account, or Airwallex wallet to Airwallex wallet.
FAQs
Does Airwallex have an app?
At the moment Airwallex does not offer a mobile app, but their website is mobile browser compatible.
Why would you choose Airwallex over other competitors in Australia?
Airwallex has no transfer fees (in most cases) and adds only a small profit margin when converting currencies. You can avoid this currency profit margin altogether by holding multiple currencies in your account.
Is the platform more suited to individuals or businesses?
Airwallex is designed for use by businesses, and personal accounts are not currently available.
Which countries are supported on Airwallex?
Airwallex supports transfers to over 110 countries.
What payment funding options are available with Airwallex?
Airwallex allows you to set up direct billing from your bank account. When you confirm a transfer, the payment will be withdrawn from your bank account.
How much does Airwallex charge to send money?
Airwallex does not charge a transfer transaction fee for international money transfers, except for SWIFT interbank network payments. SWIFT payments are normally limited to transfers in New Zealand dollars, Swiss francs or Chinese yuan, and the usual charge is $10.
Are Airwallex's exchange rates better than banks?
Airwallex adds a 0.3% margin when converting between the 11 major currencies it supports (including AUD) and a 0.6% margin for conversion to the 12 additional available currencies. This is much better for users than the traditional bank conversion rates, and Airwallex claims that it is up to 90% cheaper than Australia's Big Four banks.
How fast are Airwallex transfers?
The transfer speed depends on the currency and destination, and the delivery method . Most non-SWIFT transfers can be completed within one business day, but SWIFT transfers may take up to three business days.
Are there any minimum or maximum transfer limits?
Airwallex says that each client profile will have a minimum or maximum transaction limit, and that you must speak with a manager from the company for more information.
Are Airwallex exchange rates better than PayPal?
Yes, since PayPal says that it adds a 3% margin to exchange rates, while Airwallex says it adds only a 0.3%-0.6% margin.
Verdict
Although Airwallex does not currently support personal domestic or international money transfers, its minimal transaction fees and favourable exchange rates make it a money-saving option for a business of any size needing to make regular overseas payments. Its global wallet also makes it an efficient option for online sellers who can transact their payments to overseas suppliers, and receipts from overseas customers, via a single account in multiple currencies.