You can still be approved for a credit card if you don't have regular payslips to prove your income.
Self-employed people and freelancers are an important and growing part of the credit card market.
Follow our five step plan to give your application the best chance of success.
Are you a small-scale entrepreneur with big dreams? Someone who values their independence, free of the nine-to-five routine? A paid-up member of the gig economy?
Just because you've stepped outside the norm and demonstrated entrepreneurial initiative, it shouldn't be any more difficult to get your credit card application approved.
We explore the steps you can take to expedite your application's path through the approval process and give it the best chance of success.
The changing face of employment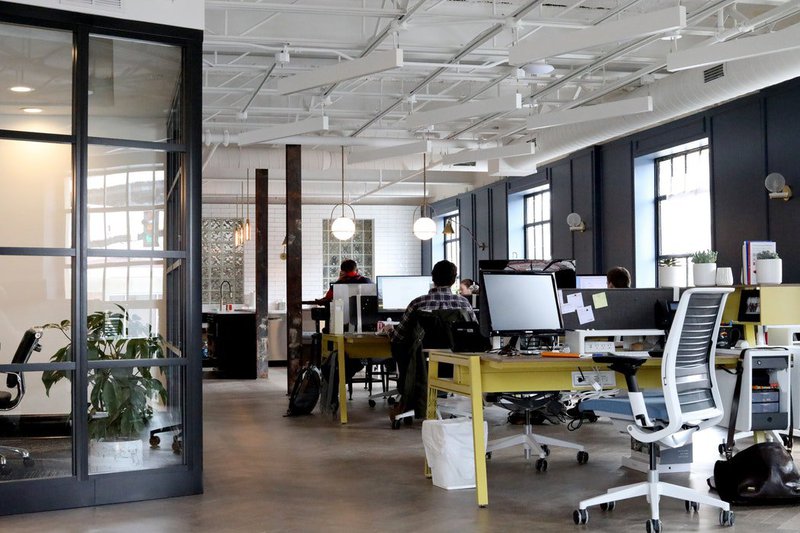 The world of work is undergoing a radical transformation. Small businesses and freelancers account for an ever-growing percentage of employment and production.
There are now over two million small businesses in Australia. This includes 1.1 million independent contractors – self-employed individuals who conduct their business single-handedly – and a further one million who also employ other people.
Meanwhile, with the rise of the gig economy, facilitated by internet sites such as Upwork, Freelancer and Airtasker, there are now 4.1 million Australian freelancers.
Every one of these millions of individuals is likely to need a credit card. They may not be able to prove their income with regular payslips, or their financial stability by citing long-term employment with a third party, but they represent a significant and growing share of the credit card market.
Rest assured that it's not going to be too difficult to get your credit card application approved. Let us show you how to ace your application in just five steps.
Yes, not 10 steps, only five. Let's go!
Step 1 – Decide whether you need a personal or business card
OK, you're running a business, because you have an ABN. But that doesn't necessarily mean you need a business credit card, although a business card might suit you better, depending on a number of factors. Applying for the most suitable kind of card is a big first step in the right direction, since you're more likely to be approved for a card which obviously suits your needs and spending pattern.
A personal card is likely to suit you better if:
You haven't got an ABN yet. You won't qualify for a business credit card anyway, since an ABN is one of the requirements.
Your business is in its early stages, or your freelance income is a side gig merely supplementing your regular income as someone else's employee. You'll probably be better off sticking to a personal credit card at this stage. You can consider switching to a business card later.
You're a sole trader with no employees, so you don't need to issue supplementary cards on your account for other people who need to make purchases for your business.
You don't find it difficult to separate personal and business expenses when preparing your personal income tax return and/or Business Activity Statements.
A business card is likely to suit you better if:
You are no longer a sole trader. You are conducting your business activities through a registered company.
You expect your business to grow rapidly. You will probably be needing the cash flow flexibility provided by a business credit card's options for larger credit limits, or even the greater potential for month-to-month working capital finance that comes with a business charge card.
You'd like to be able to claim your credit card annual fee as a business tax deduction. It's much easier to justify your credit card's annual fee, interest charges and other fees as a tax deduction if you have a dedicated business credit card.
You'd like to make use of business-oriented complimentary benefits, such as travel insurance and airport lounge access designed with the business rather than a personal traveller in mind, while avoiding superfluous personal shopper perks like extended warranty and purchase protection insurance.
You expect to have one or more supplementary cards on your account for employees of your business. Having a business rather than a personal card may offer you easier ways to track supplementary cardholder expenses, and share the liability with your business (if it's incorporated) and other cardholders.
Your business accounting is fairly complex. Not only will a business card help you to avoid mixing up business and personal expenses, but it will also usually have useful expense reporting features built in. These could include classification by expense type, listing by the cardholder (including supplementary cardholders) and figures excluding GST. You may also be able to get automatic data feeds of card purchases into your accounting system, or easy ways to download data into your reports or into Excel.
Step 2 – Decide which other features you need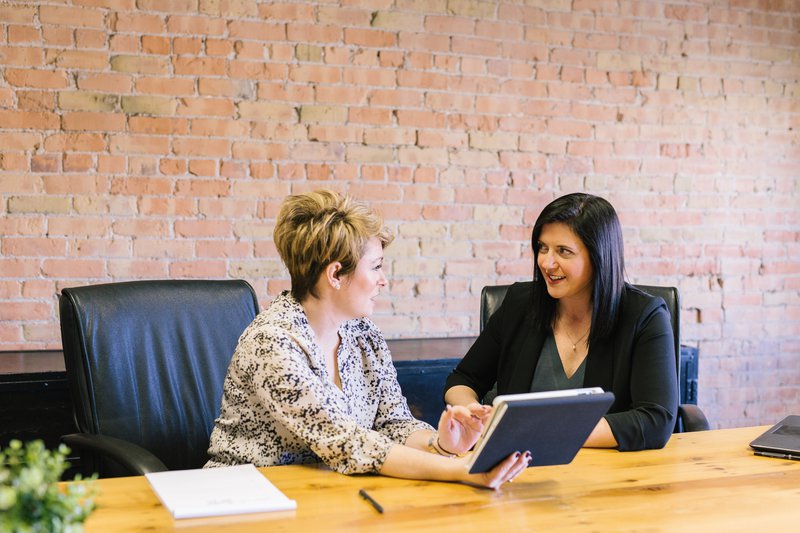 Once you've established whether a business or personal card will suit you best, it's time to decide which other card features you will find most useful.
Applying for a card which has the features you need, as a self-employed person or freelancer, will enable you to hit on the perfect card the first time around. Making multiple applications in a short space of time, because you made the wrong choice at first, could damage your credit rating. Shop around and do your research. Don't forget, you can contact the bank to discuss your eligibility prior to your application.
You might find it helpful to answer these questions before going any further.
Is it worth paying a higher annual fee in order to scorerewards points on purchases?Rewards points could reduce your business travel costs, reduce office expenses if exchanged for technology or other equipment, or be used as employee incentives.
Can your business make good use of other complimentary benefits, such as travel insurance, airport lounge access, travel credits, no foreign transaction fees, smartphone screen insurance, or access to Apple Pay, Google Pay and Samsung Pay?
Do you need to bring an existing credit card debt across to your new card? Check out the available offers on our balance transfer page.
Is your business seasonal, or are there other factors causing marked fluctuations in your business income? If so, you may need a low interest rate credit card to smooth out the bumps in your financial highway.
Are you likely to need additional cards for your life partner, business partner or employees? To keep costs down, take a look at credit cards with free additional cardholders.
Or do you just want the cheapest, fuss-free option for your business? Credit cards with no annual fee will cost you nothing at all if you also plan to pay off your balance in full every month.
Step 3 – Get prepared for the best chance of being approved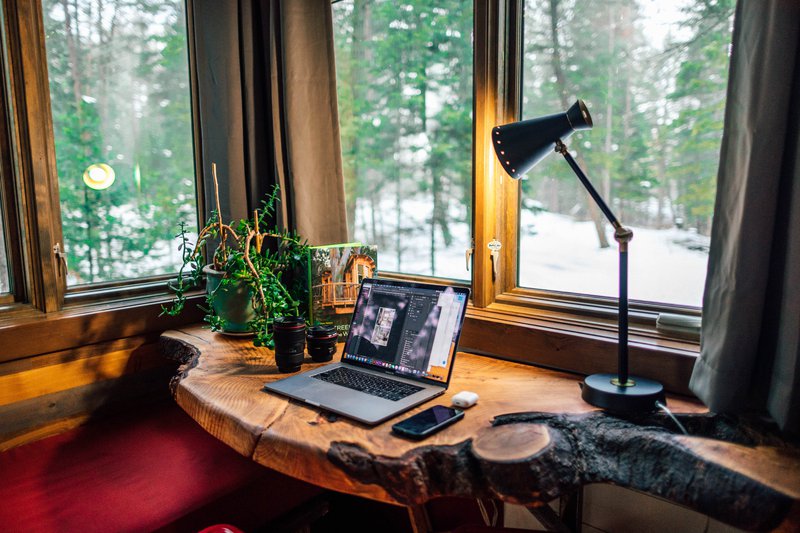 Now that you have narrowed down your choice, ideally to one card, there are a number of useful things you can do before you proceed with the formal application:
Check your credit score and report. Work on ways to improve your credit score if necessary, and fix any incorrect information in your credit report.
Make sure you meet the eligibility criteria for your chosen card, requirements such as age, income, and citizenship or residency visa.
Apply for a card with a lower income eligibility criteria if you've only just started business. Some providers may require you to have two years of self-employed income, verified by tax returns, before applying.
Have some cash reserves in the bank (e.g. enough to cover at least two months of expenses including rent or mortgage). This makes the card issuer more confident that you can afford repayments.
Don't apply for a credit limit that's too big. The limit can always be increased later, once you've established yourself as a good risk. The best approach is to let the card issuer decide your limit, if this option is available.
Don't apply for multiple cards at the same time, or in quick succession. All card applications are recorded on your credit file. You risk coming across as desperate, as well as damaging your credit score.
Track your credit score with Finty and we'll notify you when your score changes, so you always know where you stand. You can also monitor your repayment history across your accounts, which is great for keeping an eye on things. Signing up is easy and it's free. We even have an app for it!
Step 4 – Assemble all the documents and information you need
Your application will proceed more smoothly if you gather together all the information you are going to need before you begin to fill in the details online.
There are some facts that everyone – wage and salary earners included – will be required to provide, and some that are specific to the domain of freelancers and the self-employed.
Documents and information required for all applicants
Name and contact details (street address, email address, phone numbers)
Proof of identity (e.g. passport, driver's licence, Medicare card)
Proof of address (driver's licence or other acceptable ID)
Citizenship/residency status (including visa where applicable)
Number of dependants
Current balances of bank savings and transaction accounts
Value of any other assets, including property and investments
Balances of any existing credit cards and other debts, including mortgage
Monthly or annual expenses listed by type and amount
Annual income – information supported by employer name and contact details, and probably payslips, for wage and salary earners, but for the self-employed and freelancers, more details are required
Proof of income for freelancers and the self-employed
If you are running your business through a registered company you will very probably be a paid employee of that company, so providing employer details and payslips will not be a problem. But sole traders and freelancers not operating under their own company umbrella will need to provide the following:
Copies of ATO personal tax assessments, probably for the last two years, so make sure your tax return filing is up-to-date. In some cases you may need to provide full copies of tax returns rather than just assessments.
Your accountant's name and contact details, if you have an accountant. (If you don't have an accountant because your business income is just a side gig and is only needed to support the credit limit you are requesting, don't worry. You may be able to provide other supporting documents, such as copies of invoices issued, or payment notifications from customers or freelancing websites.)
Copies of recent financial statements (Balance sheet, P&L) and business tax returns (in the case of a small company rather than a sole trader).
Step 5 – Give yourself the best chance of a speedy response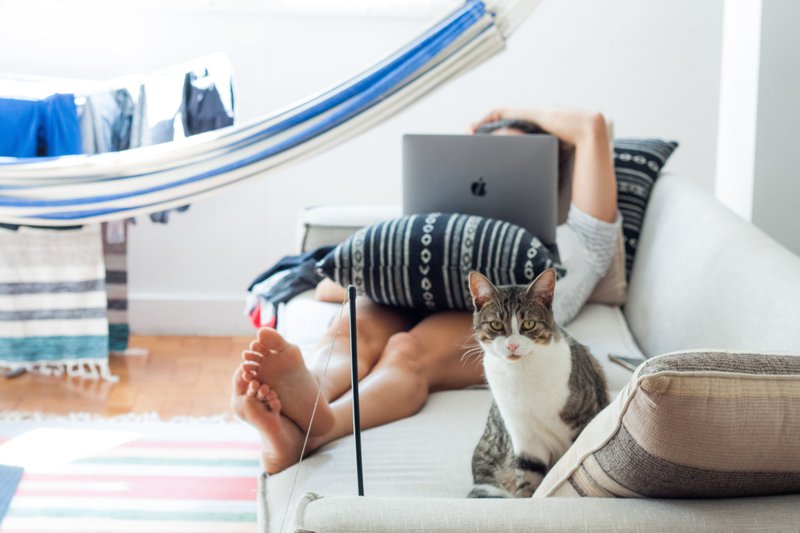 If you need to put your new credit card to work without delay, there are some things you can do to make sure your application isn't held up unnecessarily:
Provide accurate, truthful and complete information. If the information doesn't add up, or looks suspicious, or there are gaps, there will be inevitable delays caused by extra checks and queries.
Supply contact details you know you will check regularly. An out-of-date email address, the number of a phone you never answer or check for messages, a street address that was current last month but not now – all of these will slow down your application and possibly raise red flags.
Alert your accountant if you have one, and have provided their contact details. You're more likely to get a fast and positive result if your accountant is prepped and has the details to hand.
Respond promptly to any queries from the prospective card issuer.
Card providers don't discriminate against self-employed people
Although you'll have to jump through a few more hoops just because you're a bit different, in practice card issuers will not discriminate against you just because you can't provide the usual payslips. They'll probably see you as a better risk than someone who changes jobs frequently. And they want your business because you may be the Next Big Thing in Australian business!
Just do your card choice homework, take care of your credit rating, tick all the boxes for eligibility and provide all the necessary details, and your new credit card will be arriving in your mailbox sooner than you thought possible.