Looking to get your pay early?
Pay advance apps

On website
Highlights
Borrow money when you need it, rather than waiting for payday to arrive.
Get up to $2,000 of your wages instantly.
No interest or hidden fees. Just a 5% fixed transaction fee and flexible repayments with installments across up to 4 pay cycles
---
Pros
Instant cash before payday.
No interest. No hidden fees.
No late fees (but you won't be able to use the service again until you pay any outstanding balances).
A cheaper alternative than other methods of borrowing small amounts like payday loans.
Cons
Limited amount to borrow.
There is a 5% fee.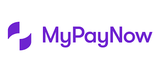 Highlights
Get up to 25% of your wages, with a maximum amount of $2,000.
No hidden charges, just a 5% one-off fee every time you advance.
Access to your funds in an instant, 24x7.
---
Pros
Simple signup process.
No credit check is required.
Instant access to your funds.
Cons
The maximum amount you can advance is only $2,000.
New to this?
How pay advance apps work