MyPayNow wants to change how people are compensated.
Instantly access the money you've already earned.
Just one price. No hidden fees or interest charges.
MyPayNow is a pay-on-demand service. For a fee, you can get a portion of your wage before payday.
Pay-on-demand is relatively new, and MyPayNow are at the forefront of the industry in Australia. If you are not sure how it works, read on for a full explanation.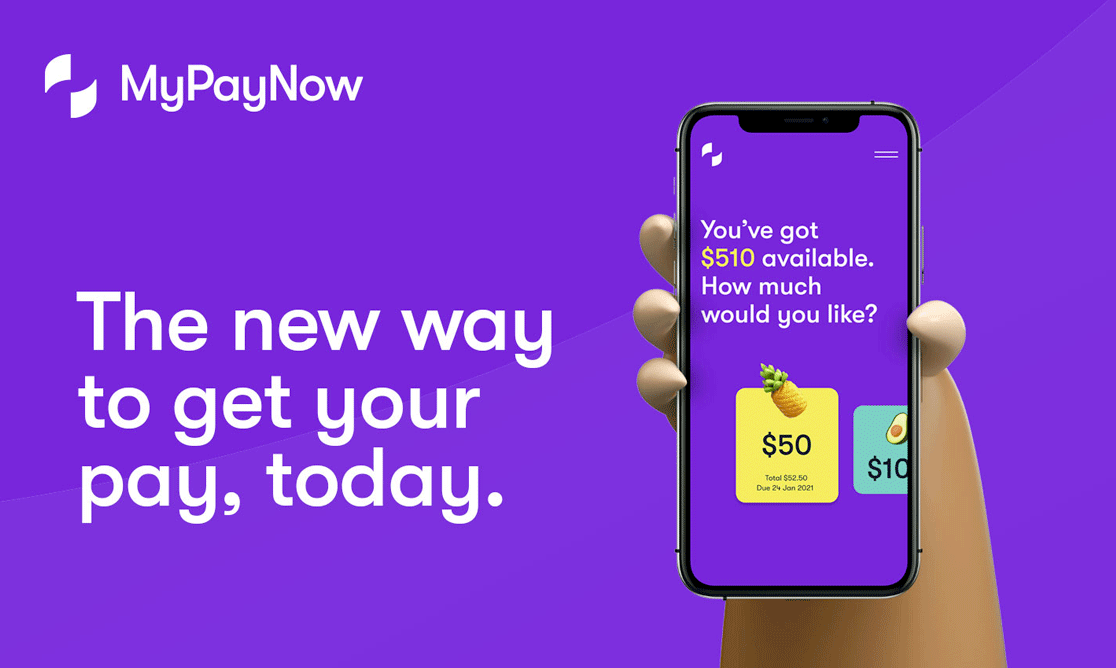 What is MyPayNow?
This app allows you to get up to 25% of your salary before payday, without having to go through your employer.
MyPayNow might come in handy if you have an unexpected bill to pay or simply need a little extra cash to get you through to the end of the month.
How it works
Once you have created your account and configured your profile, MyPayNow connects to your bank account using an app. Their AI detects your salary and calculates how much you can get in advance, up to 25% of your wages with a $2,000 cap.
Their service is available 24/7 and funds can be deposited into your bank account within minutes. You can get multiple advances during the month.
When your salary has been paid into your bank account, any advances made with MyPayNow will be automatically repaid on the same day via direct debit.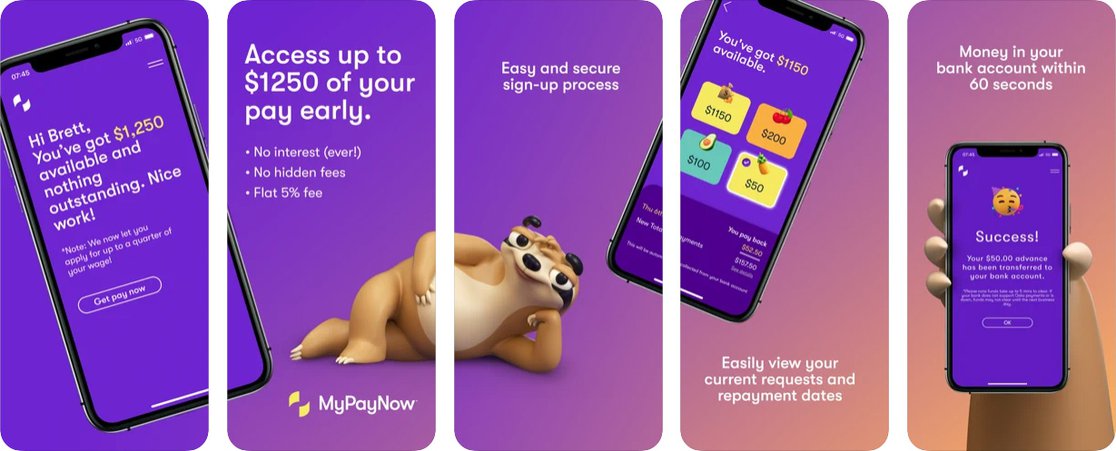 Who can use it?
To be eligible for MyPayNow, you must be at least 18 years old, have an Australian driver's licence, passport, or Medicare card, and be employed (full-time or part-time) earning at least $450 each week.
You can use MyPayNow if you work and also receive Centrelink payments, but you cannot get an advance on Centrelink payments.
How much does it cost?
MyPayNow charges a fixed fee of 5% on all borrowed funds. As a result, for every $100 borrowed, you must pay $5. They do not charge interest.
Pros and cons
Pros
Access your wages in as little as 60 seconds, even if it's not payday.
MyPayNow is less expensive than conventional payday loans.
No fees for late payments.
No credit checks carried out.
It is a simple and easy app to use.
Cons
Easy access in advance of your payday could lead to overspending, and the following month could be quite lean.
More expensive than buy now, pay later services if you're buying actual products where Afterpay, Zip or Klarna is accepted.
Alternatives
There are several apps like MyPayNow in Australia, all with slightly different operating models and fees.
Beforepay. This app allows you to pay up to $2,000 in wage instalments based on your expected salary, which is the same as MyPayNow's ceiling. Beforepay, like MyPayNow, levies a 5% transaction fee on all repayments, with no interest or hidden costs.
Fupay. Marketed as a way to buy now, pay later for everyday essentials like food, rent, cash or bills. A 5% fee is applied to each transaction.
CommBank AdvancePay. Use the CommBank Netbank app to access up to $5,000 of your wages before payday, for a sliding scale flat fee starting at $5 for $300.
Earnd. Before you can use Earnd, you must first set up an account with your employer. Earnd limits the amount you may withdraw to encourage responsible financial conduct.
Verdict
MyPayNow claims to be a service that allows you to get your pay early. It's a tempting proposition, especially if you're cash-strapped a few days before payday and don't want to take out a loan or use your credit card. It is not, however, as easy as receiving your money and then repaying it when you receive your next salary. There is a fee and you may only access a portion of your pay, not the entire amount.
If you find yourself short on cash from time to time, MyPayNow is a useful tool. However, it could be a dangerous habit to get into. Try to put some money aside for a rainy day and use MyPayNow as a last resort.