XE Money Transfer could be a good fit if you're looking for a reliable way to send money internationally.
As one of the longest-standing companies in the foreign exchange industry, XE Money Transfer can help you make business or personal money transfers.
Create an account with XE Money Transfer in a matter of minutes and send money the same day.
This XE money transfer review will take you through all you need to know about using this company.

On website
Xe Money Transfer
Highlights
Send money to 220+ countries and territories.
Xe rates are consistently some of the best in the business and trusted by millions.
With millions of transfers under its belt last year, Xe knows how to ensure your money and information are treated accordingly.
What is XE?
Xenon Laboratories Incorporated was founded by Beric Farmer and Steven Dengler in August 1993 and is headquartered in Canada. In April 2001, Xenon Laboratories Incorporated changed its name, officially becoming XE Money Transfer. In 2015, XE was acquired by Euronet Worldwide, Inc. (NASDAQ: EEFT), an electronic transactions and payments business that also owns HiFX and Ria Money Transfer.
XE Money Transfer provides customers with quick access to money transfers. Whether you need to send money to a student who's studying in Europe, or you want to make a money transfer to your business account, XE Money can help.
XE Money Transfer can send funds to 130+ countries. XE Money Transfer offers low transfer fees depending on the type of transfer you want to make. According to the company, most money transfers are completed on the same day.
Money transfer services are available 24/7, which is why some see XE as a favourable alternative to a traditional bank.
Currencies and countries supported
XE Money Transfer supports over 139 currencies and operates in over 220 countries and territories. Find a complete list of countries and currencies on their website.
Key features
Easy sign up via the XE website or over the phone.
XE Money Transfer offers a range of account features, including relatively low fees and competitive rates. Your exchange rate will vary based on the transfer amount.
XE Money Transfer offers both individual and business accounts.
The XE Currency app is available on Android, iOS, or tablet.
XE Currency Bots allow users to access live exchange rates and calculate purchase prices across online platforms like Alexa, Slack, Google Assistant and Facebook.
Other resources include an online Xe Currency Converter, Xe Currency Charts, Xe Rate Alerts, Rate Alerts, Credit Card Charges Calculator and an XE Travel Expense Calculator.
XE Money Transfer offers market orders, forward contracts and an automated Regular Payments Abroad (RPA) product.
How much does it cost?
Opening an account with XE is free. The company charges a $4 fee for all international money transfers below $500 but no cost for any transfers above that amount.
Payment methods
When it comes to making an international money transfer with XE, you can choose from a range of funding options in Australia, including:
Bank/wire transfer
Credit card
Debit card
BPAY, Osko (AU customers only)
How fast is it to send money?
According to XE, some transfers can take just minutes. However, your expected payment date may vary depending on your selected payment method. The company recommends settling via card for a faster transaction time. Once your funds are received and cleared, XE will send them on. Depending on your recipient's bank, this can take anywhere between 1-4 working days.
Is XE safe?
According to XE's website, it's a service operated by HIFX Australia PTY Ltd. HiFX Australia PTY Ltd holds an Australian Financial Services Licence (AFSL: 240917) and is regulated by the Australian Securities and Investments Commission. XE has processed more than $115 billion in 170 countries for over 112,000 customers. The company adheres to regulatory standards in every country it operates in and has "enterprise-grade security measures in place".
How it works
You need to set up an account to send money using XE. As with any financial service, you must submit your details and identification for approval. Once set up, you can send money via the app or company website.
Pros and cons
Pros
Setting up an account is free, quick and easy.
Low fees. XE charges $4 for transfers below $500 and no fee for transfers above this amount.
Competitive rates. Xe says its exchange rates are "bank-beating" and are linked to the live foreign exchange markets.
XE offers a range of order types, including market orders, forward contracts and an automated Regular Payments Abroad (RPA) product.
Cons
XE does not allow you to pay for an international transfer via direct debit, but you can pay via BPAY or Osko.
XE does not provide speculative trading.
XE doesn't allow third-party payments, although some exemptions exist for its corporate customers on a case-by-case basis.
Some currency gaps. For example, you can't send money to China.
Alternatives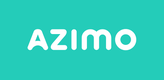 On website
Azimo
Highlights
Instant or one-hour transfers possible to 80+ countries.
Your first two transfers are fee-free.
Great rates & low fees.
Save up to 90% compared to banks and traditional money transfer providers.
---
Pros
No minimum amount is required.
Bank transfer or cash pick-up options are available.
Instant transfer.
Easy-to-use app.
Cons
High credit card transaction fee.
No phone support.

WorldRemit
Highlights
Send 70 currencies to 130 countries, from your smartphone or computer.
WorldRemit uses industry-leading technology that protects your money and guarantees it arrives safely every time.
See WorldRemit's low fees and their best exchange rates upfront, with no hidden costs
---
Pros
Low transfer fees.
No minimum transfer amount is required.
Multiple payment options.
Cash pick-up, cash delivery, and Airtime mobile phone top-up are available.
Cons
Transaction limit of $5,000 for some payment methods.
Fees depend on the method and currency you choose.

On website
Remitly
Highlights
Enjoy great exchange rates and low fees.
Every transfer carries a delivery promise. Have your money delivered on time or get your money back.
Safety and security. Remitly uses industry-standard security protocols and encryption.
---
Pros
Low transaction fees.
Plenty of delivery options.
Wide global network, covering 50+ currencies and countries.
Highly rated customer support.
Cons
Fees apply when you fund your account using a credit card.
Transfer limits apply.

On website
Send
Highlights
Make and receive fee-free, real-time payments in 37 different currencies.
Feel like a VIP with your own dedicated account manager.
Moving house? Get the best rates on your property sale or purchase and you could save thousands compared to using a bank. 
---
Pros
No transfer transaction fee and no account-keeping fees.
Competitive foreign exchange margin compared to banks.
Wide range of currencies and destination countries.
Suitable for businesses as well as individuals.
Cons
Bank account is the only delivery method.
Minimum transfer amount of $250.
Limited funding methods.

On website
Highlights
Wise Borderless multi-currency receiving accounts. This gives you access to a digital currency wallet that you can hold and transact in over 50 currencies.
Borderless Debit Card. The FX optimised debit card is attached to your Wise Borderless account that can be used to withdraw or pay for purchases in foreign currency within or outside Australia.
Android and Apple Apps. Indulge convenience by transacting thru the Wise App anytime and anywhere!
Fund options. Loads of options to fund your Wise account including transfer from Debit and credit cards, or thru a local bank transfer. Quick and easy!
---
Pros
Low and competitive fees.
Easy to understand fee structure.
Easy to use website and mobile apps.
High transfer limit.
Cons
Limited currencies and destination countries compared with some competitors.
Can only send funds to the recipient's bank account.

Highlights
Send and receive money to and from 150+ countries in 20+ currencies.
Get same-day transfers on most major currencies.
Exchange currencies immediately at bank-beating rates or choose your own rate and wait for a match on CurrencyFair's unique peer-to-peer marketplace.
---
Pros
Competitive fees.
No minimum transfer is required.
With a physical office in Australia.
Mobile apps.
Cons
Limited receiving options are available.
You can only get guaranteed exchange rates if you have funds in your CurrencyFair account.
The Verdict
XE promises fast, secure and low-fee international money transfers to more than 220 countries and territories. The company offers competitive exchange rates and no fees for transfers over $500. On the downside, you can't send money to China or pay for your transfer by direct debit.