CurrencyFair is a peer-to-peer currency exchange service. This unique feature lets you set your exchange rate and wait for it to be matched with other customers exchanging the opposite currency.
If you don't want to set your rate, CurrencyFair will make the exchange for you immediately at the best rate available in the marketplace at that time.
CurrencyFair says it's "eight times cheaper than the banks". On the downside, the company only supports major currencies.
CurrencyFair is an online peer-to-peer marketplace. It seems like a good deal for people who want to avoid banks and swap money without hefty fees.
But does it live up to the hype? Read our comprehensive review to find out.
What is CurrencyFair?
CurrencyFair was launched in April 2009. Based in Ireland, the company also has offices in Australia, the United Kingdom, Singapore, and Hong Kong. It is a money transfer service that offers two low-cost options for exchanging and sending money internationally. Using CurrencyFair's peer-to-peer (P2P) marketplace, you can match foreign exchange rates with other users. Or, you can exchange money at the best rate available (the mid-market rate).
Currencies and countries supported
CurrencyFair currently supports the following 22 currencies: AUD, CAD, CHF, CZK, DKK, EUR, GBP, HKD, HUF, IDR, ILS, INR, NOK, NZD, PHP, PLN, SEK, SGD, THB, USD, and ZAR. You can send and receive money to and from 150+ countries.
Key features
CurrencyFair is the only platform that lets you trade in two ways: immediately at "bank-beating" rates or through its unique peer-to-peer marketplace.
The minimum amount you can transfer with CurrencyFair is 8 euros (or equivalent), and there is no maximum amount.
CurrencyFair supports both individual and business users.
Multi-currency accounts mean you can hold over 20 currencies and exchange for the currency you need when you need it.
CurrencyFair promises FX rates up to 8x cheaper than the banks.
Fast transfers, often within 24 hours.
You can download the CurrencyFair app from Google Play and Apple's App Store.
Send and receive money to and from 150+ countries in 20+ currencies.
Payment methods
CurrencyFair allows deposits into your account using online bank transfer or BPay — not credit card or cash.
Transfer times
Sending Australian dollars to your CurrencyFair account via a bank transfer usually takes 1-2 working days. CHAPS and GBP Faster Payments typically arrive on the same day. Other currencies can take a little longer, reaching CurrencyFair in around 1-5 business days.
Fees and costs
CurrencyFair does not charge fees to open an account or deposit money into that account. CurrencyFair makes money by adding a margin to the exchange rate and transfer fees. According to CurrencyFair, on average, you pay 0.45% of the amount exchanged plus a £2.50 (or currency equivalent) transfer fee.
Is CurrencyFair safe?
CurrencyFair Australia Pty Ltd, a subsidiary of CurrencyFair Limited, is regulated in Australia by the Australian Securities and Investments Commission. Its Australian Financial Services Licence number is 402709.
All customer funds are held separately in segregated client accounts with one of the world's largest financial institutions. These accounts are separate from CurrencyFair's corporate accounts, and the company cannot use them to settle any of its obligations. The CurrencyFair Platform uses Secure Socket Layer (SSL), 256-bit encryption on required site pages (within the logged-in section).
Pros and cons
Pros
Competitive and affordable exchange rates and fees "up to 8x cheaper than the banks".
Easy-to-use platform offering peer-to-peer currency exchanges.
Convenient mobile transfer app for Android and Apple devices.
Hold and convert between 20 different currencies with a CurrencyFair multi-currency account.
Supports both individual and business users.
Cons
No credit or cash payment. Bank transfers can only fund transfers.
Some currency gaps. CurrencyFair supports 22 currencies, and these are all majors.
Unsuitable for large transfers. The average 0.45% transfer fee can add up when sending large amounts of money.
Only supports bank-to-bank transfers. You can't use it to send cash worldwide.
How it works
Opening an account could be easier. Follow these simple steps to start sending and receiving money around the world.
Complete your profile and get verified. This should only take a few minutes. CurrencyFair will need to verify your identity as a fully regulated financial service, but this can be done with electronic checks to speed up the process. If this isn't possible, you will need proof of identification and address.
Set up your transaction. Declare the amount and the currency you want to exchange and which bank accounts you want to send your money to.
Send the discussed finances to CurrencyFair; this can be done by bank transfer or Bpay to be exchanged.
Sit back and relax; everything else will be taken care of. Your cash will be exchanged at the best possible rate as soon as CurrencyFair receives the amount you have sent.
Alternatives

On website
Send
Highlights
Make and receive fee-free, real-time payments in 37 different currencies.
Feel like a VIP with your own dedicated account manager.
Moving house? Get the best rates on your property sale or purchase and you could save thousands compared to using a bank. 
---
Pros
No transfer transaction fee and no account-keeping fees.
Competitive foreign exchange margin compared to banks.
Wide range of currencies and destination countries.
Suitable for businesses as well as individuals.
Cons
Bank account is the only delivery method.
Minimum transfer amount of $250.
Limited funding methods.

On website
Highlights
Provide clients with excellent foreign exchange rates.
Manage your international currency payments for free, with no hidden fees.
A personal Account Manager is on hand to ensure a fast, seamless transfer.
---
Pros
No transfer fee.
Competitive exchange rates.
Wide range of currencies and destination countries.
Phone and email support are available.
Cons
Minimum transfer amount is $200.
Only accepts bank transfers.
Transactions under $2,000 can be expensive.

On website
OFX Money Transfer
Highlights
Enjoy better rates and fees.
Transfers to most countries take 1-2 business days. Track your transfer online or with the OFX mobile app.
With support staff that are located in Australia, USA, UK, Canada, New Zealand, Hong Kong and Singapore.
---
Pros
Easy and quick account opening.
Wide range of supported currencies and countries.
No fees if transferring more than $10,000.
Enjoy additional features for business transfers.
Cons
Limited payment options.
$15 fee if transferring less than $10,000.

On website
Highlights
Send money to 220+ countries and territories.
Xe rates are consistently some of the best in the business and trusted by millions.
With millions of transfers under its belt last year, Xe knows how to ensure your money and information are treated accordingly.
---
Pros
No transfer fee.
No minimum transfer amount is required.
No transfer limit.
Good customer support.
Cons
Limited currencies.
Bank transfers only.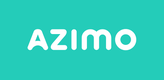 On website
Azimo
Highlights
Instant or one-hour transfers possible to 80+ countries.
Your first two transfers are fee-free.
Great rates & low fees.
Save up to 90% compared to banks and traditional money transfer providers.
---
Pros
No minimum amount is required.
Bank transfer or cash pick-up options are available.
Instant transfer.
Easy-to-use app.
Cons
High credit card transaction fee.
No phone support.

On website
Highlights
Wise Borderless multi-currency receiving accounts. This gives you access to a digital currency wallet that you can hold and transact in over 50 currencies.
Borderless Debit Card. The FX optimised debit card is attached to your Wise Borderless account that can be used to withdraw or pay for purchases in foreign currency within or outside Australia.
Android and Apple Apps. Indulge convenience by transacting thru the Wise App anytime and anywhere!
Fund options. Loads of options to fund your Wise account including transfer from Debit and credit cards, or thru a local bank transfer. Quick and easy!
---
Pros
Low and competitive fees.
Easy to understand fee structure.
Easy to use website and mobile apps.
High transfer limit.
Cons
Limited currencies and destination countries compared with some competitors.
Can only send funds to the recipient's bank account.

On website
Remitly
Highlights
Enjoy great exchange rates and low fees.
Every transfer carries a delivery promise. Have your money delivered on time or get your money back.
Safety and security. Remitly uses industry-standard security protocols and encryption.
---
Pros
Low transaction fees.
Plenty of delivery options.
Wide global network, covering 50+ currencies and countries.
Highly rated customer support.
Cons
Fees apply when you fund your account using a credit card.
Transfer limits apply.

WorldRemit
Highlights
Send 70 currencies to 130 countries, from your smartphone or computer.
WorldRemit uses industry-leading technology that protects your money and guarantees it arrives safely every time.
See WorldRemit's low fees and their best exchange rates upfront, with no hidden costs
---
Pros
Low transfer fees.
No minimum transfer amount is required.
Multiple payment options.
Cash pick-up, cash delivery, and Airtime mobile phone top-up are available.
Cons
Transaction limit of $5,000 for some payment methods.
Fees depend on the method and currency you choose.
The verdict
CurrencyFair is an innovative alternative to banks offering low-cost international money transfers. With CurrencyFair, you can send and receive money to and from 150+ countries in 20+ currencies. However, it's not for you if you want to send large amounts of money or pay with a credit or debit card.